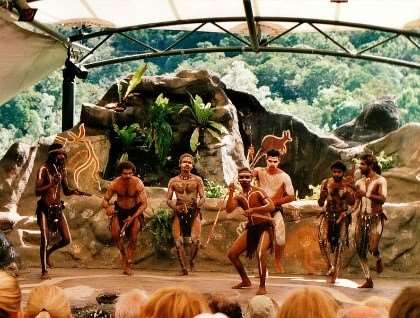 Tourism Australia releases stunning film showcasing the indigenous side of Australia

Tourism Australia releases stunning film showcasing the indigenous side of Australia
To help showcase the overlooked and largely unknown indigenous travel experiences offered across Australia, Tourism Australia have released a stunning film which will be shown across the world on TV, online, in cinemas, in hotels and on international airlines.
The film begins with the narration "Welcome to the adventure. The adventure is to show and share our culture". Titled 'Aboriginal Australia: Our Country is Waiting for You', filmmakers Brendan Fletcher and Warwick Thornton helped work on the film, with musician Alex Lloyd creating the official soundtrack.
A number of destinations and experiences are featured in the film, ranging from a native food tour in the Botanic Gardens in the heart of Sydney to witnessing life at the Mossman Gorge in the beautiful Daintree Rainforest. The film also features scenes of Ayers Rock (Uluru), one of Australia's most famous and recognised natural landmarks.
It comes as part of a plan to boost the current 14% figure of international visitors who take part in an Aboriginal cultural experience during their time in Australia.
As part of Distant Journeys' comprehensive Australia package holidays and tours, you'll be able to enjoy some fantastic indigenous cultural experiences, such as a visit to Uluru, where a walking tour will teach you more about the cultural and historical importance of the monolith to the indigenous people. You'll also have the opportunity to immerse yourself in the culture of the Tjapukai people during your time in Queensland's Daintree Rainforest, experiencing authentic music, dance and storytelling with the locals.
Watch the video below:
Image: Bgabel, available under Creative Commons