Get ready to explore Siem Reap, a charming city in northwest Cambodia and home to the world-famous Angkor Wat Temple, along with a collection of historical sights from the Khmer Empire.
Whether you're a history buff or an adventure seeker, Siem Reap has something for everyone. In this Siem Reap travel guide, we'll take a closer look at some of the must-see sights and activities to enjoy in the city when taking a tour of Cambodia and Siem Reap.
The Best Things to Do in Siem Reap
There is no shortage of things to see and experience in Siem Reap. From ancient temples and historical sites to bustling markets and natural wonders, there's plenty to enjoy during your trip. Here are some of our favourite attractions and experiences.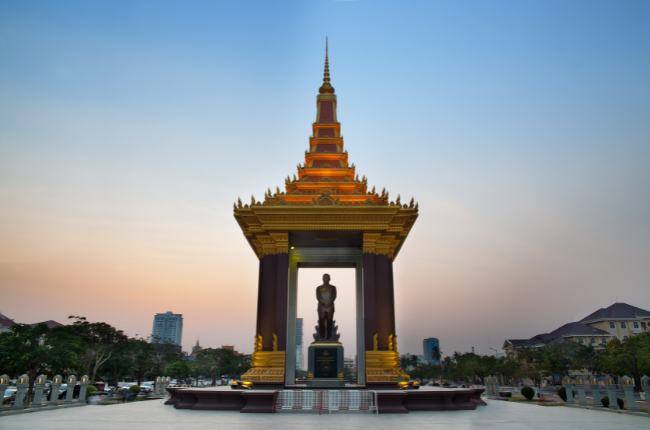 The Temples and Ancient Cities of Siem Reap
Siem Reap is home to a collection of temples dating back to the Khmer Empire, which flourished from the 9th to the 15th century. During this period, the Khmer rulers built numerous temples and religious monuments to demonstrate their wealth, power and devotion to their gods.
Many of the temples in the city were built during this time and today act as a reminder of Siem Reap's complex yet fascinating history.
Angkor Wat
Undoubtedly the most famous attraction in Siem Reap and Cambodia as a whole, Angkor Wat is a magnificent temple complex that dates back to the 12th century. It's the largest religious monument in the world and holds prestigious UNESCO World Heritage Site status, making it a must-see during any visit to Siem Reap.
The temple is open from sunrise to sunset but visitors should be aware of the dress code that requires visitors to cover their shoulders.
Fun fact: Angkor Wat's famous five spires are featured on the country's national flag and it holds the Guinness World Record for being the largest religious structure in the world.
Discover more about this enchanting temple in our Angkor Wat travel guide.
Angkor Thom
Another remarkable temple complex in Siem Reap, Angkor Thom was once the largest city in the world and is home to several notable attractions. These include Phimeanakas, a beautiful temple with a steep climb to reach the top, the Terrace of Elephants, adorned with intricate carvings of elephants, and the Terrace of the Leper Kings, with its unique carvings of divine beings.
If you're travelling with Distant Journeys, you'll enjoy all of the above plus a peaceful cruise along the Angkor Thom moat, which provides a unique perspective on this ancient city.
Ta Prohm
This temple is known for the beautiful sight of enormous trees growing through its ruins, making it a unique and captivating attraction. It was built in the late 12th and early 13th centuries and was dedicated to the mother of King Jayavarman VII. This impressive temple is also included in our Very Best of Vietnam and Cambodia tour.
Wat Preah Prom Rath City Temple
Located in the heart of Siem Reap city, Wat Preah Prom Rath City Temple is a beautiful and peaceful Buddhist temple. It's an excellent place to learn about Cambodia's religion and culture, and visitors can witness monks go about their daily routines. Remember to remove your shoes before entering the temple.
Unmissable Things to Do and See in Siem Reap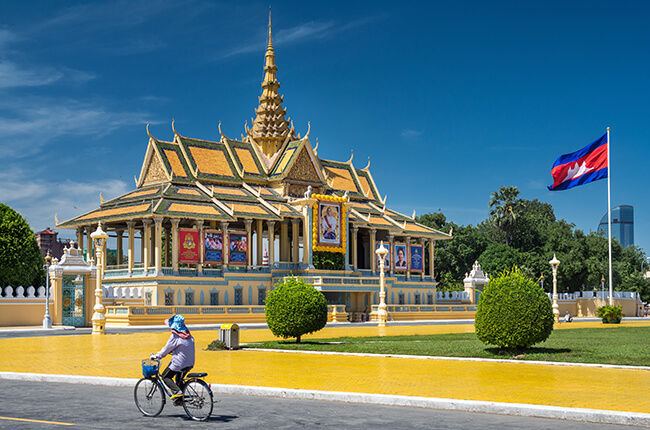 Aside from its impressive temples, here are some of our favourite things to do in Siem Reap.
Phare Circus – a unique performance that showcases Cambodian culture through a blend of theatre, acrobatics and music. It's a must-see for those interested in experiencing traditional Cambodian art in a modern form. The circus is located in the centre of the city and usually has two performances per day. There is an optional visit to the circus, where you'll be able to watch a performance, during our tours.
Khmer Cooking Class – this is an excellent opportunity to learn about traditional Cambodian cuisine and cooking techniques – and is also a Freedom Day option for those who join our Cambodia tours.
Phnom Kulen National Park – a popular destination for tourists looking to get away from the hustle and bustle of the city, and explore the beautiful nature that Siem Reap has to offer.
Kampong Phluk Floating Village – a traditional floating village located on the Tonle Sap Lake, just a short drive from Siem Reap. The village is unique as all the houses, shops, and schools are built on stilts, and the only way to get around is by boat. Visitors can take a boat tour of the village, visit the local school, and see how the villagers live their everyday lives.
Cambodian Landmine Museum – the museum is located in the northern part of Siem Reap and is dedicated to educating visitors about the dangers of landmines and their impact on Cambodian society.
Siem Reap River – a beautiful waterway that runs through the heart of the city. Visitors can take a boat tour along the river to see the city's landmarks and historical sites, such as the Royal Residence and the Old Market.
The Local Markets to Visit in Siem Reap
Siem Reap is also home to an abundance of markets just waiting to be explored.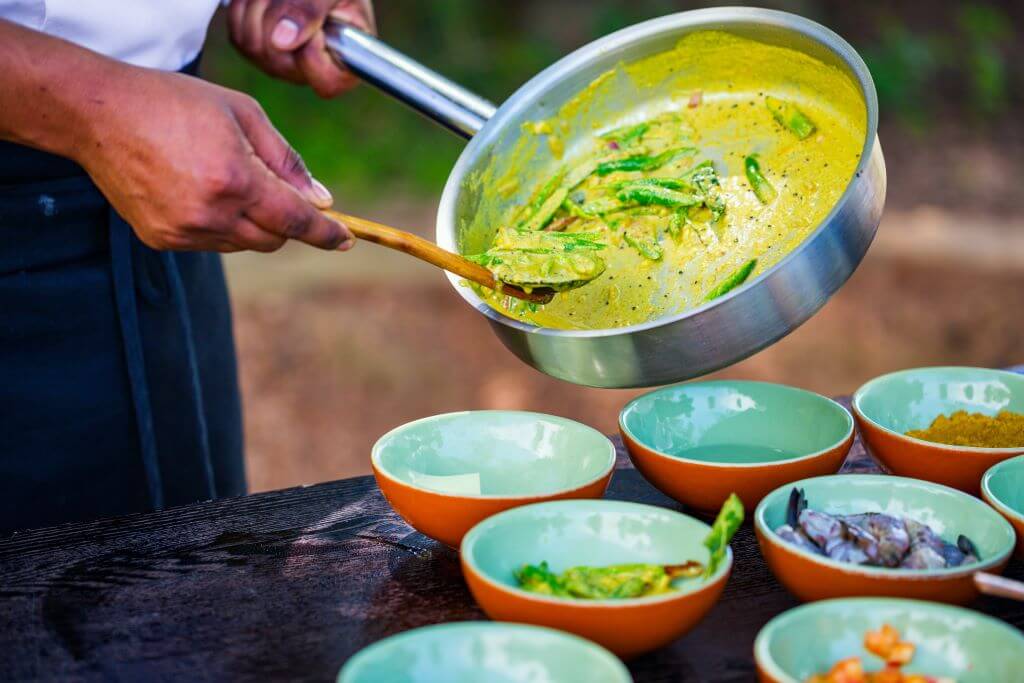 The Old Market (Phsar Chas) – located in the heart of Siem Reap, this bustling and traditional market is home to everything from fresh produce to souvenirs. It's a great place to experience the sights, sounds and smells of local Cambodian life.
Noon Night Market – another popular market in Siem Reap that is known for its handcrafted goods and souvenirs. Noon Night Market is definitely worth a visit.
Angkor Night Market – a modern and stylish market that is popular with tourists. It's located near the Siem Reap Art Center and features a range of stalls selling handcrafted goods, clothing and souvenirs – along with food and drink options.
Siem Reap Art Center Night Market – a unique market that focuses on local art. It's a great place to browse stalls selling traditional Cambodian art, jewellery and textiles.
The Best Restaurants in Siem Reap
Cambodia's second-largest city is a foodie's paradise, with an abundance of restaurants serving up delicious Khmer and international cuisine. Here are a few of the best restaurants in Siem Reap.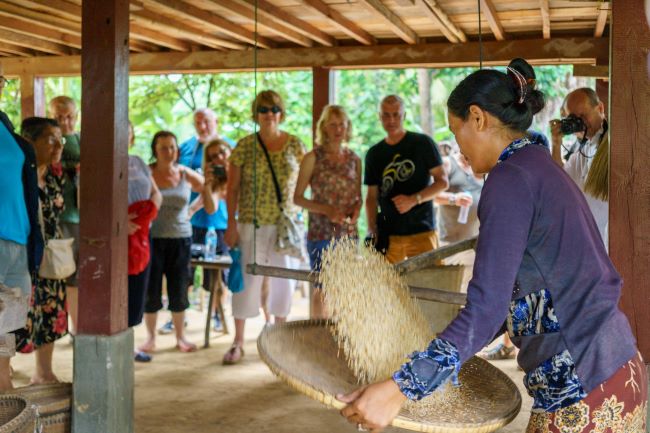 Malis
Malis is a high-end restaurant that specialises in traditional Khmer cuisine. They use fresh, locally-sourced ingredients to create dishes that are both authentic and innovative. The food isn't the only highlight at Malis, diners can enjoy their delightful meal with views over the stunning garden and water pond. We recommend their signature dish – Prahok Ktis.
Cuisine Wat Damnak
Cuisine Wat Damnak is a Michelin-starred restaurant that offers a unique and sophisticated take on Cambodian cuisine with a French twist. Their tasting menu changes frequently to showcase the freshest local ingredients, and they are well-known to cater for vegetarians and vegans too.
Embassy Restaurant
The Embassy Restaurant is often described as the gateway to Cambodian Gastronomy. Combining Khmer flavours with European and Asian influences, the mid-range menu features a range of Khmer-inspired, mouth-watering dishes that are a true treat for the tastebuds.
Miss Wong
A trip to Siem Reap wouldn't be complete without a visit to Miss Wong. Old meets new inside this chic cocktail den, just a stone's throw from the Siem Reap River. Miss Wong's is also famous for its delicious home-cooked Chinese cuisine served alongside its famous cocktails.
Set your sights on Siem Reap
​​Siem Reap, home to the famed Angkor Wat, is a captivating city with an abundance of things to see and do. The city's blend of ancient and modern is what really sets it apart. You could spend the daytime sightseeing and exploring the city's rich history, before heading out in the evening to sample traditional Khmer cuisine, followed by a cocktail at Miss Wong's famous cocktail den. If this sounds like your ideal trip, then why not join us for a tour of Vietnam and Cambodia?
During our Very Best of Vietnam and Cambodia tour, we spend 3 nights in Siem Reap exploring all that the city has to offer – and beyond. As with any Distant Journeys tour, many unforgettable experiences and attractions are included throughout the tour.
You'll also have the opportunity to visit impressive destinations in Vietnam like Hanoi and Ho Chi Minh City. For more information about Cambodia, read our essential travel guide.