Japan is graced with the beauty of its iconic Sakura trees, widely known as cherry blossom trees. But when exactly does this breathtaking event take place?
Usually, the blooming of the Japanese cherry blossom begins on Okinawa Island in late January. From there, it gradually moves up the country until late April or early May.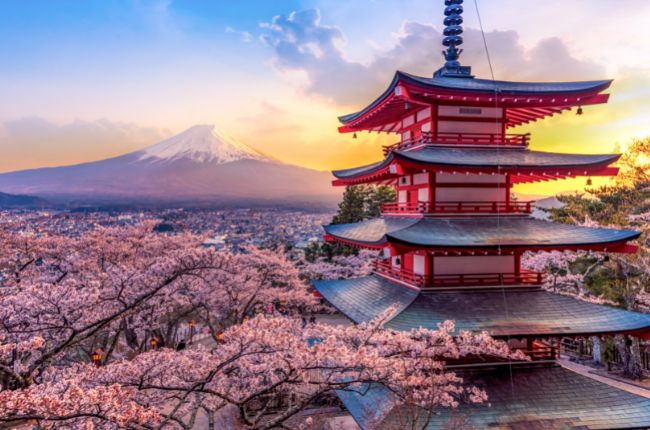 When Is Cherry Blossom Season in Japan in 2023
As Japan has experienced a warmer winter than usual, this year Japan's cherry blossoms are set to bloom in Tokyo very soon, followed by Kyoto and Osaka's blossom.
The period during which they bloom depends on the weather and can range from a few days to several weeks. To get a better idea of when to plan your trip to Japan for a chance to experience the cherry blossoms, you can look at a historical record of previous bloom dates.
Japanese culture also celebrates this event with various festivals that take place at different locations throughout the country, during peak bloom times – so it's important to keep an eye out for those as well. These festivals offer a great opportunity for travellers wanting to explore and experience different cultures, whilst admiring these beautiful trees. As well as an idyllic picnic spot, they are the perfect photo backdrop – so don't forget your camera!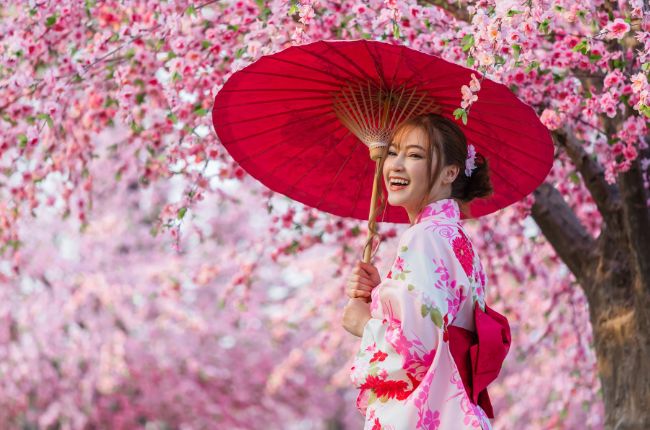 What to expect during Cherry Blossom Season
When it comes to viewing Japan's cherry blossoms at their most beautiful time of year, planning ahead is key. It's hard to predict when Sakura trees will bloom, so checking annual predictions can assist you in planning an unforgettable trip, where you can hopefully witness the magnificent Sakura trees in full bloom. Our 20 day Very Best of Japan tour is the perfect way to discover all that Japan has to offer!