Earlier this month, one of our Directors visited 'The Pearl of the Indian Ocean', Sri Lanka, and described it as "one of the most breathtaking countries I have ever been fortunate enough to visit".
From the warm and welcoming people to the abundance of elephants that wander contentedly along the side of the road, Sri Lanka is a place of resilience and pure joy; a sensory overload of colours, aromas and culture that truly embraces the people who visit.
With tourism thankfully now beginning to return to its normal post covid state, Sri Lanka is soaring in popularity and now is definitely the time to visit. Richard describes the country's current tranquillity as though you're on your very own spacious island. Pristine deserted beaches, UNESCO World Heritage sites, lush forests, picturesque scenery and plentiful wildlife encapsulate, according to Richard, "a truly incredible place that ought to be at the top of your bucket list".
Sri Lanka is a little less than a third of the UK in size, making it the perfect touring destination where everything is easily accessible and airport transfers are short — they even drive on the same side of the road as us. The people of Sri Lanka take such pride in providing the most warm, friendly and exceptional service along with heavenly cuisine. All hotels are meticulously organised, spotlessly clean and offer great value for money.
In this blog, we share Richard's own personal insight and highlights following his recent visit.
Cultural Curiosity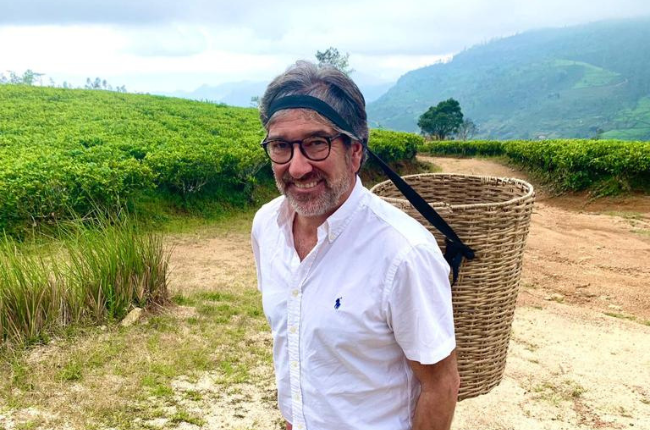 From the warming of the Sri Lankan morning sun to the occasional cool rain of an evening, high up in the hills of Nuwara Eliya lies the most idyllic spot for growing tea, where the mesmerising daily climate makes outfit changes a necessity. Recognised as one of the finest tea producers in the world, on our Very Best of Sri Lanka tour, we explore this vibrant tea plantation and discover the leaf-picking process along with the art of tea tasting, which Richard has experienced first-hand and thoroughly enjoyed. He describes the climate in the hills as both "wonderful and bizarre", having spent the morning in shorts leaf-picking and the evening relaxing by a roaring fire in a jumper (with a whiskey!).
Another truly memorable element of Richard's trip was his visit to the Temple of the Tooth. A significant shrine for Buddhists worldwide, the temple holds the blessed tooth relic of the Lord Buddha himself. Whilst in Kandy, Richard also highly recommends the cultural show, which he described as a fascinating performance of Sri Lankan dancing!
History and Heritage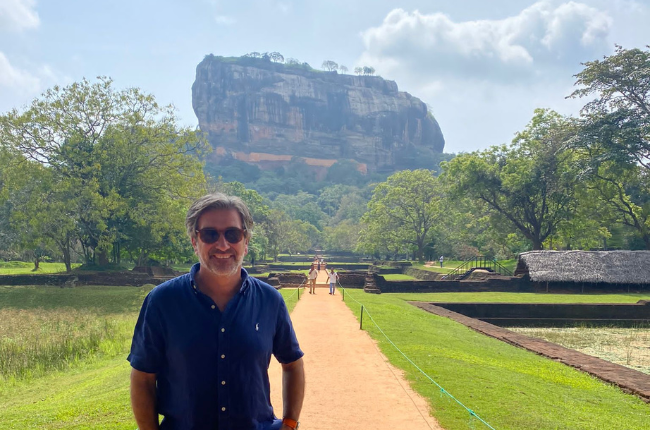 For the brave-hearted and energetic traveller, there is an opportunity to climb up to Sigiriya Rock's flat summit, passing remarkable frescos (paintings on the surface of the rock) and perhaps the most iconic feature of the Sigiriya fortress, the 'Lion's Paws' structure.
According to Richard who managed the climb, the incline is steep throughout so it's a definite challenge, but the view of the rock from ground level is just as special — so from any angle it is still worth seeing.
The beautiful city of Galle located on the south-west coast of Sri Lanka was founded by Portuguese colonists in the 16th century, and its famous Galle Fort became a UNESCO World Heritage Site in 1988. Surrounded by stone sea walls, miraculously this picturesque township survived the tsunami in 2004, whilst its immediate surroundings sadly did not. Strolling around Galle is very pleasant, there are plenty of stylish cafes along with quirky boutique shops and the architecture is a stunning mix of Portuguese, Colonial and Dutch.
When in Galle, Richard recommends taking an optional dolphin and whale watching tour on your Freedom Day.
Word from the Wild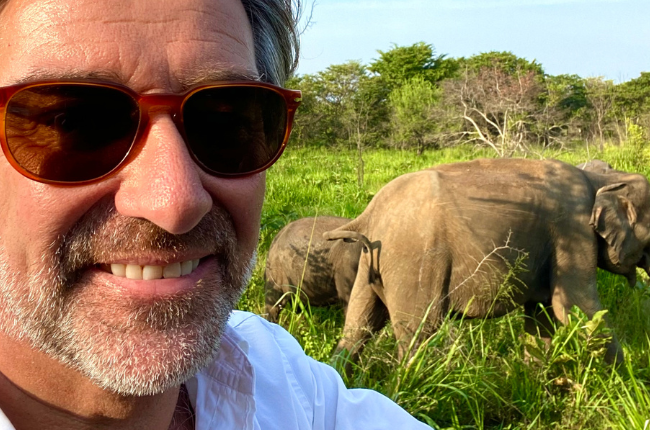 Unforgettable experiences await with safaris in Minneriya & Yala National Parks. Whilst elephant sightings in particular are frequent and seeing them wandering alongside the road is somewhat the norm in Sri Lanka, the visit to Minneriya National Park where elephants roam in abundance is an experience not to be missed.
There are approximately 7,500 wild elephants in Sri Lanka. Yala is also home to an eclectic array of wildlife including elephants, bears, crocodiles and wild boars. You will also visit the Elephant Transit Home in Yala, which rehabilitates orphaned baby elephants with a view to releasing them back into the wild.
Start planning your next adventure…
You can experience everything this beautiful country has to offer on our 17-day Very Best of Sri Lanka tour, with prices starting from only £3,045pp. We also offer Private Tours to Sri Lanka, for groups as small as two.
Save £150 per person when you book by 30th June 2023.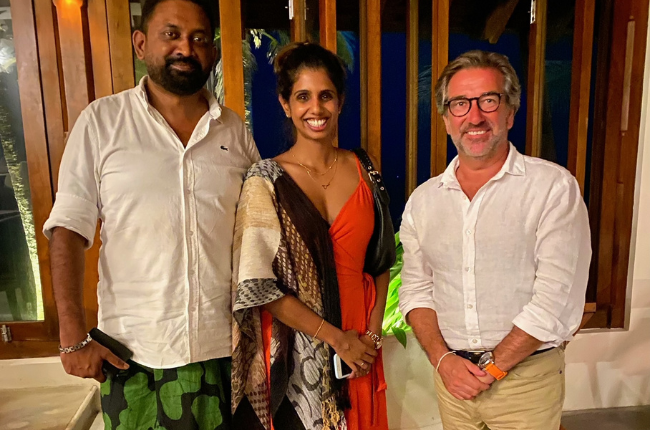 Richard with our partners in Sri Lanka.