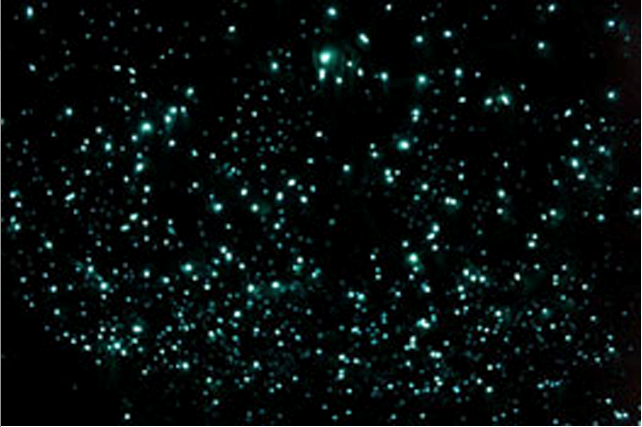 Spectacular show from Auckland city glow worms

Spectacular show from Auckland city glow worms
Auckland is famous for being New Zealand's sprawling largest city, but did you know you can go on nature tours right in the middle of the city?
Those nature tours aren't all what you might expect either. There are many that might meet expectations, like dolphin and whale spotting boat trips which start in the city harbour, but there are a select few which offer real surprises.
One of those is the Auckland City Council Glow Worm Trail.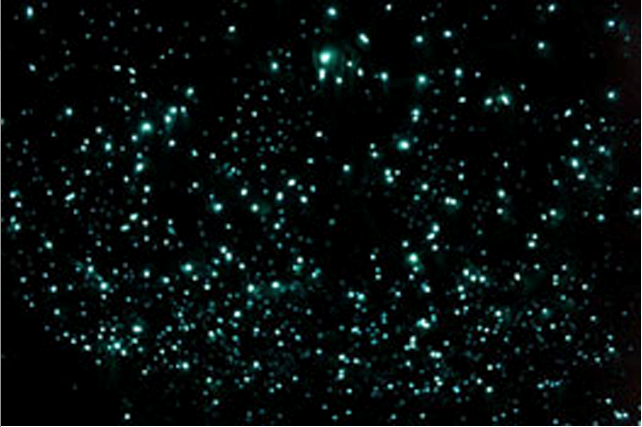 The trail wends its way through Totara Park in South Auckland, where hundreds of glow worms puton a spectacular night show. The trail opens up during school holidays and is usually booked-out – meaning you have to book in advance if you fancy heading along.
The glow worms have been in residence at Totara Park for the past six years, but somehow remain one of Auckland's best-kept secrets.
Thanks to the park's pristine environment it's one of the few locations in the city where glow worms can be spotted, said Auckland Council park ranger Chris Earl. "We're only five minutes from Manukau City," he said, "so it's great to see we've got a whole lot of glow worms and wildlife more or less in the middle of the city."
Earl has been running the council's Out and About tours for four years, and said he'd come cross some local families who had lived in Manurewa for decades but hadn't heard about the worms.
"It's great just seeing people's reaction and how genuinely pleased they are to see this amazing wildlife."
Auckland Council runs the Glow Worm Night Trail at Totara Par, so why not head along while on your Freedom Day in Auckland on New Zealand holidays.