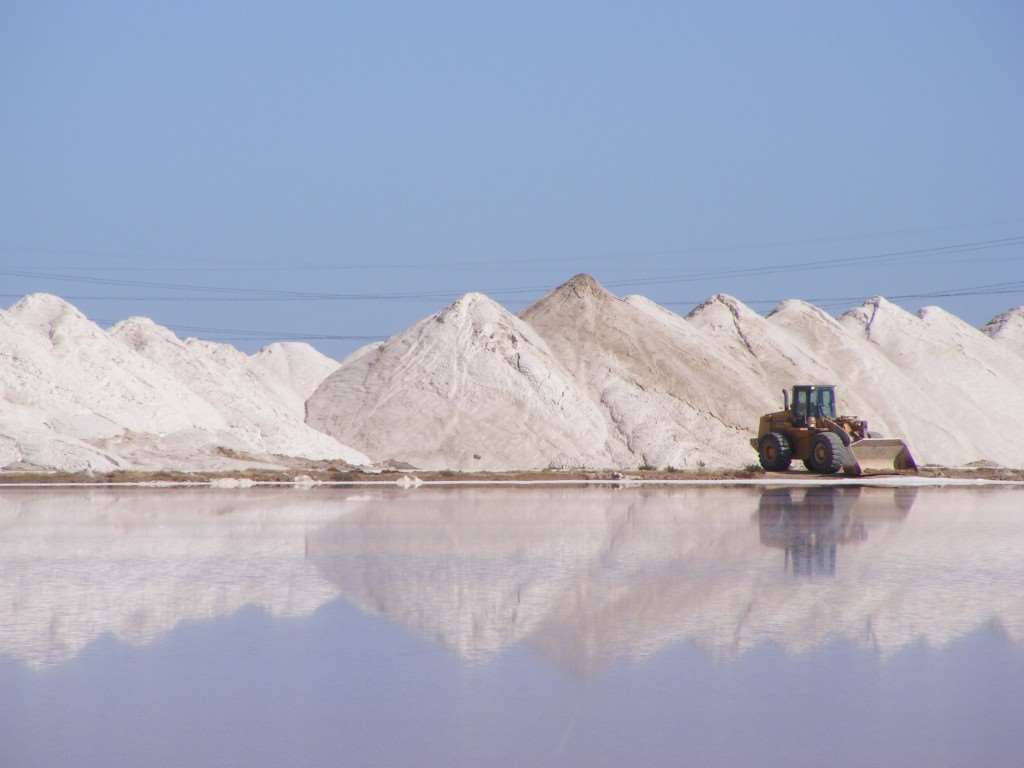 Photographer captures Australian salt fields and the result is incredible.

Photographer captures Australian salt fields and the result is incredible.
57 year old, British photographer Simon Butterworth jumped at the chance to visit Shark Bay in Australia, with the hope of capturing many unusual subject matters for his long term photography series. Before journeying to Australia Simon googled Shark Bay for an insight as to what he could expect: "I often check out potential subjects on Google Earth, as soon as I saw Shark Bay I could see immense potential for adding to my project" stated Simon.
Taking to the skies, Simon flew to around 4,000 feet with an idea to capture Shark Bay's salt fields from an Ariel perspective. However, wanting to photograph the Useless Loop solar salt operation meant shooting the camera directly at the ground, and the only way in which Simon could achieve this, was to have the aeroplane doors removed, a potentially dangerous and life-threatening act.
Photographing the salt fields in this way however has paid off; proving to be an incredible outlet for the photographer whose four hour shoot captured the shimmering blue salt fields in a flatter, sharper, more abstract perspective.
Every year, Useless Loop Solar Salt produces around 1.3 million tonnes of pristine salt so there was plenty for Simon to shoot, the results of which are flawless. His collection 'Blue Fields' has gained much acclaim from the photography community, worldwide and has encouraged Simon to continue with his photography: "The potential for aerial photography in a place like Australia is massive, and something I would love to explore further" so watch this space!
You can view Simon's pictures via his website:
http://www.simonbutterworthphotography.com/gallery-category/projects/#project-blue-fields
If you love photography and are wanting to see what Australia has to offer why not head over to our website for details on our incredible tours of Australia.
Image: Peripitus available via Creative Commons.
Save