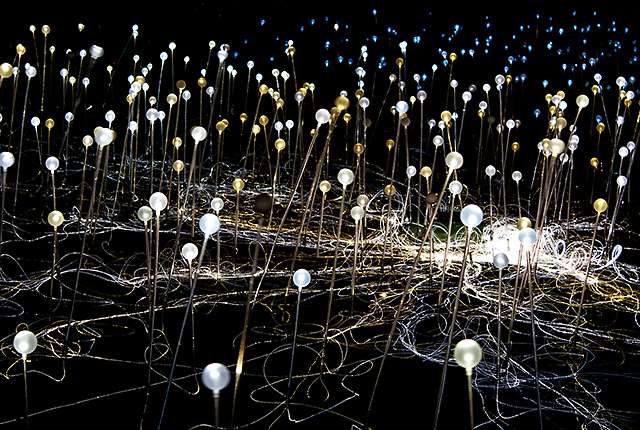 Bruce Munro's solar powered art installation heading to Ayers Rock

Bruce Munro's solar powered art installation heading to Ayers Rock
The beautiful and unique artwork of Bruce Munro is heading to Ayers Rock, with his exhibition "Field of Light" opening in 2016.
Opening on the 1st April 2016 and running through until the 31st March 2017, Field of Light will consist of a series of solar powered long stemmed lights, which will illuminate Ayers Rock like never before.
Bruce Munro gained his inspiration for the Field of Light when he visited Uluru in 1992, but it wasn't until 12 years later in 2004 that the installation first came to life. The first fields were created at the Victoria and Albert Museum in London, as well as Munro's own back garden! Since its creation, Field of Light has travelled across the UK, as well as overseas to the United States and Mexico.
With Uluru being such a vast space, Munro and his team will install over 50,000 slender stems, topped with frosted glass spheres. These coloured spheres will be connected with optical fibre giving them light, which will come to life as the sun sets. Specially outlined pathways using these spheres will guide viewers into the installation, where they can bask in pure beauty under the star-filled sky.
Munro has said that in his head, he saw "a landscape of illuminated stems that, like the dormant seed in a dry desert, quietly wait until darkness falls, under a blazing blanket of southern stars, to bloom with gentle rhythms of light."
With Ayers Rock being one of the destinations on our Australia holidays packages, those booked in will be lucky enough to witness what is sure to be a breath-taking exhibition. Munro himself has described it as being a symbol for the good things in life, why not come along and see if you agree?
Photo courtesy of William Starkey, under Creative Commons
Save