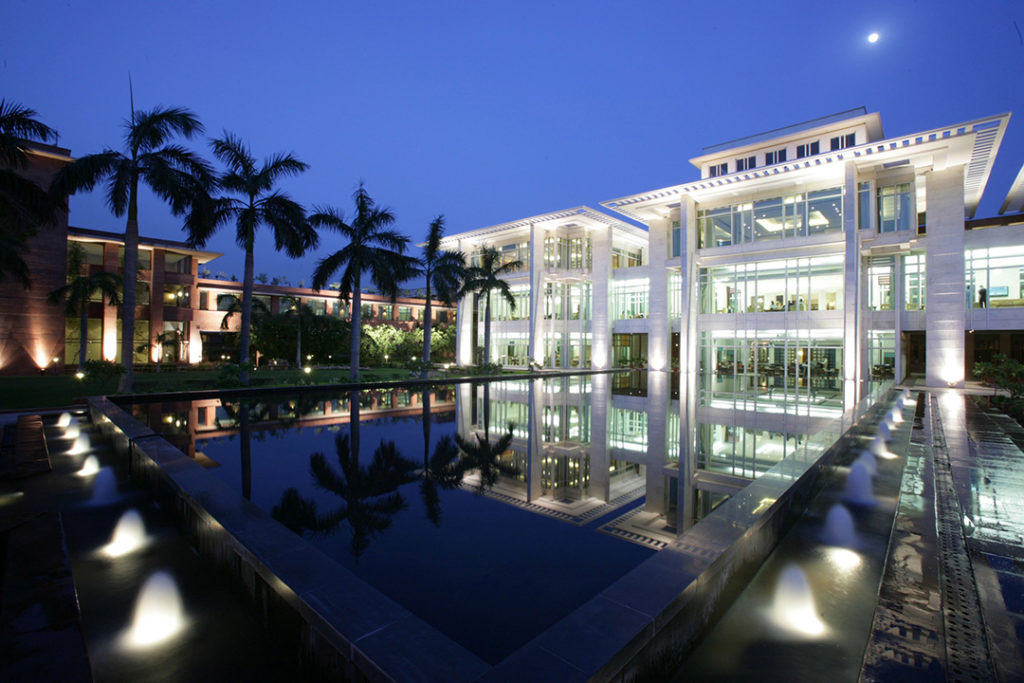 Jaypee Palace Hotel in Agra

Official rating


Distant Journeys rating
What you might first notice about the Jaypee Palace Hotel in Agra is the 25 acres of elegantly landscaped gardens surrounding the building. Enjoy a peaceful stroll amongst the lush greenery and you'll encounter giant water bodies, endless walkways and stunning pieces of architecture which really bring the grounds to life. Beyond the beautiful grounds, you'll find yourself right in the heart of the main tourist district of Agra, with all the shopping, entertainment and dining options you could hope for.
Your stay
Luxurious is the word we'd use to describe the décor of the Jaypee Palace Hotel due to its unique blend of red sandstone and marble. Each room is as opulent as the next and features everything you could need to make your stay comfortable such as air-con, tea and coffee, a mini bar, interactive TV and more. To make your stay relaxing and enjoyable as possible, the Jaypee Palace Hotel also has its very own Tamaya Spa and salon, where you can book in for all number of fabulous treatments – the perfect way to pamper during a little downtime on your trip. The hotel also has a swimming pool where you can cool off and relax, or work up an appetite by swimming lengths.
Dining at Jaypee Palace Hotel
There are a number of exceptional dining options for you to consider during your stay at Jaypee Palace Hotel. There's Paatra, which is a speciality restaurant serving authentic meat and vegetarian Indian delicacies. Then there's The Grand Buffet, which, as the name implies, offers an elaborate spread of Indian and continental soups, salads, main courses and desserts for you to choose from. C'est Chine is the place to visit if you're in the mood for authentic Chinese cuisine. The Pavilion Café serves Indian and continental favourites 24/7. The Tea Lounge is home to an amazing choice of teas, all brewed to perfection and served with delicious snacks. At Aqua Grill you can enjoy grilled meats and vegetarian dishes straight from the barbecue beside the pool. And finally there's also a fantastic Tapas lounge bar.