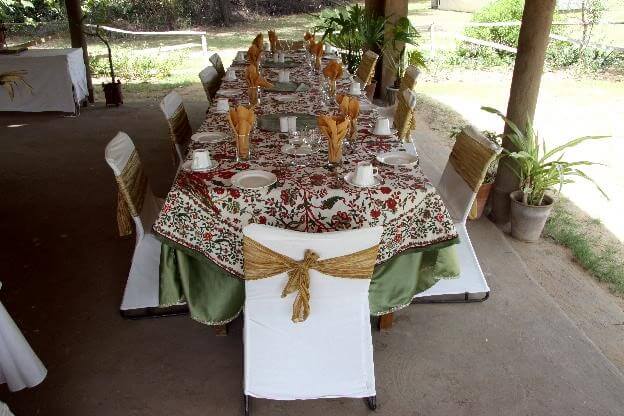 Dining experience at Dera Amer camp
The evening involves much more than just a meal, as you will have a wonderful opportunity to interact with elephants at the camp of Dera Amer before dinner.  We arrive at dusk to be welcomed by the elephants, then after feeding them enjoy a welcome drink and refreshing face towel before following a local tribal guide through the camp.
This gentle stroll will lead us by village houses and past a medieval fortress lit up by flaming torches, finally arriving at the tented camp to a hearty welcome. A delicious dinner under the stars awaits, surrounded by bushland and the beautiful Aravali Hills.