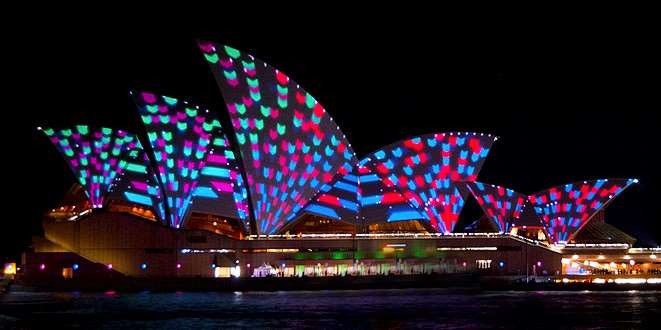 Vivid Sydney lights up the city once again for 2015

Vivid Sydney lights up the city once again for 2015
One of Sydney's favourite and most celebrated festivals, Vivid Sydney, has returned for 2015, bringing a celebration of light, colour and sound to the entire city.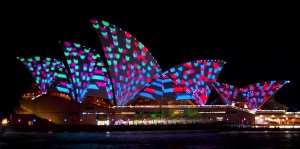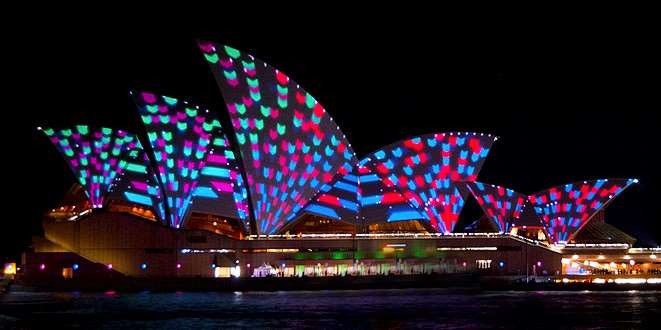 Vivid Sydney first began around 7 years ago, when it was in fact 3 different festivals, Smart Light Sydney, Luminous (a music festival), and Creative Sydney (a series of talks), which decided to join forces and become the citywide celebration of art and design that it is today. It seeks to push the boundaries of light and technology, experiment with both visuals and sound, and bring people ideas from leaders in media and design.
Once again, the light sculptures and displays are set to be the centrepieces of the festival, bringing Sydney to life when night falls. Thirty 30-second animations will be projected onto the Opera House, creating truly iconic and memorable images, with displays of Australian flora and fauna also being projected onto the Customs House. Visitors and residents can expect to find vibrant and luminous displays across the city, with the light shows this year also expanding into the Chatswood and Central Park Areas.
A light walk from Walsh Bay to Darling Harbour is a must during the festival, with the harbour hosting a light and water show every night from 6-11pm – a reward which is definitely worth the walk.
Vivid Sydney runs from May 22nd to June 8th this year, and if you're lucky enough to be in Sydney during the festival, make sure you venture out and take in the extraordinary night-time sights! For those that aren't, there's always next year – why not join us on our Australia escorted tours 2016?
Image: Nigel Howe, available under Creative Commons