TripAdvisor announces Australia's top 10 restaurants

TripAdvisor announces Australia's top 10 restaurants
This week the online review site TripAdvisor released its list of the top ten restaurants in Australia, as gathered and decided from visitor reviews, offering a trusted suggestion of the ultimate places to dine while on one of our Australia tours. Melbourne took the prize of having the most restaurants in the top ten, with three of its best eateries making the list. Two Sydney restaurants also feature in the rankings, and establishments in Darwin, Brisbane, Port Macquarie, Polkobin and Currumbin also make an appearance.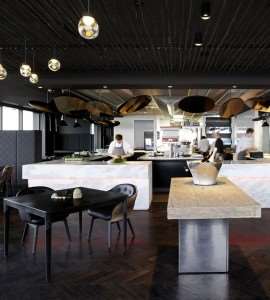 Topping the list is Melbourne's Vue de Monde, which serves French cuisine, and, according to one reviewer, combines fine theatre with a gourmet dining experience. Owned by chef Sharon Bennett, who won Australian Gourmet Traveller's 'Best New Talent' award in 2003, the restaurant can be found up on the 55th floor of the Rialto Building, where it relocated to in June 2011. Earning 19/20 in The Age Good Food Guide, Vue de Monde combines sophisticated French food with a décor which proudly celebrates Australia's history.
Alongside the more traditional gourmet restaurants, the list also celebrates restaurants that specialise in other cuisines. Tetsuya's in Sydney, for instance, which is fourth on TripAdvisor's list, serves a delicious course of Asian fusion dishes, while the Stunned Mullet in Port Macquarie, seventh on the list, serves exquisite seafood dishes from locally-caught fish and shellfish.
Below is the complete top ten:
Vue de Monde, Melbourne
Allure on Currumbin, Currumbin
Muse, Polkobin
Tetsuya's, Sydney
Aria, Brisbane
Pee Wee's at the Point, Darwin
The Stunned Mullet, Port Macquarie
Flower Drum, Melbourne
Quay Restaurant, Sydney
MoVida, Melbourne
Save