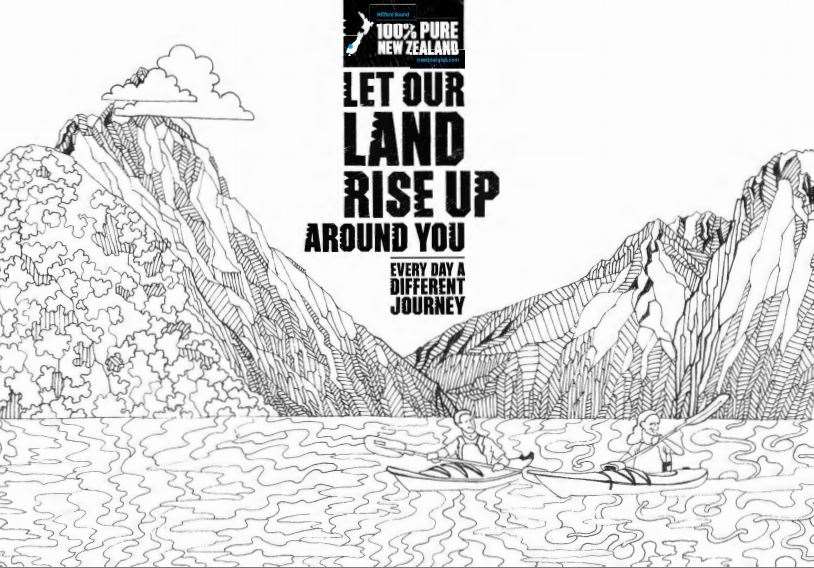 Tourism New Zealand offer the chance to "Colour Your Journey"

Tourism New Zealand offer the chance to "Colour Your Journey"
Adult colouring-in is currently taking the world by storm, with five of the top 20 best-selling books on Amazon's list being colouring-in titles.
With this in mind, Tourism New Zealand are giving travellers the chance to colour their journey, with a number of colouring-in drawings available to download from newzealand.com.
Colouring-in is being used by many adults as a way to relieve stress and increase mental wellbeing. It is also believed to have the same effect on the brain as meditation, with many people claiming they become a lot more relaxed after picking up the pencils.
Tourism New Zealand have joined together with New Zealand artist Gabby Malpas to re-create some iconic views of the Land of the Long White Cloud. The images included are from Cathedral Cove and Waiheke Island, both outside of Auckland, Hobbiton from the Lord of the Rings and the Hobbit film, and Milford Sound; the latter of which is visited on our holidays to New Zealand.
This will allow you to demonstrate your artistic and creative side before you travel to New Zealand and experience the wonders of the country for yourself.
Those who do download and colour the images are being encouraged to share their work via Twitter, Facebook and Instagram using #colouryourjourney, #NZMustDo and the handle @purenewzealand. Why not head over and give your mind a holiday before you give your body one?