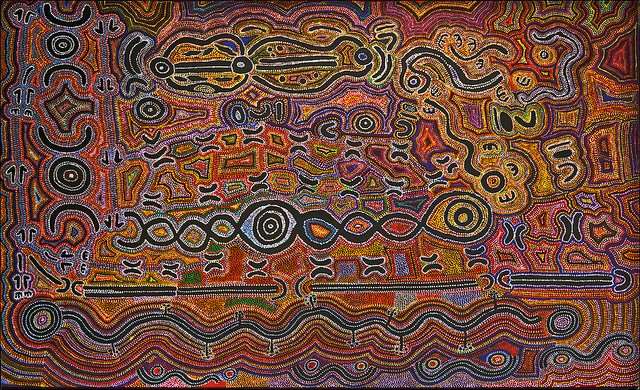 Tarnanthi showcases the art of indigenous Australia in upcoming Adelaide event

Tarnanthi showcases the art of indigenous Australia in upcoming Adelaide event
Between October 8 and 18, cultural institutions across South Australia will be taking part in the inaugural Festival of Contemporary Aboriginal and Torres Strait Islander Art, Tarnanthi, casting a new light on the art of Australia's many diverse indigenous cultures.
Meaning 'to come forth', Tarnanthi is a word from the Kaurna language, and symbolises the main objectives of this festival – to bring forward the work of indigenous artists in a new light and bring them new opportunities to present their work.
The festival will include a series of exhibitions at key cultural institutions across the region, such as the Contemporary Art Centre of South Australia and the South Australian Museum, showcasing extraordinary examples of Aboriginal art, challenging the existing notions of indigenous art and culture along the way.
Tarnanthi's artistic director, Nici Cumpston, has travelled the country since September 2013 in order to commission and bring together work by over 300 artists. Many of these will attend the event during the opening weekend, when there will be an art fair taking place selling works priced between $50 and $10,000.
Following the event, the artworks will continue to be shown at the Art Gallery of South Australia, Adelaide, making Tarnanthi the most ambitious display of indigenous art in the 134-year long history of the gallery.
Indigenous artwork is a truly excellent souvenir to bring back from your unforgettable holidays – Australia, as well as its rich and diverse Aborigine culture, will be forever preserved in it, bringing back memories of your once-in-a-lifetime trip every time you look at it. Contact us today to book your dream tour of Australia!
Image: dun_deagh, available under Creative Commons
Save