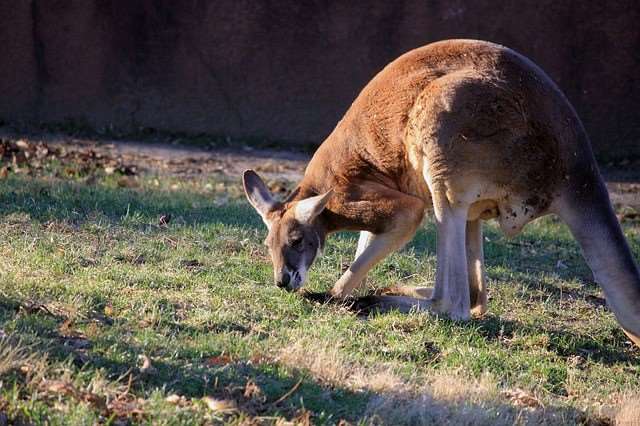 Study finds that wild kangaroos are 'left-handed'

Study finds that wild kangaroos are 'left-handed'
Scientists from St Petersburg University, who travelled to Australia to carry out fieldwork, have found that wild kangaroos tend to favour using their left hand when it comes to common tasks such as grooming and feeding.
This is the first demonstration of animals other than humans having population-level 'handedness', mirroring the fact that the majority of humans are right-handed.
After many hours of observing multiple species in the wild, the researchers discovered that two species of kangaroo, eastern grey kangaroos and red kangaroos, and one species of wallaby, the red-necked wallaby, showed a trend of being left-handed, with other marsupials, who walk on all fours, not showing any such patterns.
Dr Yegor Malashichev, senior author of the study, suggested that this may be the beginnings of a phenomenon called 'parallel evolution', with handedness seemingly beginning to appear in primates and marsupials, both members of the placental mammals group.
Kangaroos are just one of the fascinating creatures you can meet on our unforgettable Australia and New Zealand tours, alongside wildlife such as dolphins, seals, birds and reptiles.