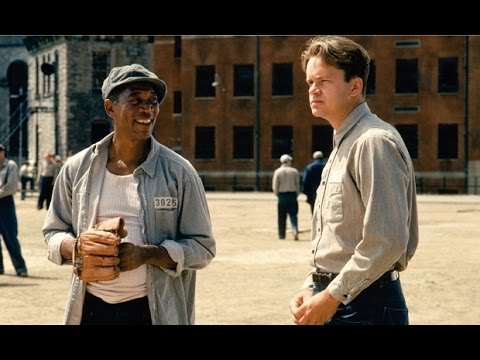 New Zealanders have voted their favourite film of all time

New Zealanders have voted their favourite film of all time
A recent poll of over 3,000 New Zealanders has been conducted, and they have voted on their favourite film of all time, as well as those that they did not enjoy so much…
New Zealand based film website Flicks.co.nz conducted the poll. The results saw the fantastic Shawshank Redemption – based on a novel by Stephen King – take the top spot for the favourite film of all time.
The 1994 prison drama stars Tim Robbins and Morgan Freeman, and despite not performing particularly well at the box office, it was nominated for seven Academy Awards, including the Best Picture.
Shawshank beat the likes of the Godfather, the Dark Knight, and even New Zealand-filmed Lord of the Rings: The Fellowship of the Ring to the top spot.
On the other side, native New Zealanders voted Battlefield Earth as the worst film ever made. The 2000 sci fi film was not only panned by the Kiwis, but also by critics when it was released.
The film was based on a book of the same name, which was written by L. Ron Hubbard, the found of Scientology. Being a life-long Scientologist, Travolta fought to star in a film adaption of the book, and on reflection, bet he wishes he didn't! Travolta can feel slightly better at the fact that he appears in the fourth favourite film, Pulp Fiction, which will go some way to redeeming him.
Titanic has the unique honour of being included on the lists for both the best and worst films, appearing at number 15 and 13 respectively. This just goes to show the varying taste of all of those who voted! The best and worst ten can be seen in the lists below:
The Top 10:
The Shawshank Redemption
Star Wars: Episode V – The Empire Strikes Back
The Godfather
Pulp Fiction
The Lord of the Rings: The Fellowship of the Ring
The Dark Knight
Forrest Gump
Star Wars: Episode IV – A New Hope
The Matrix
Goodfellas
The Top 10 Worst:
Battlefield Earth
Sharknado
Twilight
Batman and Robin
The Room
The Last Airbender
Jack and Jill
Transformers: Revenge of the Fallen
Movie 43
Disaster Movie
New Zealand is most certainly up and coming in the world of film, and has of course been the filming location for the blockbuster Hobbit and Lord of the Rings trilogies. If you would like to see why so many filmmakers are looking to the beauty of the Land of the Long White Cloud for the setting of their films, why not book one of our New Zealand holiday packages today?
Photo courtesy of Zennie Abraham, under Creative Commons
Save