With a history that stretches back to the origins of Australia as we know it, a cultural scene drawing influences from all over the world, and natural scenery to rival anywhere else on the planet, Melbourne is definitely on the list of essential places to visit in Australia.
As one of Australia's largest cities, there is a real variety of things to do in Melbourne. If you're new to the city, you can check out our guide to what to do during your first time in Melbourne, or read on for our top picks of what to see in Melbourne, whether it's your first time or your fiftieth!
Fitzroy Gardens and Cook's Cottage
A short walk from Melbourne's CBD (Central Business District), Fitzroy Gardens is a beautiful Victorian-style garden and park, decorated with elm trees, fountains and sculptures: an escape to nature in the heart of the city.
Amidst Fitzroy Gardens, you'll find Cook's Cottage. Built in 1775, it's the oldest building in Melbourne, and one of its most iconic landmarks, being the home of the father of famous navigator Captain James Cook. What's especially fascinating about it is that it was originally built in Yorkshire, before being completely dismantled and shipped to Melbourne, where it was completely rebuilt, brick by brick, in 1934. It's one of the prettiest buildings, offering an insight into Australia's early history.
If you're looking to discover more of Australia's colonial-period architecture, be sure to visit these beautiful buildings in Melbourne.
Melbourne Star Observation Wheel
Take in views over the entire city with a ride on the Melbourne Star Observation Wheel, the only one of its kind in Australia. It's one of the most popular Melbourne attractions as it's a great way to see the city in its entirety. During your half-hour ride, you'll be able to see for miles over Melbourne's docklands, buildings and parks.
You can also take a ride at night-time for far-reaching views over the sprawl of city lights; the wheel itself also completely transforms at night, lighting up and turning into a dazzlingly colourful beacon using 3.5km of LED lights.
The Great Ocean Road
One of the greatest tours around Melbourne you can take leads you through the suburbs and outskirts of the city to the neighbouring Victorian coast and one of the most scenic drives you can take anywhere in the world: the Great Ocean Road.
This unforgettable journey leads you from the heart of Melbourne out to the popular Torquay and Bells beaches, before making your way through a mixture of coastal and woodland landscape in the Otway Forest Park. Along the way, you'll see countless ocean vistas, stretching sandy beaches and dramatic cliffs.
Highlights of the Great Ocean Road include the Port Campbell National Park, also known as the Shipwreck Coast; the end destination of Port Campbell, a pretty fishing village; and spectacular feats of nature such as the Lord Ard Gorge, the Twelve Apostles rock formation and Gibson's Steps.
Old Melbourne Gaol
Discover the grizzlier side of Melbourne's history with a visit to one of its most fascinating museums, the Old Melbourne Gaol. Not only the oldest prison in Melbourne but also one of its oldest buildings, the Gaol was established in 1840, and housed some of Australia's most dangerous criminals, such as the infamous Ned Kelly.
Wander around the Gaol's hallways and prison cells and see for yourself what prison life was like during the colonial period; you can also visit the original execution area, and see what a trial was like during a trial recreation in the Magistrates Court.
For a real immersive experience, see what it's like to be locked up at the City Watch House, or take a spooky Night Tour through the prison.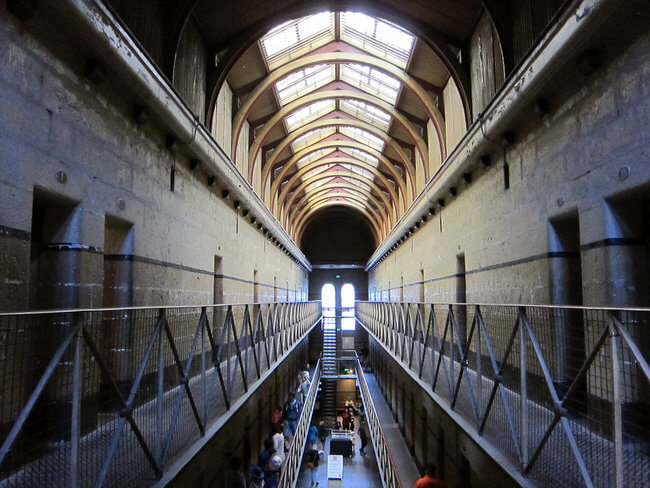 Phillip Island
Last but not least, Phillip Island is one of the very best day trips from Melbourne you can embark upon, especially for wildlife lovers.
Phillip Island is a haven for a whole variety of wildlife, perhaps most famous for its penguin colony. Known as the Penguin Parade, during the visit you can see the adorable little penguins return to the shore of Summerland Beach at sunset, following a day out fishing in the sea.
You can also visit koalas in their natural habitat at the Koala Conservation Centre, see Australia's largest colony of fur seals at the Seal Rocks and see kangaroos and wallabies wandering freely about the island.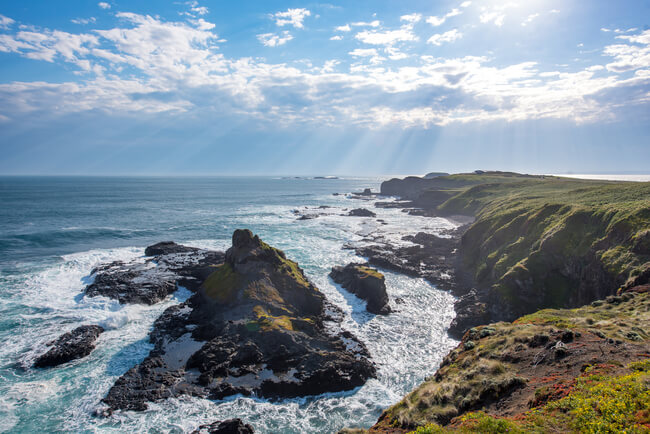 This is only the beginning of what Melbourne has to offer – fall in love with this marvellous and modern city with a Distant Journeys tour Down Under. Accompanied by an expert Tour Manager, with a combination of unforgettable experiences arranged for you and time to explore your surroundings as you wish, our tours offer a once-in-a-lifetime adventure.
Images by Mike, cafeuego and Rexness via Flickr and Denise Jans via Pixabay.