A city set on the coast of Tropical North Queensland, Cairns is a laid-back base for exploring everything from beaches and islands to lush rainforests and vast National Parks. There are many attractions to explore in Cairns and the surrounding area which you absolutely need to try during your visit. If it's your first time visiting and you're wondering what to do in Cairns, be sure to add these amazing Cairns activities, experiences and tours to your bucket list.
Take a hot air balloon ride over the nearby Atherton Tablelands
If you're looking for a unique and unforgettable way to see Tropical North Queensland, why not try hot air ballooning in Cairns? An hour outside of Cairns, you can take to the skies on a hot air balloon ride over the scenic Atherton Tablelands from the town of Mareeba. Also known as the Cairns Highlands, the Atherton Tablelands are regarded as the hot air ballooning capital of the world, and it's easy to see why. Glide over a patchwork of country landscapes, sprawling savannah, volcanic lakes and clusters of rainforest-fringed mountains with an amazing 30-minute ride.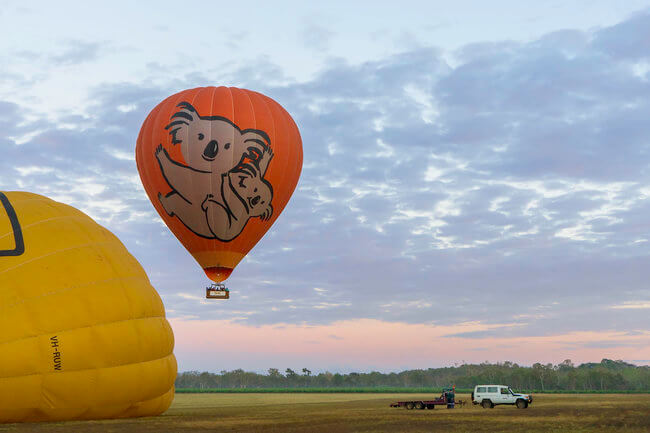 Discover Aboriginal history and culture in the heart of the rainforest
Immerse yourself in the lives of Australia's indigenous Aboriginal people in the setting of the world's oldest living rainforest, lit by candlelight, with fire guiding you under the rainforest's canopy to where your incredible evening begins. As part of the Flames of the Forest experience, you'll enjoy a delicious seven-course banquet accompanied by a selection of Australian wines – just one half of your amazing evening. You'll also watch a cultural performance spanning storytelling, songs and didgeridoo playing as two Aborigine brothers share a slice of their culture and past with their audience.
Walk through lava tubes inside an extinct volcano
One of our favourite Cairns tours is the unusual tour through the Undara Lava Tubes in the Undara Volcanic National Park (around 3.5 hours drive from Cairns). They are part of the longest lava flow (from a single volcano) on Earth and the oldest standing lava tubes in the world today. These lava tubes were created during an eruption over 190,000 years ago; the lava continued to flow even after the eruption, carving out the tubes you see today. The Undara Experience offers two tours through sections of spectacular lava tubes 15 km from the dormant Undara Volcano: the Windtunnel Explorer, where you'll be scrambling over rocks and seeing the tubes in their rawest form, and the gentler Archway Explorer, where boardwalks and steps lead the way through the tubes.
Glide over the rainforest on the Skyrail Rainforest Cableway
Just a 15-minute drive from the city is perhaps one of the best-known Cairns attractions: the fantastic Skyrail Rainforest Cableway. Departing from the Smithfield terminal, you'll travel by cable car just metres above the canopies of Tropical North Queensland's World Heritage-listed tropical rainforests. The views extend not only over the rainforests but also out to the Cairns Highlands, Coral Sea and Cairns itself. Along the way are two spots to alight and discover more of the rainforests, including at Barron Falls, where a boardwalk loop takes in spectacular views of the Barron Gorge and Falls. You can enjoy this incredible rainforest adventure as part of a Distant Journeys tour, which also includes a visit to the rainforest village of Kuranda and a cultural performance at the Tjapukai Aboriginal Cultural Park.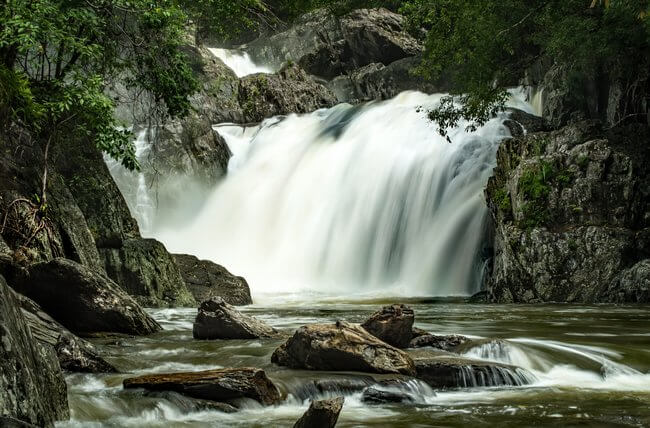 Visit one of the world's greatest natural wonders: the Great Barrier Reef
The Great Barrier Reef is a destination on many travellers' bucket lists, and for many tops the list of things to do in Cairns. As part of your Distant Journeys tour, you can enjoy an entire day at the Marine World platform on the Outer Reef and take part in a variety of activities. See the kingdoms of colourful fish and coral beneath the clear blue waters by glass-bottomed boat, snorkel safari, scuba diving or scenic helicopter flights. Beautiful tropical islands are scattered across the reef, where you can base yourself if you'd like to discover more of what its stunning waters have to offer.
Get up close and personal with Australia's famous crocodiles
If you're visiting Australia to witness its native wildlife in action, be sure to add this to your list of activities in Cairns. One of the region's best places to see crocodiles alongside a whole host of other tropical wildlife, Hartley's Crocodile Adventures offers visitors the chance to take a cruise amongst the crocodiles in their natural habitat: acres of melaleuca wetland. During your visit you can also follow over 2000m of boardwalks and pathways through woodlands and rainforests to discover an array of other wildlife, ranging from reptiles to tropical birds. Entertaining talks on animals such as koalas, snakes, cassowaries and of course crocodiles are held throughout the day.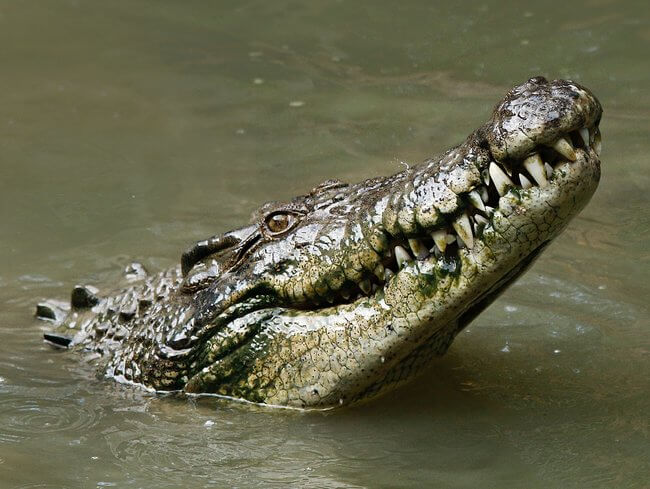 Start ticking off your Cairns bucket list
If these fantastic, once-in-a-lifetime experiences have made their way onto your travel to-do list, you can tick several of them off all in one go with our fabulous Wonders of Australia tours. Spanning the very best of what Australia has to offer, from a visit to Ayers Rock to sightseeing in Sydney, this wonderful escorted tour also features four nights in Cairns, so you'll have plenty of time to pack in the incredible activities mentioned above and many more.
Images by vaun0815, David Clode and Fezbot2000 via Unsplas and Lenny K Photography via Flickr.