A more laid-back alternative to the backpackers' favourite, Gold Coast, found further south, Australia's Sunshine Coast is true to its name and enjoys year-round sunshine. This, combined with some of the best beaches in Australia and a whole host of stunning national parks and nature reserves, makes the Sunshine Coast one of Australia's top destinations.
Our tour discovering Australia and the Sunshine Coast gives you the freedom to explore the Sunshine Coast as you wish during your stay in Brisbane, and there are endless options when it comes to what to do in the Sunshine Coast. Here are some of our favourite Sunshine Coast activities and attractions which come highly recommended.
Coolum Beach
Many of the top Sunshine Coast attractions are beaches, and Coolum Beach has to be among our favourites. A popular beach, yet still quieter than nearby Mooloolaba, the beach boasts golden sands and clear blue waters, while the beach boardwalk is a great place for a relaxing stroll. Across the street, you'll also find plenty of cafes and restaurants for a bite to eat, or shops where you can stock up for a beach picnic. The more active will also enjoy the short climb up Mount Coolum (208m), a dome-shaped volcanic rock offering breathtaking views of the coast from its summit.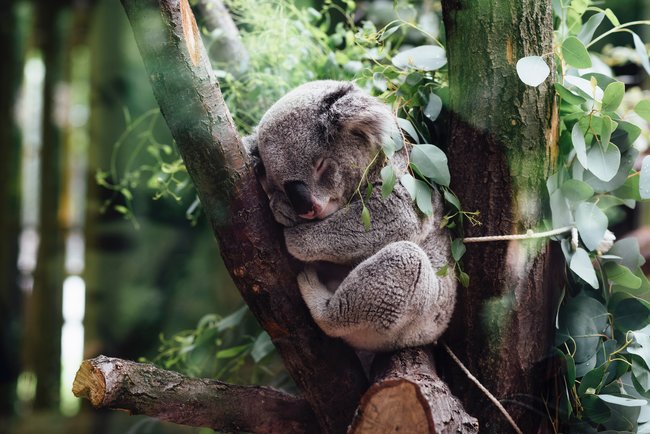 Australia Zoo
Undoubtedly one of the best-known Sunshine Coast tourist attractions is Australia Zoo, which shot to worldwide fame at the helm of Crocodile Hunter Steve Irwin and his wife Terri. Spread across 110 acres, the zoo showcases native Australian animals such as kangaroos, koalas and snakes, alongside the more exotic such as the rhinos, elephants and Sumatran tigers. Their live animals, held in the Crocoseum, are extremely popular, and include not only crocodile feeding demonstrations but also birds of prey shows, otter feeding and much more.
Noosa National Park
One of the best Sunshine Coast day trips you can take is to the Noosa National Park, one of the many natural jewels in the region's crown. It covers rainforests, dunes and heathlands, but is best-loved for its pristine sandy beaches. Among our favourite Sunshine Coast activities is the hike along the 15km of trails on the Noosa Headland, where a scenic coastal track takes you around this area's enviable coastline, framed by spiralling pandanus trees and eucalypti with koalas snoozing amongst the branches. Take a pause at Dolphin Point, not only to admire its panoramic views but also glimpses of whales and dolphins. Noosa North Shore is another highlight of the National Park: here you'll find an endless stretch of powdery white sand, undulating sand dunes, and guaranteed gorgeous views often without a soul in sight.
Eumundi Markets
If you're looking to soak up the local scene and pick up some handmade gifts or traditional souvenirs, the Eumundi Markets are the place to go. Held twice a week, this market is brimming with stalls selling clothing, home goods, jewellery, artisan foods, natural therapies and much more. Numerous street food stalls, cooking up everything from Thai food to Turkish kebabs, mean you can stay for lunch, while street performers and live music provide the perfect background entertainment.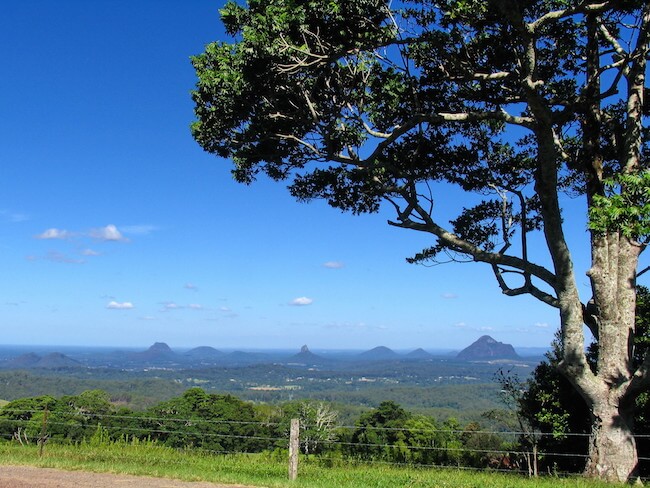 Image by bertknot via Flicker
Blackall Range Tourist Drive
If you fancy a change of scenery from the Sunshine Coast's golden beaches, head inland and follow the Blackall Range Tourist Drive, passing through a backdrop of hinterland and plunging valleys and taking in the mountain villages of Montville and Maleny, both packed with things to do. Montville offers a host of cosy cafes, boutiques and European-inspired architecture, as well as an enjoyable trek to the stunning Kondalilla Falls, while Maleny offers botanic gardens and farm experiences at the Maleny Dairies alongside a thriving arts scene, with a throng of galleries, studios and workshops.
Glass House Mountains National Park
A sweeping landscape of towering peaks and extinct volcanoes, the Glass House Mountains National Park is a haven for hikers and nature lovers, and is a sacred site to the indigenous Gubbi Gubbi people. Take a challenging summit hike up one of the two peaks open to the public: Mount Ngungun or Mount Tibrogargan, and admire the incredible views from the top. These mountains also offer other active adventures such as abseiling, rock climbing, horseback riding and mountain biking. Throughout the park, you can also look out for a variety of native wildlife including echidnas, koalas and grey kangaroos.
Discover the Sunshine Coast and so much more
This is just the beginning of a long list of incredible things to see and do on the Sunshine Coast – countless sandy beaches, forest reserves and sprawling national parks are still waiting to be unearthed during your visit.
However you decide to spend your time on the Sunshine Coast, make sure it's part of our unforgettable Discover Australia tour, so you can also take in all of the other amazing sights and experiences this wonderful country has to offer. As part of this top-notch tour, you'll also get to explore the cities of Brisbane, Melbourne, Sydney and Cairns, as well as visit the natural wonder of Ayers Rock in the heart of the Australian desert.
Featured image by Paul Balfe via Flickr