Situated on the coastline of beautiful tropical Queensland, Cairns is one of Australia's most exciting cities with plenty of great experiences to enjoy and beautiful landscapes to feast your eyes upon. You'll certainly want to ensure you make the most of Cairns as both in the city and its surrounding areas are sights and even natural wonders that really can't be seen anywhere else on earth.
Below are just 4 of the top attractions around Cairns that we can guarantee you will not want to miss…
Daintree Rainforest
A true slice of nature in the tropical surroundings of Cairns, the Daintree Rainforest is the oldest of its kind in the world. It truly is an experience you cannot enjoy anywhere else, with unique flora, fauna, and rainforest wildlife. On a tour of Daintree national park you'll have a chance to explore this tropical paradise on foot with a native aboriginal guide and get all clued up on your incredible surroundings. To top it off, you can even take a river cruise where you'll want to keep your eyes peeled for the magnificent saltwater crocodiles that call this spot their home.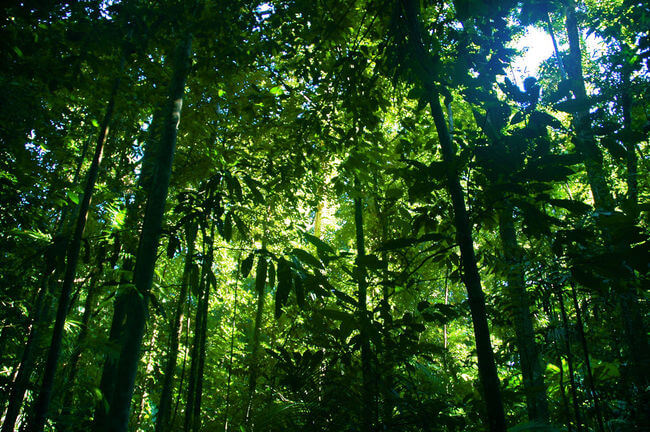 Kuranda
For those who wish to find out even more about life in the rainforest, the picturesque village of Kuranda offers up an opportunity to soak up the unique culture of the area. Kuranda has plenty to offer, including its famous markets filled with local crafts and handmade gifts, as well as the Koala Gardens, a haven and sanctuary for wildlife. Home to the Tjapukai people, you'll also have the chance to immerse yourself in the local culture, enjoying an experience of native song, dance and storytelling.
Cairns Esplanade
When looking for top things to do in Cairns itself, the Esplanade is definitely the place to head to, overlooking Cairns' beautiful foreshore, as well as a vast saltwater swimming lagoon. The Esplanade is also a beautiful sight at night being illuminated with lights, the perfect spot for an evening walk. The boardwalk stretches over 3km around the Esplanade, lined with shops, restaurants, and bars, with plenty going on every day, from markets to fitness classes and exciting street entertainment.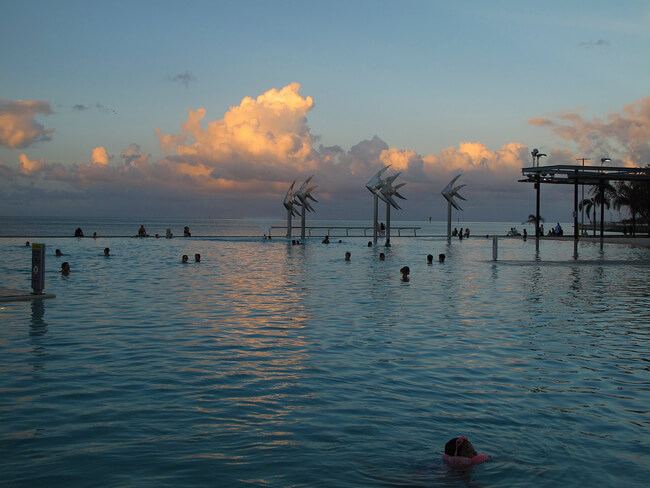 The Great Barrier Reef
If you are wondering what to do around Cairns, we can guarantee that a day trip to the great barrier reef is simply unmissable. You'll have the entire day to explore this vast underwater kingdom, with an opportunity to get up close to the reef's famous frolicking fish and colourful coral. There are plenty of ways to experience this natural wonder, from snorkelling, scuba diving or for those wanting to stay dry, from the comfort of a glass-bottomed boat. If you want to make sure you take in the vast panoramas of the reef then why not hit the skies on a scenic helicopter flight, for sights that you'll never forget.
Images by certified su and ben britten via Flickr and Gaby Stein via Pixabay.