Thinking about a solo trip across India? India is one of the most beautiful destinations in the world, offering travellers a taste of its diverse culture and ancient history. Solo travelling in India is a great way to embrace local life while experiencing the many wonders of the country.
During our dedicated solo tours in India, you'll get to see the sights, meet the locals and explore at your own pace. As a solo traveller, being part of a guided tour is a great way to experience independent travel with like-minded individuals, all in the safe hands of a local guide.
In this guide, we'll help you understand everything there is to know about solo travel in India, from the must-see sights to the best ways to travel around the land of festivals.
The Best Way to Travel Solo Around India
India is a captivating country with many enchanting cities, enthralling landscapes and vast cultures. If you're thinking about going it alone, then travelling with a group of fellow solo travellers might have crossed your mind.
Travelling with a group is one of the best ways to safely experience the country. You'll get to meet new people while still enjoying an authentic solo experience across India.
Our Temples & Tigers Tour and Temples, Tigers and Goa Tour have been specifically designed with solo travellers like yourself in mind. Embrace your free spirit and travel the country with a small group of like-minded people, enjoying a 13 or 17 day tour from Delhi to Jaipur, Ranthambore to Goa.
Our Top Solo India Travel Tips
Travelling India as an independent explorer might seem daunting at first, but here are some solo travel tips to help you stay safe and get the most out of your trip.
Tip 1: Pack appropriate clothing and footwear
While there are no rules around how to dress in India, many locals choose to dress modestly and you may want to bear this in mind when travelling around India. Don't forget to pack a pair of sandals to wear when visiting places of worship.
Tip 2: Watch your belongings
As with any solo travel trips, it's important to keep an eye on your belongings at all times – particularly in crowded areas. Travelling as part of a solo-traveller group can ease any concerns when it comes to crowds.
Tip 3: Drink bottled or treated water
The water in India is safe to drink, but it's best to drink bottled water on your travels to avoid any discomfort or illness.
Tip 4: Tour with a guide
Touring with a local guide is one of the safest ways to experience India as a solo traveller, which is why all of our tours are accompanied by a knowledgeable guide. They've got some of the best recommendations, too!
Tip 5: Understand the locals
As a Westerner visiting India, you might find the locals sometimes stare and ask for pictures. Although this can seem a little daunting at first, it's simply a friendly and curious gesture from the locals and is nothing to be concerned about. If you're feeling uncomfortable, stick with your travelling cohort and remember, you can always refuse photographs.
The Best Places in India to Visit On a Solo Trip
As a solo traveller, where you choose to travel should never be limited. India has so much to offer solo travellers of any age, but we've hand-picked a few destinations that are ideal for first-time visitors. All of these destinations have been specially selected for our solo India tours too.
Delhi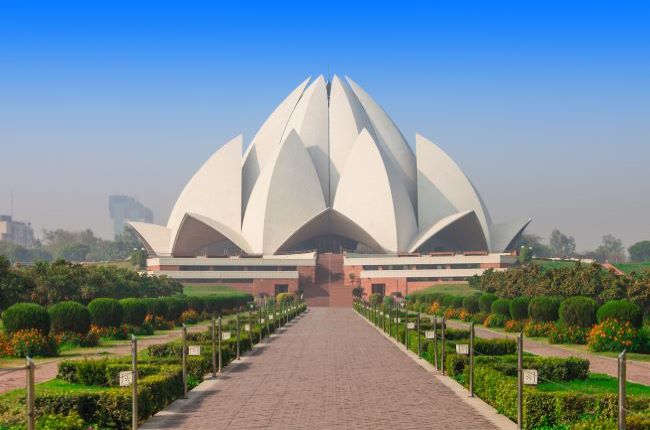 Delhi is an impressive city that's often referred to as the cultural hub of India. With a population over 11 million, it's the second largest metropolitan area in the world after Tokyo. As a solo traveller, you'll never be short of things to see and do in Delhi. Must-see sights include the Lotus Temple, Red Fort and Qutub Minar, all of which are visited on our tours.
Amritsar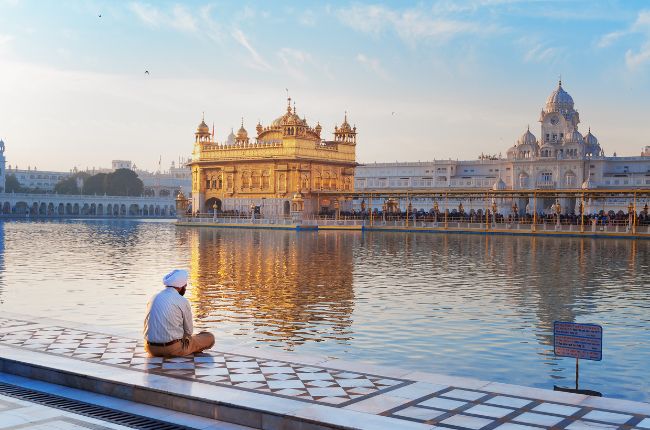 Amritsar is perhaps most famous for the Golden Temple, one of the most spiritual places in India. The vast temple truly is a sight to behold. Amritsar is exclusive to our solo tours. During a stay in Amritsar, you can also choose to sample delicious street foods across the city and experience life like a local.
Jaipur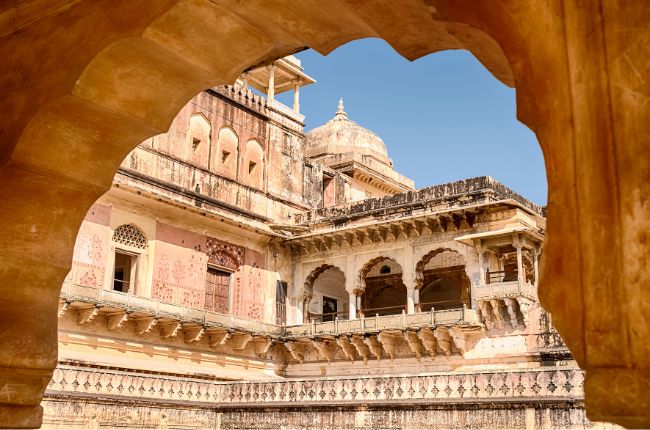 Jaipur, also commonly known as The Pink City, is renowned for its colourful gems and for being the capital of Rajasthan. This city combines the best of Ancient India with modern-day masterpieces. Cameras at the ready for a tour of the Pink City! Jaipur is certainly one not to be missed for solo travellers.
Ranthambore

Ranthambore is home to Ranthambore National Park, a safari park that's celebrated for its wildlife conservation. The national park offers an action-packed glimpse of imposing Bengal tigers, sloth bears, monkeys, mash crocodiles and leopards amongst many other species. It's the perfect way to explore India off the beaten track.
Agra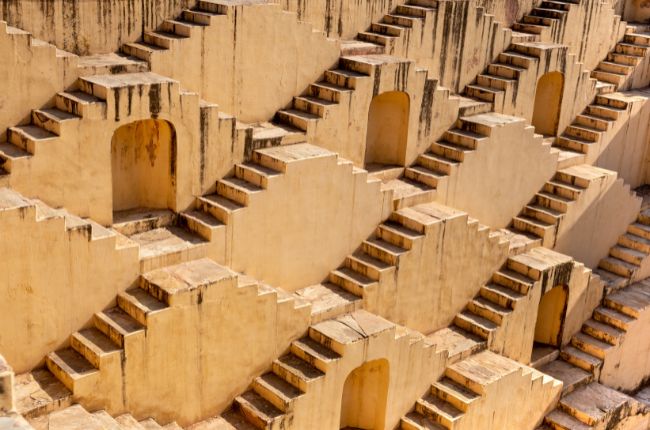 Agra is a city on the banks of the Yamuna river, perhaps best known for its 1,300 year-old sleepwell Chand Baori. This 13-storey masterpiece is undoubtedly one of the most popular attractions in Agra, making it a must-see for solo travellers looking to explore India's ancient history.
Goa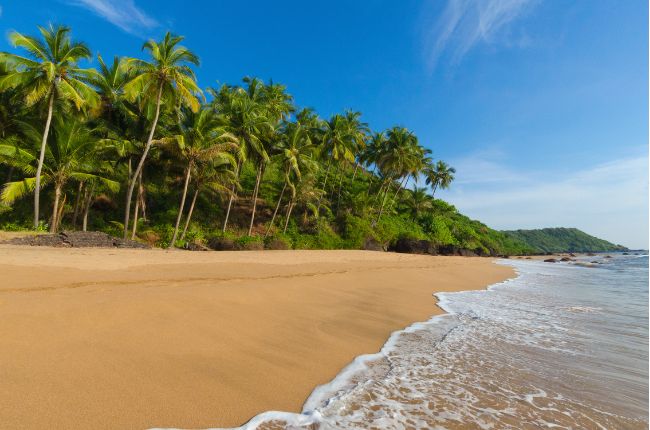 After embracing the bustle of the city and exploring India's vast history, a trip to Goa is a must for solo travellers looking to relax and unwind. This sun-soaked state offers a mesmerising blend of Indian and Portuguese cultures. Think sun, sea, sand and seafood. Goa is also one of the safest places in India for solo travellers too.
Begin your solo trip to India
With its impressive culture, vast landscapes and bustling neighbourhoods, it's easy to see why India attracts free spirits and independent minded travellers. If you're looking to embrace all that India has to offer as a solo traveller, undoubtedly one of the best ways to do so is with a specialist solo tour.
Join our solo tours of India and enjoy an action-packed itinerary as we travel across the country. Flights, hotels and many meals are included throughout the tour. Our solo India tours are also inclusive of amazing experiences. We'll visit the Golden Triangle cities of Delhi, Agra and Jaipur; visit the Bengal Tiger in Ranthambore National Park; and marvel at the Golden Temple in Amritsar.