Cape Town may have been in the news recently for its water shortages, but this amazing, vibrant city is as far from a culinary desert as you can imagine. In fact, it's home to some of the most celebrated restaurants on the continent, making it a remarkable gastronomic as well as cultural destination during your tour of South Africa. Here are just a few of the cool places where the locals love to hang out.
La Perla
For contemporary fine dining with all the trimmings, look no further than La Perla on Sea Point Promenade. As the location suggests, La Perla offers magnificent ocean views, plus superb service from waiters in white uniforms and some of the most delicious food in South Africa – we particularly recommend you try the grilled calamari and baby beef.
Bacon on Bree
For something completely different, take in one of the hippest venues in Cape Town – celebrated chef Richard Bosman's homage to the humble bacon sandwich. But these are no ordinary bacon sarnies: Bosman selects the finest meats and sandwiches them between layers of his special sourdough bread, with condiments on hand including his own bacon mayonnaise, ketchup and macadamia nut butter. Downstairs, there's a chill-out lounge, garden and art gallery, populated by some of the city's trendiest people. Check out the restaurant here.
The Indian Chapter
From the hipsterish to the homely: this family-run restaurant is renowned for its warm and welcoming atmosphere and authentic Indian cuisine. Owner Prim Reddy is a well-known local advocate for great food, and you'll often find him on hand to share a laugh and a chat with curry lovers from near and afar.  Check out some of the restaurant's reviews here.
Kyoto Garden Sushi
When you feel like turning Japanese, Kyoto Garden is Cape Town's must-see sushi venue. Renowned for the freshness of its seafood and the knife skills of its sushi chefs, it offers some of the best Nippon cuisine you're likely to find outside Japan. The locals swear by the grilled mushroom side dish as well as the sushi, but the menu is varied and stimulating, with something for everyone.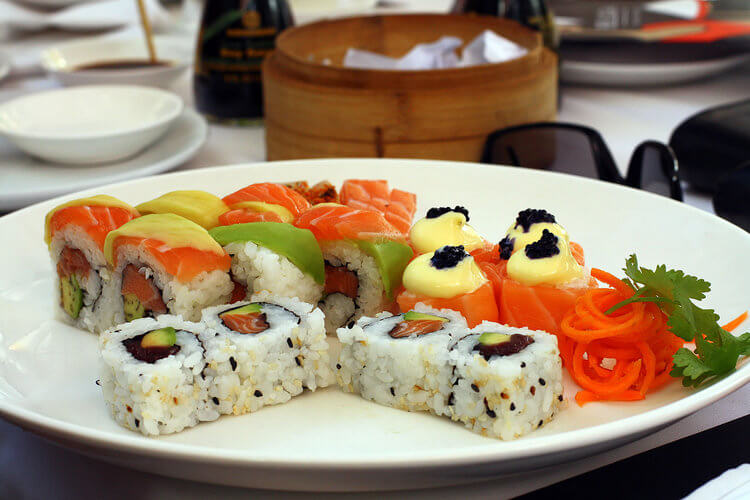 Spinach King
Never thought you'd find a restaurant that's all about spinach? Think again. Popeye's dream diner offers everything from delicious muffins and bread to pizzas with spinach bases and refreshing spinach juice. And since it's situated in the vibrant township of Khayelitsha, you'll have a cultural excursion to remember.
Marco's African Place
But we're forgetting ourselves here: we've talked about Indian and Japanese food, bacon butties and spinach pizza, but what about Africa's own cuisine? Well, there's no shortage of great African restaurants in Cape Town, but the best of the breed is probably Marco's African Place in Bo-Kaap. Expect hearty local dishes like umleqwa chicken and oxtail curry plus smoked carpaccio of exotic meats including ostrich, impala, springbok and kudu. If you're feeling adventurous, you could go for the boiled sheep's head "smiley" – as Marco puts it, "If I didn't serve these every night, I'd lose my local clientele". Those locals also love the live music, which usually consists of hot afro-jazz ­– we know you will too.
Pomegranate
Leave the hustle and bustle of the city centre and townships and it's a mere 25 minutes to the tranquil Vergenoegd Wine Estate. Set in a magnificent historical manor, Pomegranate offers contemporary fine dining, showcasing fresh produce delivered with modern culinary techniques and supported by slick service.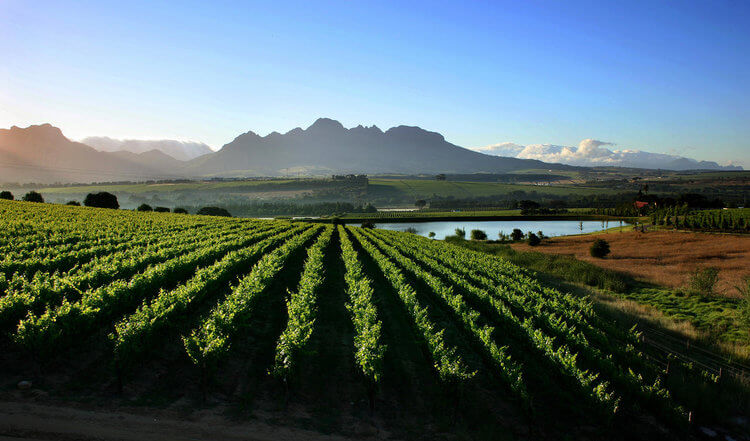 La Colombe
Finally, La Colombe is probably Cape Town's most consistently acclaimed restaurant, and has an unrivalled international reputation. Set in the exclusive Le Quartier Français Hotel in the affluent suburb of Constantia, it offers simply magnificent cuisine – you will soon understand why critics have rated La Colombe as the 73rd best restaurant in the world and TripAdvisor considers it the seventh best eatery on the entire planet.
We've probably got you salivating, but there's a great deal more to Cape Town than just great food. Here are ten things to see in Cape Town – from breath-taking Table Mountain with its commanding city panorama to desolate Robben Island, where Nelson Mandela was confined for 18 years.
To learn more about Cape Town and other dream destinations, check our Facebook page.
Images by warrenski and Dan Grinwis.