With all the other attractions Australia has to offer, chances are you've never heard of Barossa Valley. However, given its prominence in Australia's wine industry, there's also a good chance you've savoured its lovely wines. You'll find its remarkably picturesque landscape and unique culture – with a distinctive European influence and bags of character – equally appealing. In short, it's a must when you're visiting Australia. But what exactly should you aim to see and do in Barossa Valley?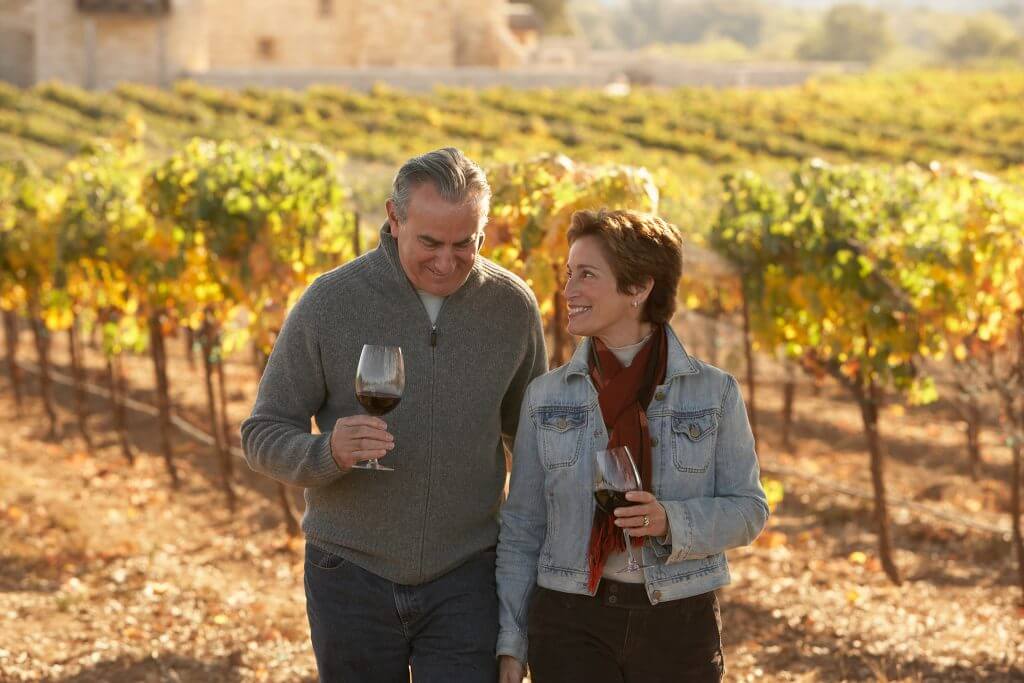 Visit some of the world's top wineries
It'll come as no surprise that a Barossa Valley wineries tour is top of our list. Well, it would be rude not to: like going to Paris and missing out the Eiffel Tower, Montmartre and the Louvre. With more than 150 wineries to see (and more importantly taste) we can guarantee you won't get bored and will significantly broaden your palate. Whilst the region produces almost every kind of wine imaginable, with lots of smaller specialist vineyards, the local speciality is a renowned Shiraz that is favoured by many of the world's top sommeliers. However, if your tastes tend towards Riesling, Cabernet Sauvignon or any other style of wine, you'll still be spoiled for choice. In short, this is a wine lover's paradise and one of the best things to do in Barossa Valley – your taste buds will think they've died and gone to heaven.
See the Barossa Sculpture Park
Blending impossibly ancient landscapes and quirky contemporary sculptures by celebrated artists, the Barossa Sculpture Park is a unique cultural experience. But whilst the art on display is quite remarkable, you may struggle to keep your eyes on it: the Sculpture Park enjoys a magnificent setting with spectacular views of the Valley's scenery via a breathtaking 180-degree panorama of the lush, verdant wineries and arable land.

Get around by bike
Australian landscapes can be fierce and intimidating, with unimaginably vast distances making travel by anything other than air almost unthinkable. In contrast, the Barossa Valley is tranquil, with its thickly carpeted, gently undulating slopes inviting a leisurely tour by bicycle or even Segway. Visit Barossa Bike Hire and you can choose from a remarkable fleet of vehicles – with mountain bikes, tandems and even electric bikes, they can offer just about anything with two wheels. Mount your steed and you're away – exploring a host of cycling trails that link the Valley's major towns, covering far more distance than you could on foot.
Take a Segway tour
If cycling sounds a mite too strenuous, you can take a Segway tour and let the technology take the strain. If you've never tried a Segway before, they can look a touch daunting, but rest assured – they're self-balancing and incredibly easy to control. After instruction by experienced guides, you'll practise turning and ascending hills before your tour starts in earnest. Zipping along in style, you'll visit a choice of locations that simply aren't accessible by road or on foot, ending up at Seppeltsfield Vineyard, where you'll learn all about its remarkable history. After your tour, you're welcome to stay on and enjoy a wine tasting or an excellent lunch, before buying a few bottles to savour at your leisure back home.
Become a ventriloquist at the Whispering Wall
The Whispering Wall at Williamstown isn't what you'd call a conventional tourist attraction – when did you ever dream of visiting a concrete reservoir? However, its unique curved shape means that it creates the kind of echoes you can't find in the natural world. Even a whisper here can be heard 100 metres away, and when you try speaking up – let's just say you'll be amazed and that the world's leading ventriloquists couldn't do any better. A local legend has it that the wall's unique attribute was discovered when some workmen expressed their opinion of their employer, only for their voices to carry over to their furious boss on the other side of the reservoir – so be careful what you say!
Enjoy the high life in a hot air balloon
For the ultimate view of the local landscape, you need to see it from the air – and there's no better way than by enjoying a leisurely balloon ride during your visit to the Barossa Valley. The region's clean air and calm skies mean you can expect a gentle journey, without any turbulence, and the photos you take will be the talk of your friends for weeks on end. You'll need to rise early to participate, but once you've seen the rising sun casting its golden glow over the gleaming green fields, you'll be extremely glad you did. Both Barossa Valley Ballooning at Seppeltsfield and Barossa Balloon Adventures at Nuriootpa offer itineraries, typically with around an hour in the air.
To learn more about Australia's most desirable destinations and attractions – please follow us on Facebook or check our blog for some fascinating travel tips.
Images courtesy of Tourism Australia