Did you know Adelaide is an Australian state capital? You'd be forgiven if you didn't, after all it is smaller and not as well-known as the likes of Sydney or Melbourne. Don't let that fool you, though, as Adelaide is an exciting city, plus an up-and-coming tourist destination on the coast of South Australia. It's one of Australia's best cities to visit, offering something for everyone, whether you're looking for culture, scenery, or simply just some Aussie sunshine. But that's just the tip of the iceberg when it comes to why you should visit Adelaide. Here are some of our favourite reasons why Adelaide needs to be on your Australia hit-list.
The golden beaches
Sydney's beaches may be more famous, but Adelaide's are equally as incredible, with stretches of sand both in the city and the wider metro area, and all easily reachable via public transport.
Try Glenelg, a popular city beach, a tram ride from the city centre; or head ten minutes out of the city to Brighton Beach for a great place to tuck in to some salt-and-pepper fish and chips (they're famous around here). Surrounded by high-end seafood restaurants, with a shoreline of golden sand and clear blue waters stretching as far as the eye can see, Henley Beach is also well worth a visit. Whichever beach you choose, watching the sun set over the ocean is absolutely a must-do during your time in Adelaide.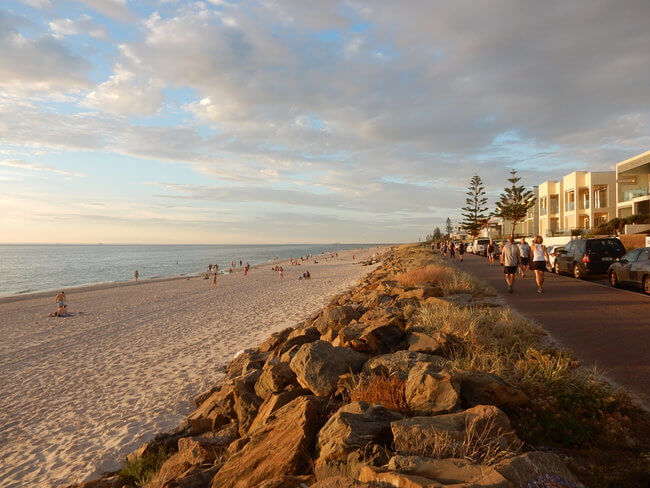 A variety of shopping experiences
Adelaide is truly a delight for shoppers, with an assortment of malls, shopping arcades, boutiques and department stores throughout the city and in the surrounding suburbs. Rundle Mall is the largest and busiest shopping hub in Adelaide, with an incredible 700 stores located in one long strip, with everything from cafes to supermarkets, department stores and independent boutiques.
For exclusive designer goods, head to King William Road, where you'll find high-quality jewellery, fashion, homewares and more, while those seeking a bargain will spend hours at the Harbour Town outlet mall, a 15-minute drive west of the city. Finally, Magill Road, a short distance from the CBD, is the place to go if you're looking to bring back something unique. Each store is independent, selling vintage clothing, locally made homewares and artworks from the thriving local arts scene.
Events and festivals galore
Adelaide has quite an events calendar, and as such there are always plenty of things to do in Adelaide. Many of Australia's biggest festivals are held here, offering everything from arts and culture to sporting championships. Adelaide is especially known for its arts festivals, including WOMADelaide, one of the nation's top outdoor festivals, the open-to-all Adelaide Fringe and the Adelaide Festival, which has been offering a mix of music, dance, theatre and visual arts for over 50 years. Established in 2002, Adelaide also hosts the Adelaide Film Festival, a leading Australian film festival.
Lovers of sport will also be spoilt for choice here as Adelaide is home to many important sporting fixtures. The World Tennis Challenge, Women's Australian Open and the Australian International 3 Day Event, Australia's premier equestrian competition, all take place here in Adelaide. And for something a little different, there's the glitzy and glamorous Cabaret Festival and the memorable Barossa Festival, which celebrates the end of the nearby Barossa region's grape harvest.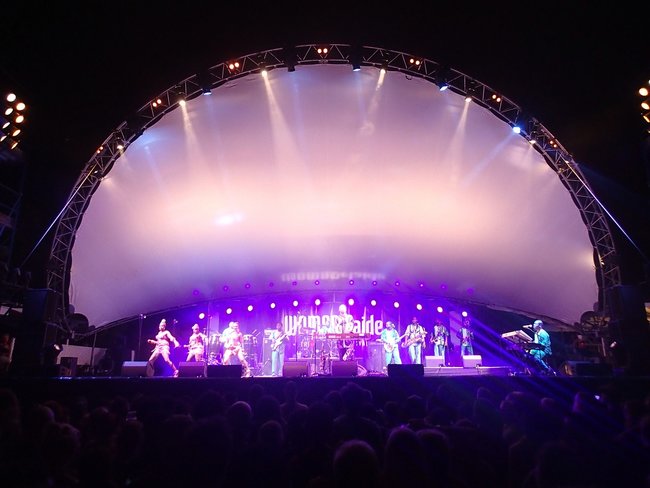 A winning combination of elegant architecture and gorgeous green spaces
A perfect blend of stunning architecture and invigorating green spaces, Adelaide is a city bursting with a unique urban charm, with the sprawling parklands making it easy to briefly escape from the hustle and bustle of the city.
Adelaide is home to several excellent examples of architecture from the Victorian era, including the Adelaide Arcade, Former Treasury Building and the Adelaide Town Hall, as well as some amazing modern architecture which complements the heritage buildings perfectly. Peaceful green spaces such as the tranquil Botanic Park and Victoria Square, punctuated with gumtrees and fountains, offer an escape to nature amongst the towers of concrete. You'll get to take in the beautiful city streets, elegant buildings and attractive parks and gardens on this tour visiting Adelaide, which includes a sightseeing tour of the city.
Glorious wine country
Adelaide is the wine capital of Australia, and one of the nine Great Wine Capitals of the World. Its surrounding countryside is home to hundreds and hundreds of rolling vineyards, their plump grapes ready to be turned into award-winning wines.
In Adelaide itself you'll find the National Wine Centre of Australia, a great place to start with learning about the region's wine. You'll find open cellars and tasting sessions throughout the city too, perfect for sampling the wines without leaving the city. If you're looking to get out into the vineyards themselves and observe the entire process, from vine to bottle, you can take a short drive out of the city to the Adelaide Hills, or perhaps visit the famous Barossa Valley. You can even visit the Barossa Valley with us on an optional excursion as part of our Australian tour, where we visit a number of wineries, including Langmeil, the world's oldest Shiraz vineyard, and the famous Seppetsfeld winery.
Images by janeb13 and via Pixabay and Les Haines and Michael Coghlan via Flickr.