Australia is a truly incredible place to visit, with stunning sites, scenery and attractions at every turn. There are so many fantastic cities dotted across this vast country, each offering something very unique. We've decided to put together a roundup of just four of the best cities in Australia which you can add to your bucket list for your next trip.
While many of Australia's famous attractions are in the outback, or far from urban centres, here you'll find out about all the attractions you can see on a holiday visiting Australia's main cities.
Sydney
Known for its world-renowned bridge, harbour and of course the opera house, Sydney is a must-see city on any trip down under. As the largest city in Australia, Sydney is certainly not short of attractions to add to your itinerary, here are just 10 of the top things to do in Sydney
For any sun worshippers or beach lovers then a trip to the famous Bondi Beach is a must, while culture lovers can keep their feet dry and visit one of Sydney's many museums, including the Museum of Australia, the Australian National Maritime Museum and the Art Gallery of New South Wales.
If sport is more your thing then why not watch some Rugby League at the home of the South Sydney Rabbitohs, catch the Sydney Swans playing Aussie Rules at the Sydney Football Stadium or check out the current Super Rugby Champions the New South Wales Waratahs in action.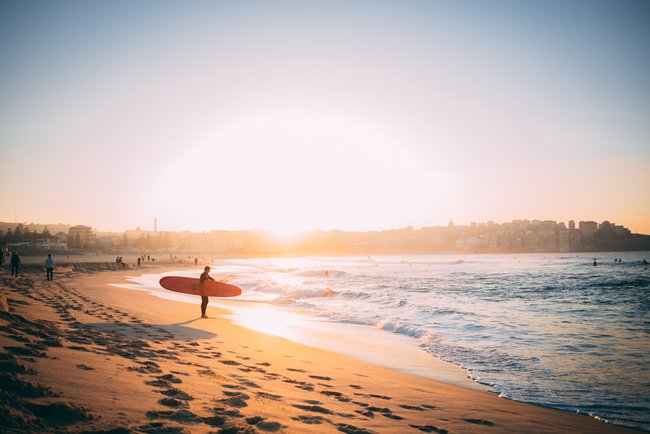 Adelaide
Also known as the Garden City, Adelaide is famous for offering a laid-back lifestyle which has unsurprisingly attracted people from all over the world. This reputation dates back a long time and has resulted in the city being very diverse. Adelaide hosts a number of international markets and cultural fairs, as well as hundreds of more traditional festivals – including the world-famous Adelaide Festival of Arts and Fringe Festival.
Adelaide is also ideally placed to make a base for a brief trip into wine country, with the famous wine growing region of the Barossa Valley just a short trip away.
If wildlife spotting is high on your list then Adelaide is ideal for getting a glimpse of the flora and fauna which live in Australia's fascinating natural habitats. Kangaroo Island is only 80 kilometres from Adelaide and offers a unique opportunity to see these incredible marsupials right up close.
Melbourne
Trendy Melbourne is one of the best cities to visit in Australia if you're the sort of tourist who doesn't like to be sat still. While it doesn't boast a harbour surrounded by restaurants like Sydney it does have lots of quaint laneways, fashionable bars, and world-class restaurants dotted all over the city.
You're sure to have worked up an appetite if you've spent the day taking in Melbourne's fabulously preserved Victorian architecture – visit Captain Cook's Cottage, Victoria Markets, Federation Square, the Melbourne Cricket Ground and Rod Laver Arena. You can also visit the suburbs of the city and their beaches, take in some sport in the city (the heartland of Aussie Rules Football), and even head out on a coastal drive along the internationally renowned Great Ocean Road.
Melbourne is another city which offers the chance to see wildlife right up close. Head to nearby Phillip Island to see the home of the world's largest colony of Fairy Penguins. Take a look at our guide for first timers in Melbourne, to make sure you see as much as possible in one of the best cities in Australia.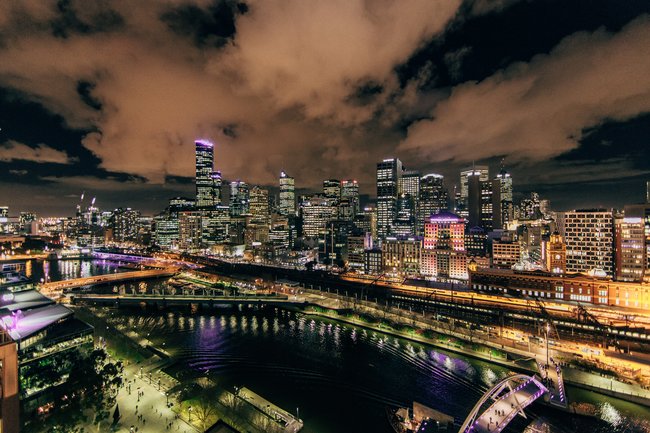 Cairns
Finishing up our list is Cairns, a former mining town which grew to become the regional capital of Northern Queensland. It's no surprise that it is one of the most popular cities in Australia due to acting as a fantastic base to explore incredible nearby sights – including some of the country's most famous ones.
You can't visit Cairns without exploring the Great Barrier Reef, one of the world's seven natural wonders. The colourful marine life and breathtakingly beautiful coral will be a sight that you'll never forget. The reef offers the chance to try plenty of adventurous activities from scuba diving, joining a marine biologist for a guided snorkel safari and even taking a scenic helicopter ride over the reef.
Other places to visit include Kuranda, a picturesque market town accessible by a scenic railway trip. Known as 'The village in the rainforest', Kuranda is where you can explore daily markets, the butterfly sanctuary and the Koala Gardens. Also nearby is Daintree Rainforest where the oldest rainforest in the world meets the reef at the World Heritage-listed Cape Tribulation.
Images by Tim McCartney, Alex King and Holger Link via Unsplash.