When you're in the process of planning a holiday to Australia, there are lots of things to think about. After all, you are going half way around the world. Something you may have overlooked, however, is the weather. Being in the southern hemisphere, the seasons in Australia are the opposite to ours here in the UK, and so while we are in the middle of winter, it will be the summer months in Australia.
What's more, as Australia is such a large country, it's likely you'll experience a variety in climates and temperatures, especially if you are embarking on a complete tour of Australia. Take a look at our guide to the seasons in Australia below and the weather you can expect during your visit to the country.
Summer: December to February
December, January and February are Australia's summer months; if you're planning to visit at this time, you can expect to hit the peak season for sunshine and heat. Depending on where you are in Australia, the temperature can vary massively.
Sydney: The average summer temperature in Sydney is around 26°C, and it can also be relatively humid here at this time of year, with an average humidity of 65 percent. It's the best time of year to swim in the sea at Sydney's famous beaches, with water temperatures averaging 22°C.
Cairns and Queensland: Set in a tropical region, Cairns enjoys hot, humid summers, with temperatures typically ranging from 23-31°C. This is also the beginning of the area's wet season, with humid days and stormy nights. Much of the annual rainfall takes place during these summer months. This time of year may also be prone to tropical cyclones, which normally occur between November and May.
Alice Springs: The climate of Australia's Red Centre is one of extremes, with a semi-arid climate. This area is extremely dry during summer, with average temperatures ranging between 20°C and 35°C.
Melbourne and Victoria: Melbourne has a reputation for its changeable weather, though during the summer you can often enjoy a pleasant temperate climate. Temperatures average around 25°C, while this is one of the lowest times of year for rainfall.
Adelaide: Adelaide enjoys warm, dry summers, with it being the driest of all of Australia's capital cities. It enjoys a warm temperature throughout the summer, with an average maximum temperature of 29°C.
Perth: Perth regularly experiences hot and dry summers, with more sunny days annually than any other Australian city. Temperatures here reach the heights of 31°C in February, although a sea breeze which carries across the area, known as the 'Fremantle Doctor', helps to take away some of the heat.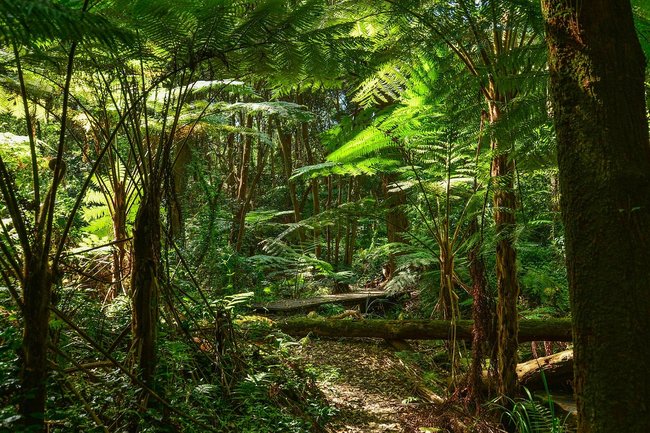 Autumn: March to May
Temperatures begin to cool down during these months, though they still vary widely across the various regions. On the whole, autumn in Australia is a lot warmer than the UK's.
Sydney: This is the mildest time of year in Sydney, with the humidity dropping and the crisp air making this a perfect time for walks along the coast. Average temperatures tend to be between a pleasant 14°C and 22°C.
Cairns and Queensland: The rainy season continues into the autumn in this north-eastern region, starting to subside slightly in April, with south-easterly winds beginning to pick up at this time of year. It also remains warm and humid, with temperatures averaging between 21°C and 29°C.
Alice Springs: Falling between the extremes of summer and winter, autumn is one of the best times of year to visit Alice Springs. Warm days and cool nights make it perfect for seeing Ayers Rock both in the bright sunshine and as the sun sets, with temperatures normally between 12 and 27°C.
Melbourne and Victoria: Morning fog is common over Melbourne during the autumn months, although this often clears for a pleasant and fine sunny day, with a temperature between 10°C and 20°C. During the end of the season, light winds may start to bring these temperatures down.
Adelaide: Adelaide still enjoys very little rainfall this time of year, as well as pleasant temperatures of 12°C and 22°C.
Perth: The climate in Perth becomes more moderate at this time of year, compared to its hot dry summers. Sunny days with temperatures of 13°C and 26°C give way to pleasant evenings, where the temperatures rarely drop below 10°C. It can be slightly more humid at this time of year, with occasional rain showers.
Winter: June to August
The coldest time of year, the temperatures during the winter months in Australia are still relatively mild compared to what we are used to here in the UK. Depending on where you are based, winter in Australia can vary widely.
Sydney: Average temperatures in Sydney drop to between 8°C and 17°C, with July being the cold month, when the average temperatures are around 13°C. Winter is also the wettest time of Sydney, with an average of 132mm of rainfall in June.
Cairns and Queensland: Winter is peak tourist season in Queensland, thanks to the low rainfall and pleasant temperatures at this time of year. Temperatures average between 17°C and 26°C, with humidity much lower than usual.
Alice Springs: The Red Centre's arid climate means that this part of Australia experiences some of the coldest temperatures. July is the coldest month, with temperatures dropping to between 4°C and 20°C. At night, the temperatures can often drop to below zero, with thick layers of frost resembling snow forming on the ground.
Melbourne and Victoria: This time of year is cold and cloudy, though rarely has a lot of rainfall; average temperatures range from 6°C to 14°C. Frost will often up overnight, and in the north-east of Victoria, you'll even sometimes see snowfall.
Adelaide: Adelaide has a similar climate to Melbourne during the winter months; temperatures range from 8°C-16°C. During the coldest months, frosts form on the nearby Adelaide Hills. Although Adelaide is the driest of Australia's capitals, this is the city's wettest time of year, with 80mm of rain falling in June.
Perth: Winters in Perth are cool, though not freezing, with temperatures between 8°C and 19°C typically. Perth often experiences wet winters, with occasional storms, which feature downpours of rain and sometimes thunder.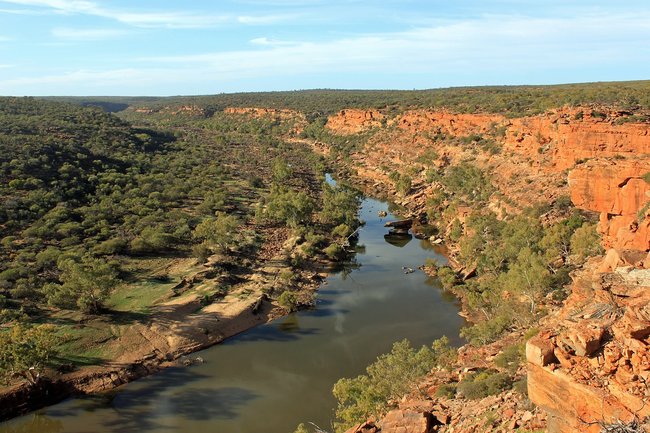 Spring: September to November
Like the autumn, spring in Australia enjoys a pleasant and moderate climate, making it another wonderful time of year to experience Australia.
Sydney: The temperatures begin to rise in Sydney during the spring, though you won't need to endure the humidity that can come during the summer. Average temperatures range from 11°C to 23°C.
Cairns and Queensland: Temperatures average between 20°C and 29°C here in the spring, with the humidity beginning to rise as the rainy season approaches here in Queensland. If your main reason to visit Australia is to experience the Great Barrier Reef, this is the perfect time to come as the reef comes alive with the annual coral spawning.
Alice Springs: Spring in Alice Springs rapidly leaves behind the winter, with temperatures ranging from anywhere between 13°C and 30°C. This dramatic rise in temperature also brings with it cool evenings and spectacular storms of thunder and lightning.
Melbourne: The most variable of Melbourne's famously ever-changing seasons, the weather here can quickly change from calm and sunny to cold and windy. Average temperatures are between 9°C and 19°C, though the breeze can make the air feel cooler. Be prepared for rainfall as October is the wettest month of the year with ten rainy days on average.
Adelaide: The weather picks up in Adelaide during the spring to a pleasant 11-22°C, although be prepared in the evenings as the temperatures can drop quickly. The low rainfall also continues into these autumn months.
Perth: Spring is also a dry time of year over in Perth, with spring days typically being warm and sunny. Temperatures average between 11°C and 23°C.
What to pack
With the weather varying so drastically across Australia and through the seasons, it's important to pack well and make sure you are well-prepared for your Australian adventure and the weather it may bring. Take a look at our list of suitcase essentials when visiting Australia to ensure you have everything you need for your trip.
Images by Ted Bryan Yu via Unsplash and Patty Jansen and Barni1 via Pixabay.