After a busy day exploring Sydney, a relaxing evening complete with a cool beverage is a wonderful way to wind down. But how would you like to relax in a fabulous Australian bar, promising glamourous themes, authentic cocktails and spectacular views, all in the heart of Australia's most popular city?
Well, when heading on an escorted group tour of Australia you'll have plenty of opportunities to do exactly that. We've put together a list of some of the top bars in Sydney so that you'll know exactly where to go.
The best bar for decor: The Glenmore
Sitting on top of a listed heritage building, The Glenmore offers original features combined with a modern twist. The stunning property boasts three different designs across three separate floors; the ground floor cocktail bar has an authentic feel to it, maintaining a lot of its traditional décor since it was originally built in 1880. The middle floor is a combination of grand dining rooms, luxurious leather sofas, golden candle sticks and a display of wonderful modern-art. Aimed for an intimate setting the middle floor is a fantastic place to drink. However, the roof top is the main attraction of the Glenmore. Boasting spectacular 180° views across Sydney harbour, the rooftop offers an 'all year round' setting for you to relax and unwind with a delectable beverage in your hand.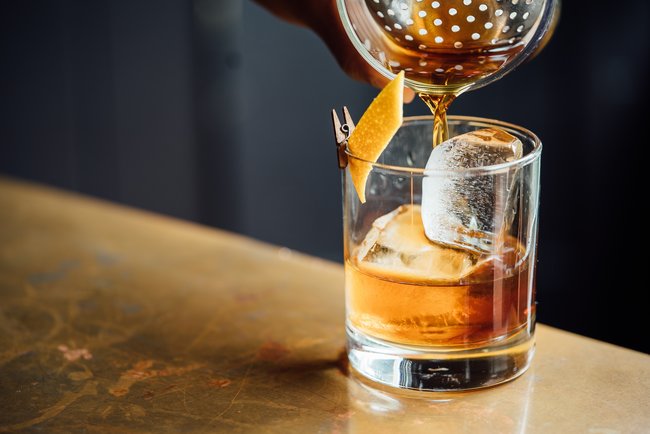 The best bar for Whiskey: The Baxter Inn
The Baxter Inn is a candle-lit, wood-infused basement bar with thick, warming carpet, jazz and blues, fantastic toilet acoustics (each toilet has its own PA system) and glorious amounts of whiskey. As you as you enter this popular tavern you are met by an outrageously inviting bar, displaying hundreds of whiskey bottles, side by side. Whiskey really is the focus of this bar, serving over 360 different types, which can be perfectly combined as a cocktail or straight up in a snifter. Drinks are around $8 at the Baxter Inn, which won't break the bank! However, with the exciting setting, and wide range of whiskey delights, The Baxter Inn will prove to be worth every penny.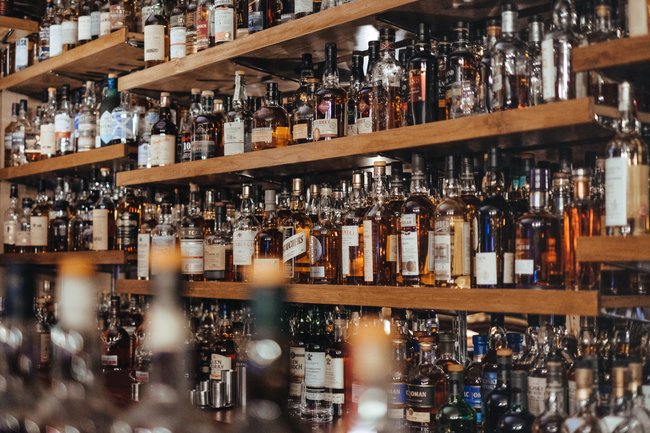 The best bar for Rum: The Lobo Plantation
The Lobo Plantation has handpicked over 250 rums, proving to be one of the most unique rum collections throughout Australia. The collection includes internationally (and locally) sourced rums, and contains some of the oldest, dating back to 1930. The Lobo Plantation took around 24 months to complete however it now showcases the evolution of rum over the past 90 years. This trendy bar in Sydney is a vibrant, quasi-Cuban, softly-lit, rum haven, promoting fantastic service, a fun atmosphere, and an array of delightfully unique tipples.
The best bar for nostalgia: Palmer & Co.
Palmer & Co is all about the prohibition era. Providing a sepia-style tone to exposed brick, period light fittings, vaulted ceilings, arches, bare walls and a tiled floor, this bar will transport you right back to the 1920s. The idea behind the venue is to create a prohibition cocktail bar that is hidden away from the hustle and bustle of the city above the ground, and no attention to detail has been spared. With waitresses dressed as 1920s flapper girls, displays of caged fur, sepia photographs and several stuffed animals, Palmer & Co is a nostalgic cocktail bar that provides a very unique atmosphere.
We've selected just four of the best bars in Sydney but we can guarantee you that there are many many more. Sydney nightlife doesn't stop there, why not also visit the best restaurants in Sydney with stunning views and enjoy some excellent food whilst looking out across the bustling city. If exploring the cool bars in Sydney isn't quite for you then just check out the top 10 things to do in Sydney as there really is something on offer for everyone.
Images by Adam Wilson, rawpixel and Adam Jaime via Unsplash.