4 attractions to explore in amazing Adelaide

4 attractions to explore in amazing Adelaide
Adelaide is just one of the many amazing towns and cities visited by Distant Journeys tours of Australia, and, like elsewhere in Australia, there is always something to see and do. Here are 4 great ideas of how you can enjoy your time in Adelaide and the surrounding area, with many of these attractions visited on Distant Journeys optional tours and excursions.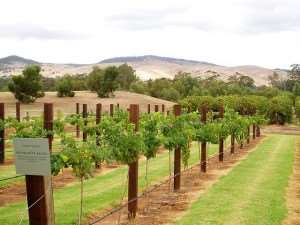 Barossa Valley
One of Australia's leading regions, the Barossa Valley is a must-visit for all wine lovers, and is an optional excursion that you can take with Distant Journeys. Just 60km to the north-east of Adelaide, during your visit you'll have the chance to sample some of Australia's greatest wines, such as the world-famous Barossa Shiraz, and gain expert insights into the wine-making processes that have taken place in the many years that the Valley has been established as a top wine-making region.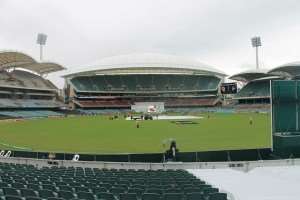 Adelaide Oval
An ideal place to visit for all sports fans, visitors can get a behind-the-scenes look at one of Australia's most popular sports, cricket, and the Oval itself, one of Australia's largest sports venues. The Oval offers its very own guided tours, featuring a visit to the Bradman Collection, celebrating one of the world's greatest cricketers Sir Donald Bradman, with exclusive cricketing photographs and memorabilia from his own private collection.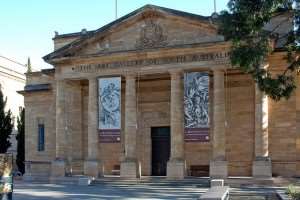 North Terrace
Perfect for those who want to indulge in and find out more about Australian culture, art and history, North Terrace is the place to head to for 3 of the city's great institutions: Adelaide's Botanic Gardens, the Art Gallery of South Australia and the South Australian Museum. There is also plenty more to see as you walk along the terrace, with something always happening on one of Adelaide's most well-loved boulevards.
Kangaroo Island
Another optional excursion you can take with Distant Journeys, Kangaroo Island is situated around 70 miles south-east of Adelaide, and is a delight for all who wish to get up close to Australia's diverse array of wildlife. Set amongst untouched natural scenery, kangaroos roam freely in various parts of the island and there are a number of stunning sites where you can meet the island's friendly animals. The Kangaroo Island Penguin Centre allows you to meet cute, cuddly penguins amongst other wildlife, and at Seal Bay, you'll have the chance to walk among one of Australia's largest sea lion colonies.
Images: Amanda Slater, Mertie, Rexness, Nicolo Bonazzi (available under Creative Commons)