Alongside the whole wealth of experiences and things to do, another reason why several people flock down under is to explore its unique natural habitats and take in its incredible natural landscapes. Much of the nature and wildlife in Australia cannot be seen anywhere else, which makes it a must-visit for lovers of the natural world.
If you're a nature lover, take a look at just a few of the best places to visit in Australia for nature below. We think they're simply unmissable, and if you'd like to visit them all, you can with our unforgettable tour of Australia for nature lovers.
Great Barrier Reef
Recognised as perhaps the world's greatest underwater landscape, the Great Barrier Reef offers an immense and colourful kingdom beneath its blue waters. Visit the islands in the Great Barrier Reef where you can choose to see the reef in a variety of ways, from swimming and snorkelling to simply spectating from a glass-bottomed boat. Whatever way you choose, you'll be able to see the reef's incredible beauty, diversity and liveliness. Brightly coloured coral, frolicking fish and an array of marine species await.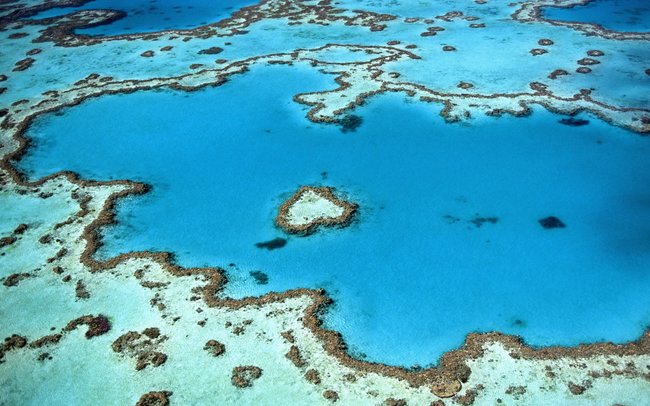 Red Centre
In a stark contrast to the Great Barrier Reef is the arid desert environment of the Red Centre at the heart of Australia. What makes the outback and the Red Centre so special is that the area is so unspoilt and untouched by civilisation, with the town of Alice Springs being the only place around for hundreds of miles. The striking red and orange desert landscapes include Uluru, or Ayers Rock, the spectacular monolith where the sunsets and sunrises are simply legendary.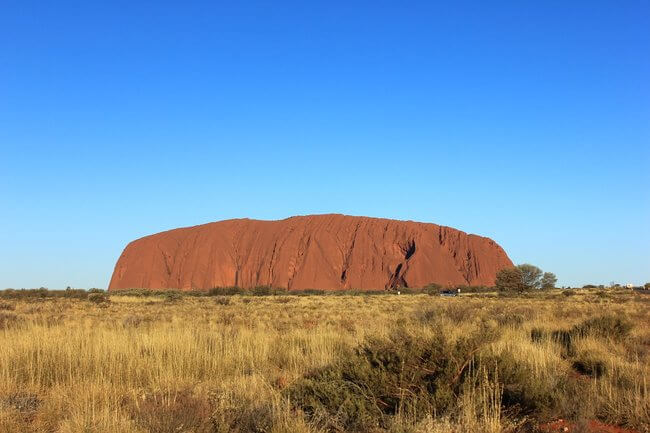 Daintree Rainforest
On the coast of Tropical Queensland you'll find the Daintree Rainforest, the oldest rainforest in the world and a lush green paradise, home to countless unique Australian animals and plants. After you've admired the lush tree canopies, ancient ferns and sweeping vines, you can also spot a whole host of Australian wildlife from saltwater crocodiles to wild pigs.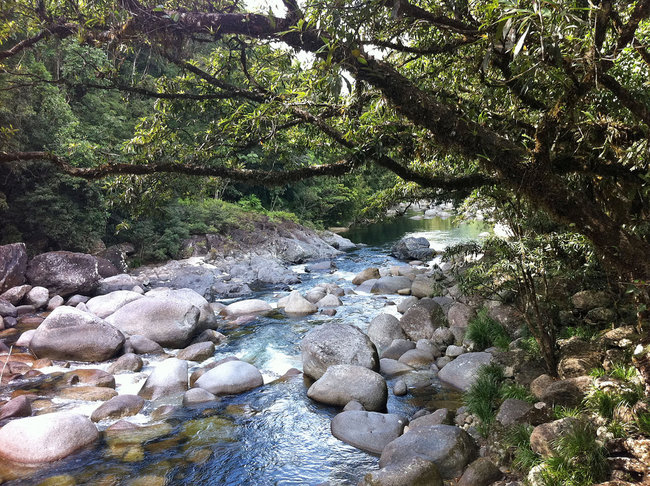 The Blue Mountains
Just a short distance from Sydney, Australia's signature bushland is perhaps best seen at the Blue Mountains National Park, a World Heritage Site. For stunning natural landscapes and panoramas you'll never forget, this is the place to go, with majestic mountains, eucalyptus forests and deep gorges offering up some amazing vistas. Among some of the Blue Mountains' most famous landmarks are the Three Sisters, a striking rock formation, and the towering Wentworth Falls waterfall.
Corroboree Billabong
Perhaps the least known of the five destinations mentioned here, but by no means any less stunning, the Corroboree Billabong is a vast area of wetlands in Australia, 60 miles from Darwin on the edge of the Mary River National Park. Wildlife lovers will not be disappointed as these wetlands are rich in diverse species, thanks to the variety of habitats this environment offers. This area is especially notable for its rare birds, which include sea eagles, terns, cormorants, kingfishers, egrets and rainbow bee-eaters.
Images by Yanguang Lan via Unsplash, IK's World Trip via Flickr and skazi and Gerralt van Soest via Pixabay.