When heading to New Zealand you can guarantee that you'll feast your eyes upon sights like never before. With such beautiful landscapes at every turn you won't be short of stops to make on a trip to this fantastic destination. There is a great deal of difference between the North and South islands in New Zealand, both offering up such unique sites and experiences. For stunning landscapes however, you really can't beat the South. So why not take a look below at some of the top sights to explore on South Island, New Zealand?
Milford Sound
Undoubtedly a top sight on the South Island and a highlight of any trip to New Zealand is Milford Sound. Stunningly beautiful and showing off the country's wild side in incredible fashion, this natural wonder will not disappoint. With vivid blue skies above you and deep blue waters before you, it's difficult not to feel at one with nature on your visit. Looking down the sound and following the waters to the Tasman Sea makes it easy to forget you're at the only fiord in the South that's accessible by road. The fact it is, is surely a blessing though, since far fewer people would see this stunning scene which remains unspoiled.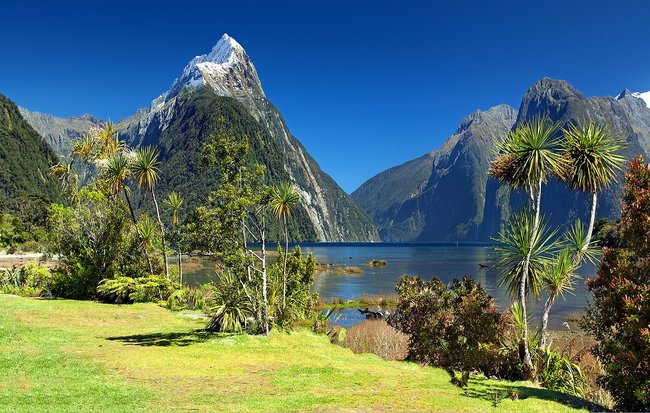 Christchurch
When planning your New Zealand South Island itinerary, Christchurch certainly needs to be included. Whether you find yourself strolling on the sands of New Brighton or Sumner beaches, travelling through the Port hills to take in the incredible scenes surrounding the port town of Lyttelton (which sits inside an inactive volcano) or in the city centre enjoying the greenery of Hagley Park, no sight will disappoint.
Franz Josef Glacier
There's a reason this glacier is world famous – and that's because it's simply incredible. A visit to the face of Franz Josef takes you back in time to the ice age, and it's easy to imagine pre-historic creatures surviving here millions of years ago. If you don't fancy the hike to get to the glacier you can always take a helicopter tour or scenic flight, which provides yet more opportunities to see amazing and incredible scenes as you look over the nearby Tasman Sea.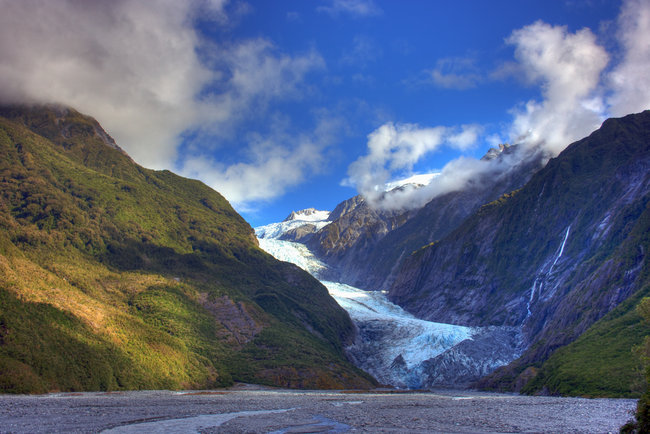 Queenstown
Queenstown is a popular place to visit on New Zealand's South Island, for Kiwis and tourists alike – and for good reason. The town offers hundreds of amazing vistas but also a wealth of activities ranging from thrill-seeking boat rides to tastings on the Queenstown wine trail. There's plenty to entertain for the more active of visitors and also hundreds of fine restaurants, bars, eateries and breweries to give the town a lively and friendly atmosphere. Sitting outside eating al fresco on the Lake Wakatipu waterfront is something all visitors to New Zealand should make sure to experience at least once.
These spots are just some of vastly differing sights and landscapes offered by the South Island which can all be explored on an escorted holiday to New Zealand. It isn't just about scenery – the warm and welcoming nature of South Islanders means you'll find a friendly greeting and great service wherever you go. But of course, the scenery is still the star of the show!
Images by Michelle Maria and Julius Silver via Pixabay and Anthony Cramp via Flickr.
Save