Australia's Great Barrier Reef is often one of those places talked about as somewhere you should definitely visit at least once in your lifetime, but why visit the Great Barrier Reef? Whether it's the amazing sights of the blue waters and colourful coral or an unforgettable marine adventure you're after, there are plenty of reasons to visit the Great Barrier Reef.
Dazzling and diverse marine life
Home to the world's largest coral reef system, the Great Barrier Reef has an incredibly diverse array of marine life living beneath its waters. Almost a thousand islands and several thousand coral reefs make up the vastness of the Reef, and these are a beautiful backdrop to the amazing sea creatures you'll come across.
There are several Great Barrier Reef tours being operated across the reef, which will give you the chance to discover the Great Barrier Reef in a day and see the finest marine life it has to offer. During your tour, you'll be able to see everything from bright clownfish to graceful sea turtles, humpback dolphins and enormous whales. It makes the Great Barrier Reef perhaps the finest marine ecosystem in the world. Forget aquariums – these fascinating creatures are best seen in their natural habitat.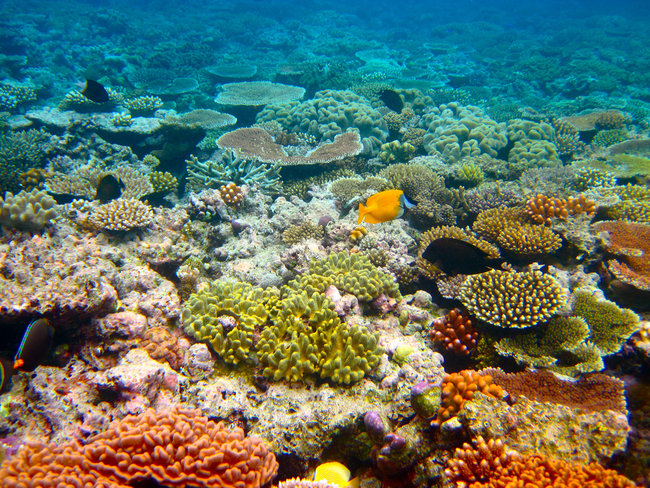 Swimming, snorkelling and activities galore
If you're looking to make the most of Australia's glorious sunshine, there is no better place for outdoor activities than the Great Barrier Reef. Great Barrier Reef activities include swimming in the clear, warm waters, and snorkelling and scuba diving, where you can get up close to the lively fish and coral habitat.
Even if water sports aren't your thing, there are plenty of great things you can try where you'll be able to take in the spectacular sights along the way. Enjoy beach and coastal walks on the several pretty islands, or perhaps take a boat ride to explore more of the reef and its island scenery. The best way to see the Great Barrier Reef on a larger scale has to be a helicopter ride, where you can see endlessly stretching blue waters and clusters of paradise islands.
It's one of the Seven Wonders of the World
If your travel bucket list is empty, the Seven Wonders of the World is a good place to start, with one of them being the Great Barrier Reef. When you visit the Great Barrier Reef, it's easy to see how and why it earned this title.
Its sheer vastness means it's an underwater kingdom of its very own, covering over 133,000 square miles, 3000 types of reef, over 2000 different marine species and around 900 islands. The Great Barrier Reef is so enormous it can even be seen from space!
Recognised not only as a Wonder of the World, the Great Barrier Reef is also a UNESCO World Heritage Site, due to its importance in the worldwide ecosystem. These are perhaps the highest accolades any place in the world can receive, and definitely a reason why the Great Barrier Reef should be on your travel wish-list.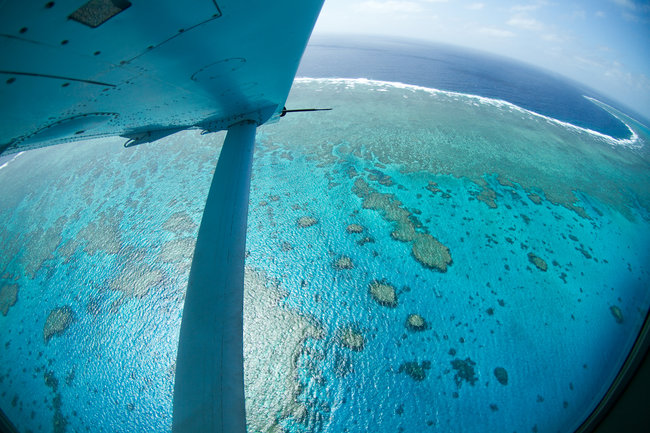 The Great Barrier Reef is definitely one of the reasons to visit Australia and hopefully we've persuaded you that it's a must-have fixture on any Australian itinerary. Don't miss out on this once-in-a-lifetime adventure to the world's great marine landscape.
Images by gjhamley , Kyle Taylor and Tchamy via Flickr.