Christchurch is a must-stop destination on a tour of New Zealand. The largest city in the South Island, it's home to nearly 400,000 people – and it's remarkably vibrant and varied. While many people choose to stay over and spread out their visit, its also small enough that you can see its highlights in a single day. Here are the things you shouldn't miss out on when visiting Christchurch.
Take a historic tram tour
Buy a day ticket for the beautifully restored Christchurch tramway and you can see the city centre in style – hopping on and off whenever you please. But this isn't just a great way to travel if you love historic transport – it's also an excellent way to get to many of the other attractions on our list. And if you need advice on what to do next, your friendly and well-informed driver will be only too happy to help.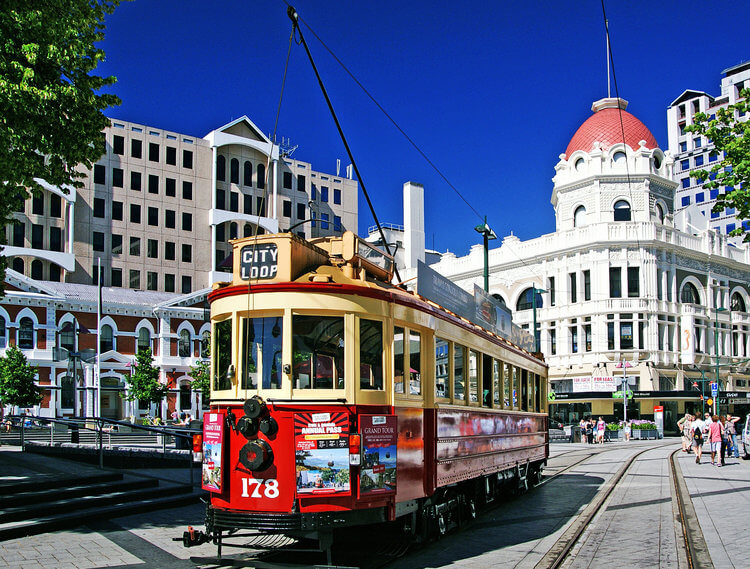 See the Cardboard Cathedral
No, you didn't misread – when Christchurch's Anglican church was wrecked by the 2011 earthquakes, a temporary replacement was built from cardboard tubes. Rising nearly 80 feet, it's a truly astonishing structure and is a cornerstone of cultural life in Christchurch.
Enjoy the Canterbury Museum
In contrast, the superb Canterbury Museum largely escaped the ravages of the earthquake. It's both fascinating and free, with absorbing galleries dedicated to Māori culture, natural history, Antarctic explorers and the early years of the city itself. In fact, it's so interesting that you may struggle to tear yourself away!
Go green at the Christchurch Botanic Gardens
Right behind the Museum, you'll find the magnificent Botanic Gardens, boasting many plants and shrubs distinctive to New Zealand. Make sure you see the rose garden, which feels like it was stolen from a picture-perfect English country house and magically transported to the other side of the world. We can't think of anywhere better in Christchurch to take a romantic photo à deux that you will treasure forever.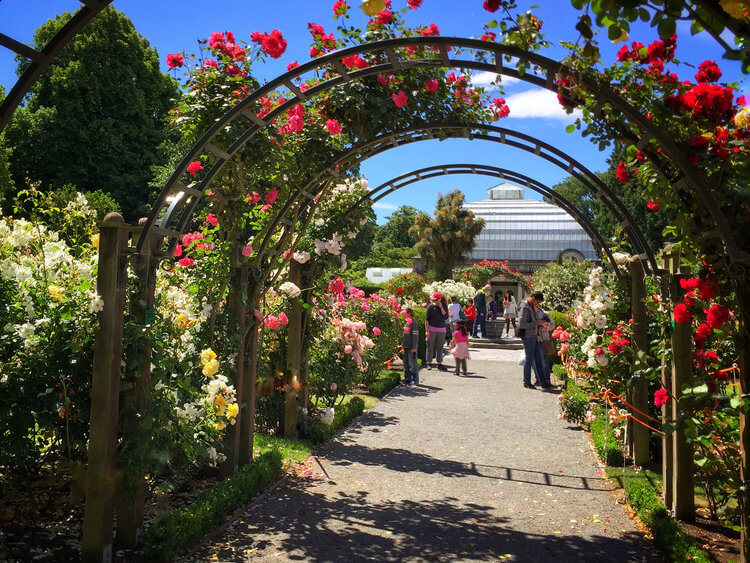 Enjoy some retail therapy at Ballantynes
There's no shortage of great shopping in Christchurch, but the biggest, brightest and most exclusive department store has to be Ballantynes. You'll discover all the most desirable designer brands in an elegant setting, with silky-smooth service to match. Your credit card is bound to get a good workout, and you're almost certain to return home with some exciting and unique gifts and keepsakes. 
Take a bird's eye view on the Gondola
Want a different perspective on Christchurch? Take the Gondola cable car and marvel at the uninterrupted cityscape as birds wheel and glide far below you. Your breathtaking panorama will take in the Canterbury Plains, the Southern Alps and the dramatic hills of Banks Peninsula. Your memories will last a lifetime.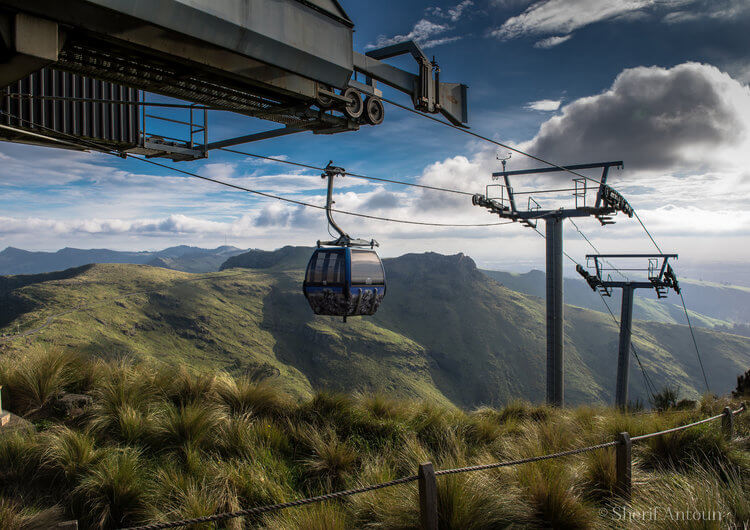 Have a unique tram dinner
We've come full circle here, as we're back to the tramway – but with a difference. The unique restaurant tram is the perfect way to round off your itinerary. Travelling in air-conditioned colonial comfort, you will enjoy fine food and wines whilst traversing the city's streets at a leisurely pace. Offhand, we can't think of anything else like it, anywhere. Dinner tours operate almost all year round, but be sure to book ahead – this is one attraction locals love as much as visitors.
Looking for more things to do in Christchurch? You can be sure we're here to help. Because when you travel thousands of miles to New Zealand, you can be certain we'll go the extra mile to ensure you have a great time.
Images by Sherif Antoun, Bernard Spragg and Allan Henderson via Flickr.