What makes Rotorua so remarkable? Well, the dramatic landscape – sometimes dusted with snow and ice to add the finishing touch – certainly helps. There's also no shortage of things to see and do, and we highly recommend you take a mountain bike trail amid glistening lakes and lush, verdant forests. But what makes Rotorua unique is its Māori culture – and there's no better way to explore it than via a traditional dining experience.
Dinner at Tamaki Māori Village
Tamaki Māori Village is the ultimate Kiwi cultural destination and the country's most awarded tourist attraction. Your evening experience will begin when you are collected from your hotel by your host and escorted to the beautifully preserved village, set amid a 200-year-old native Tawa forest.
Following an ancient ceremony of welcome (the "powhiri"), you will be able to immerse yourself in all aspects of Māori life. Depending on your interests, you can begin training as a fierce Māori warrior, learn the poi dance (involving swinging weights in complex geometric patterns to create a stunning visual spectacle) or try your hand at the world-famous haka – the Māori war dance. You can also enjoy demonstrations of traditional Māori handicrafts, including weaving, woodcarving and of course facial tattooing.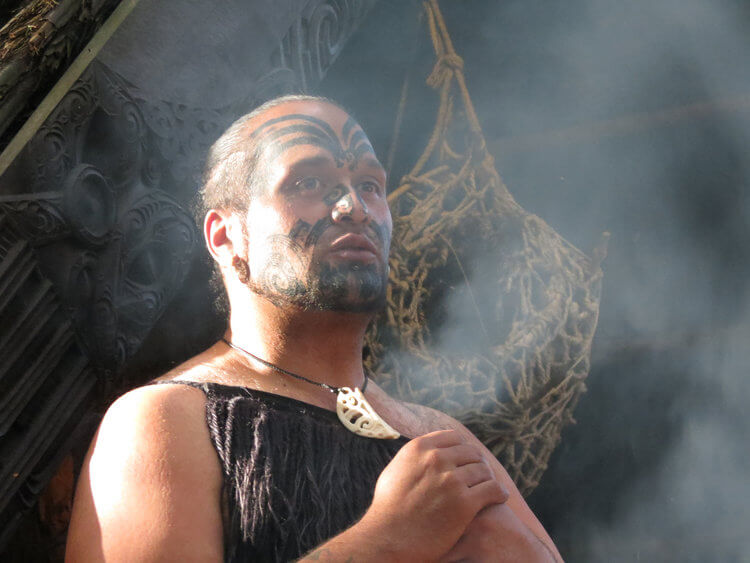 However, the highpoint of your three-and-a-half hour experience will be dinner itself, served in the wharenui (meeting house). Whilst song and dance performers enthral you, you will be served a Māori hangi buffet, cooked beneath the ground on hot stones – an absorbing spectacle that delivers delicious slow-cooked meat and vegetables.
Following a closing ceremony, you will be escorted back to your accommodation, full of tales about the ancient Māori rituals, customs and protocols you have discovered.
Te Puia Māori Cultural Tour and Steambox Lunch
Just five minutes from central Rotorua, the New Zealand Māori Arts and Crafts Institute and Te Whakarewarewa Thermal Valley at Te Puia are a world apart. You'll know you've arrived somewhere truly special when you are greeted by a dozen monumental Māori carvings – and this will be just the beginning of your adventure.
During a two-and-a-half-hour guided tour, you can view stunning Māori art, try your hand at flax weaving with expert guidance, listen to legends and ancient wisdom and explore Māori customs via interactive galleries in the Te Whare Tapere meeting house. There's even a specially lit nocturnal enclosure, the Kiwi House, where you can catch a rare glimpse of New Zealand's majestic national bird.
As you stroll past magnificent geothermal springs and hot mud pools, you will know it is nearly time for lunch. Taking your place on a terrace with breathtaking views of the 100-foot Pohutu Geyser, you will enjoy a delicious lunch cooked by the Geyser's thermal energy before one of the most remarkable experiences of your life – the Geyser's daily eruption. It's the perfect climax to your Te Puia Māori Cultural Tour and a moment you will want to capture forever.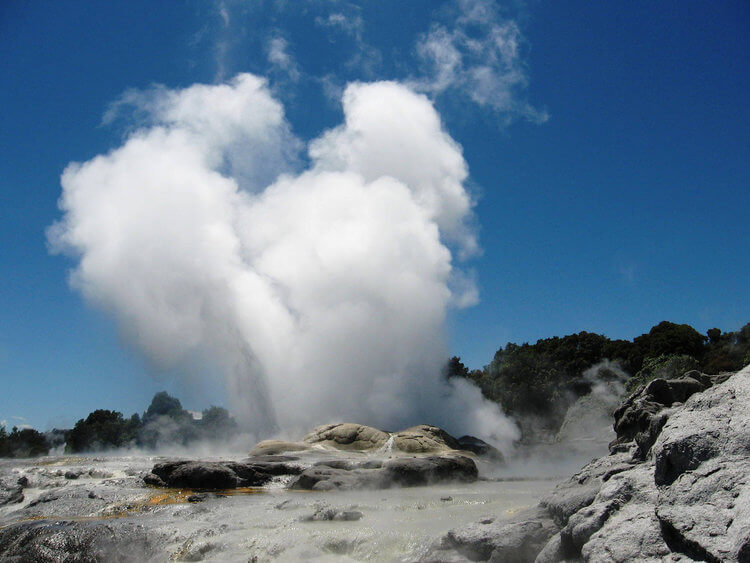 There's so much to see and do when you're visiting Rotorua. Take it from the experts in Australia and New Zealand – this is one experience you can't afford to miss when you go Down Under.
To learn more about New Zealand and other dream destinations, check our Facebook page.
Images by Robert Linsdell ,Tony Hisgett and JSilver via Flickr.