South Africa is an amazing cultural experience. The sights, the sounds, the smells – and the tastes – will stay with you forever. Our flexible escorted tours of South Africa can take you to cosmopolitan Cape Town, the lush and verdant Garden Route and lively Durban plus many more destinations. Here's what you should eat along the way.
Biltong
Dry-curing meat was a favourite pastime of indigenous South African tribes long before Westerners set foot in the country. Today, biltong (thinly-sliced, air-dried meat) and droëwors (air-dried sausage) are the favourite South African snack, delivering a high hit of protein with minimal fat. You can even enjoy biltong of exotic bush meat, including ostrich and wild boar.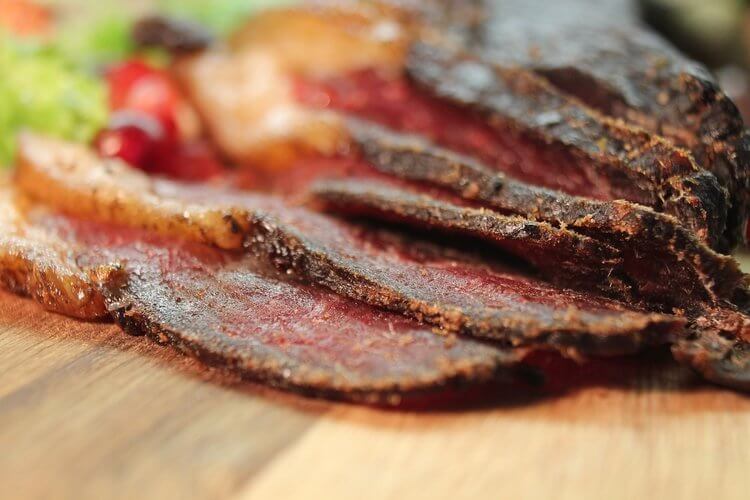 Amagwinya (vetkoek)
When South Africans want a filling snack on the go, vetkoek is top of the menu. These deep-fried dough dumplings can be eaten with butter, with mince or with curry. Whichever you choose, one thing is for sure: you'll eat them with gusto.
Bunny chow
Once native to Durban, bunny chow is now a popular street food across the country. It's as simple as it is delicious: take a hollowed-out loaf of bread and add a few generous ladles of hot, spicy curry. This was the dish that sustained Durban's immigrant Indians, and it's now a firm favourite across South Africa.
Salomie
Another Indian-derived dish, salomie consists of curry housed in a buttery, flaky roti bread. It's the slightly less rustic cousin of bunny chow, and is perfect when you're hungry without being completely ravenous.
Braai/shisa nyama
'Shisa nyama' means 'burn the meat' in Zulu, and Africans seem to have a passion for charred meat. Braais started life in the Johannesburg townships, with butchers setting up weekend barbecues in front of their shops; today, whole communities stage weekend get-togethers to bond over good food. Beef, pork, lamb, sausages… you name it, they'll char it and you'll love it.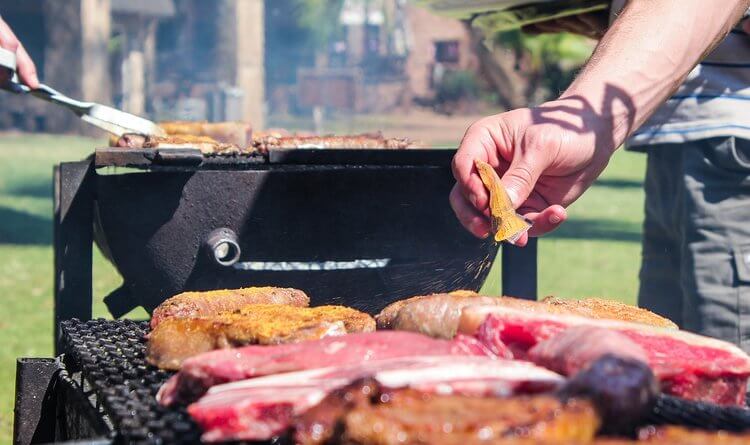 Bobotie
Thought to have been introduced by Asian settlers, bobotie is the national dish of South Africa and can be found on many restaurant menus. Mince is simmered with curry powder, herbs and dried fruit, then topped with milk and egg yolk and gratinated. The results, as nearly as one can describe them, resemble a cross between a curry and a lasagne – simply delicious.
Smiley
If you thought only Arabs ate sheep's head, think again. Whilst this deboned dish may not be the most attractive meal, it's incredibly tasty. Start with the juicy meat of the cheeks and don't be afraid to use your hands and get messy – that's what the locals do.
Melktert
Moving on to pudding, no South African meal is complete without a serving of melktert. This cake, available in many bakeries and restaurants, is as simple as it is delightful: a pastry case filled with milk, eggs and sugar and liberally dusted with cinnamon.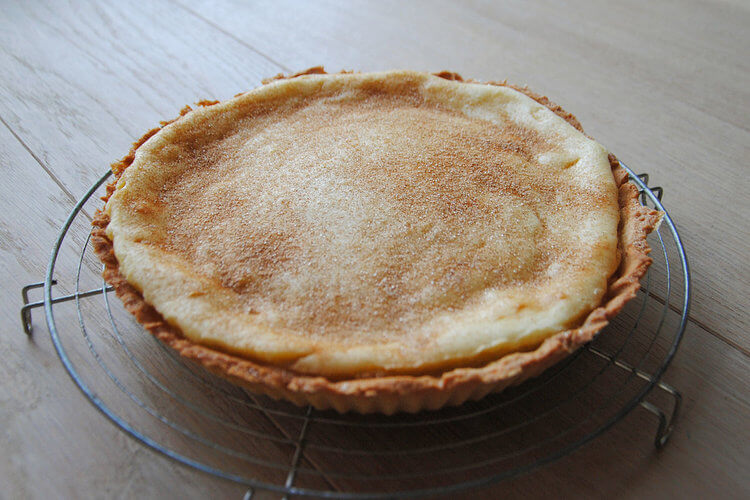 Malva pudding
If you prefer something hot and filling to finish, let us introduce you to South Africa's answer to sticky toffee pudding. This baked sponge pudding is filled with apricot jam and topped with a hot cream sauce, and is traditionally served after Sunday lunch.
Amarula Don Pedro
Want something alcoholic to wash down your street meal? Try this lovely cocktail, which blends ice cream with a cream liqueur made from the local fruit marula. You'll find it's a staple of every self-respecting bar and can even buy a bottle of Amarula liqueur to make it yourself.
Trust us to go the extra mile to introduce you to unmissable food experiences in the Cape Town V&A waterfront as well as the restaurants the locals love. Because you haven't really experienced South Africa until you've tasted it.
Images by Dimi Talen via Wikicommons, davyart and Albany Colley via Pixabay and South African Tourism via Flickr.