Melbourne is a destination full of international chefs providing authentic Australian dishes alongside some of the best European delicacies. For culinary travellers Melbourne offers one of the most unique dining experiences in the world. If you are visiting Melbourne for the first time, make sure to visit some fabulous restaurants and experience the unforgettable culinary delights that this city has to offer. Take a look below for our top recommendations on where to eat in Melbourne.
Attica
Ben Shewry is the New-Zealand born chef at this authentic restaurant where his 55-seat paradise is a favourite amongst food lovers all over the world. Not only is this trendy spot considered a top restaurant in Melbourne, Attica was voted the Best Restaurant in Australasia for 2017 as well as taking the No.32 spot on 'The World's 50 Best Restaurants' list.
Drawing inspiration from his childhood, Ben combines traditional cooking styles with modern ingredients to deliver a culinary fusion like no other. His signature dish includes a Virginia Rose potato, peeled, dressed, and steamed in the earth in which it was grown, an improvisation of the traditional Maori cooking method hangi. And of course, there is Ben's favoured Salted Red Kangaroo and Bunya Bunya and Pukeko's Egg to experience also.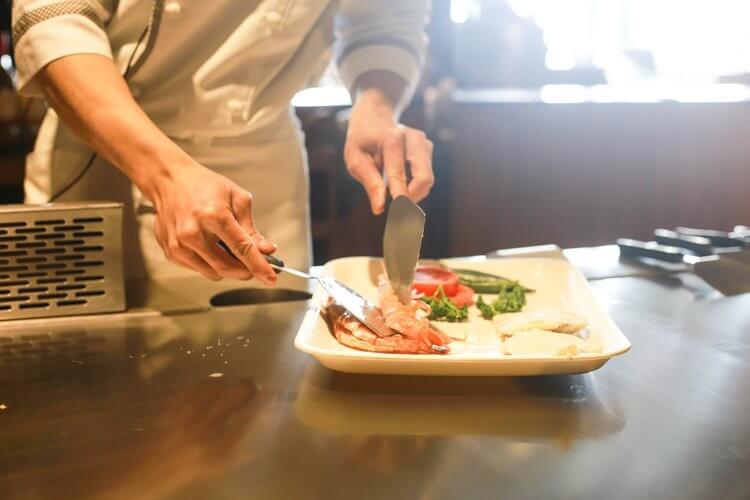 MoVida
Barcelona born Chef Frank Camorra is celebrated for producing the best Spanish restaurant in Melbourne and is responsible for causing Melbourne's fixation with European dishes. Starting out as a small tapas bar in Melbourne, MoVida fast became an in-demand place to dine and is now an empire of several outstanding culinary restaurants, bars, shops and cook books. MoVida is an internationally acclaimed brand and delivers a modern twist to traditional Spanish cuisine.
The MoVida menus disburse an array of authentic flavours at incredibly decent prices. You can expect to taste tapas such as Hand-filleted Cantabrian Artisan Anchovy on Crouton with Smoked Tomato Sorbet and Fried Zucchini Flower Filled with Spanner Crab for between $4.00-$9.00 per dish. Main meals on the menu include Air-dried Wagyu with Poached Organic Egg and Truffle Foam and Charcoal Grilled King Prawns with Padron Peppers and Piquillo Sauce for around $20.00-$40.00 depending on the dish.
Coda
Coda is the pinnacle of internationally inspired restaurants, serving traditional Australian dishes alongside unique European delights. Although offering a minimalistic restaurant, the artistic displays are enticingly rugged and provide a busy yet cosy atmosphere. The restaurant is an award-winning establishment receiving One Hat in the Age Good Food Guide's 'Hat Awards' and Sommelier of The Year for head chef Travis Howe.
Coda delivers an array of balanced flavours incorporating influences from Asia, France, Vietnam and, of course, Australia. Innovation and freshness are the focus points of Coda's menus delivering dishes such as Grilled Massaman Lamb Cutlets with Fragrant Pickles, Roasted Yellow Duck Curry and Steak Tartare with Quail Egg, Mustard Cress, and Caper Melba Toast.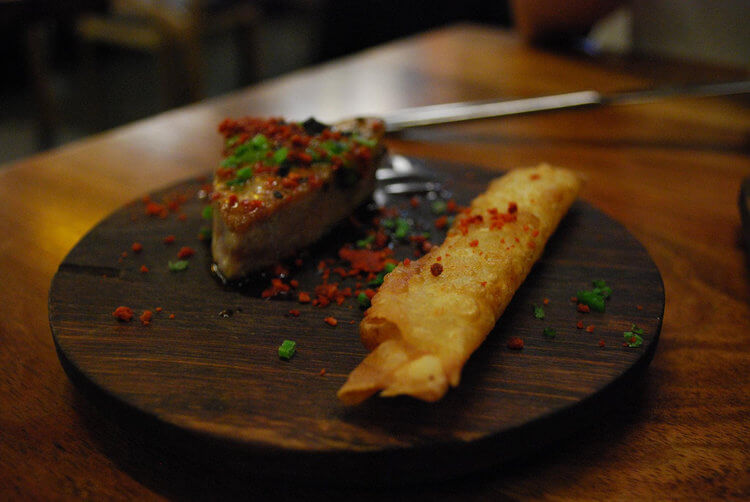 Melbourne offers an exquisite dining experience for food-lovers and gourmet enthusiasts alike. We've mentioned just three of the best restaurants in Melbourne, but with this Australia itinerary you'll have plenty of time to discover many more and sample foods that you will never forget.
Images by Alpha via Flickr, Davide Cantelli via Unsplash and Pexels via Pixabay.