Australia – the only country that's also a continent – isn't just one of the most amazing, magical and otherworldly places on earth. It's also a top foodie destination that can offer gastronomes some unique experiences. So when you're enjoying an unforgettable tour of Australia, here's what you should be eating – and where.
Champagne breakfast in a balloon
Hot air ballooning is a popular pastime for tourists in Australia, and there are numerous places where you can take to the skies. In fact, you can choose from the Hunter and Barossa Valleys, Sydney, Alice Springs, Byron Bay, the Gold Coast, Melbourne, Canberra, Cairns and more. Depending on your location, you could find yourself viewing the Great Barrier Reef, Daintree Rainforest, Sydney Opera House or rugged red rocks as you savour your champagne and breakfast.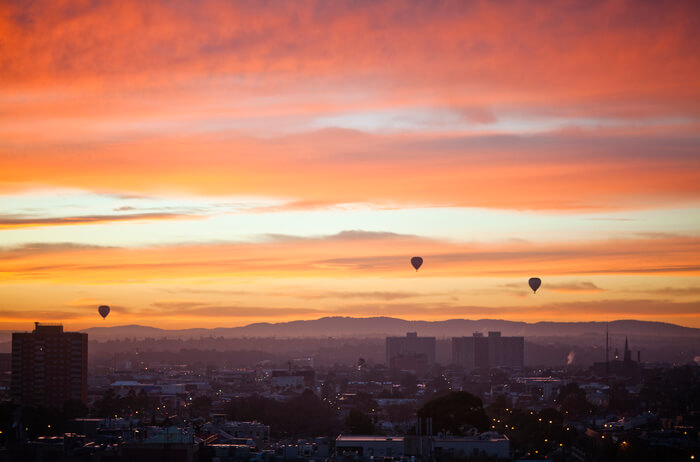 Sounds of Silence dinner at Ayers Rock
Uluru, also known as Ayers Rock, is a huge sandstone rock formation in the southern part of the Northern Territory in Central Australia. Deeply sacred to the local Aboriginal people, it sits amid a myriad of waterholes, springs and caves adorned with ancient paintings. This UNESCO World Heritage Site, and its Martian-like red rock setting, is best experienced via a Sounds of Silence dinner: a four-hour extravaganza commencing with canapés and chilled sparkling wine served on a viewing platform overlooking the Uluru-Kata Tjuta National Park. As dusk sweeps in, the drone of a didgeridoo will bid you to your table, where a bush tucker-inspired feast, including crocodile, kangaroo, barramundi and quandong (a native peach), washed down with fine wines and beers, awaits you. As you devour this delicious repast, an expert guide will talk you through the constellations in the dark skies above.
Dine in a colonial tramcar
The Colonial Tramcar Restaurant in Melbourne is a luxurious burgundy restaurant on wheels – and a unique dining experience. These historic tramcars have been painstakingly refurbished to combine period features with every modern comfort, including air-conditioning and stabilisers to ensure a comfortable ride. As you cruise the streets of Melbourne and its suburbs, you can savour a magnificent three or five-course menu, accompanied by the finest Australian wines. Unsurprisingly, this is one of Australia's most popular culinary attractions, so be sure to book well in advance!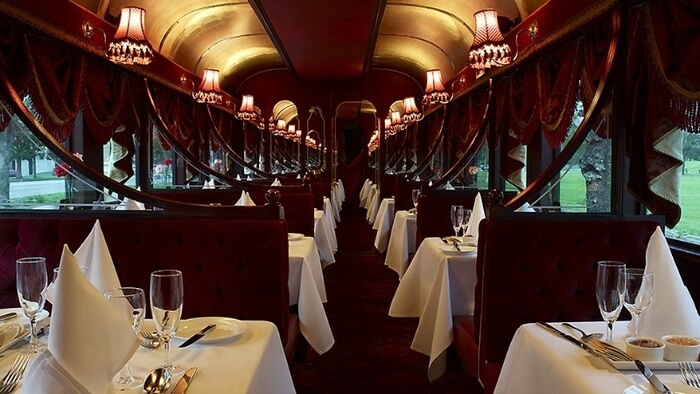 Breakfast with koalas
A number of Australia's zoos and wildlife sanctuaries offer the chance to enjoy breakfast alongside cute koalas. Opt for WILD LIFE Sydney Zoo and you can enjoy English-style muffins, hash browns, bacon and eggs, whilst Crocodile Adventures in Queensland offers an Australian-themed meal overlooking Hartley's Lagoon. This is the place to go if you want to cuddle koalas, which is not an option in other states.
Discover the Aboriginal Dreamtime at Tjapukai
Tjapukai is one of Australia's most popular cultural centres, and there's no better way to explore Aboriginal culture than via a dinner and show package. Music and dance performances including the Didgeridoo Journey, Night Fire Dance and Fire Ceremony will bring the Dreamtime to life as you enjoy a superb buffet including plump prawns, spiced fillet steak, kangaroo burgers and the freshest tropical fruit.
See the penguins on Phillip Island
Take a helicopter to Phillip Island – an incredible experience in itself – and you'll be able to get up close and personal with penguins as they come ashore after a day frolicking in the ocean. After ample time to watch their antics, you will be taken to one of the excellent restaurants on the island, where you will enjoy world-class cuisine with world-beating views.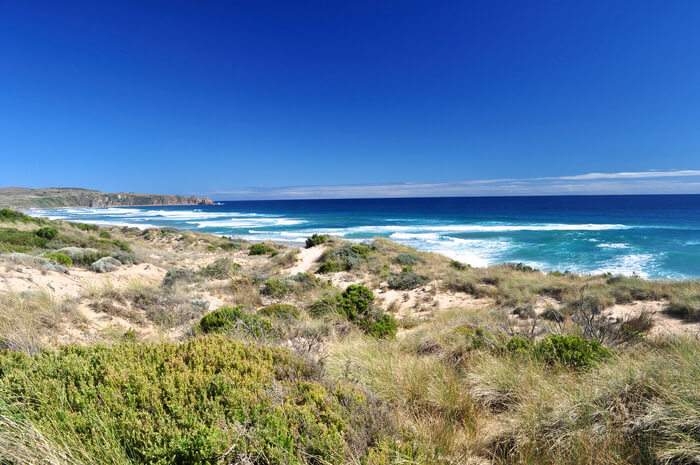 Take a tall ship cruise in Sydney Harbour
There's no better backdrop for your holiday photographs than stunning Sydney Bay, including the iconic Sydney Opera House. Boarding a superbly preserved tall ship from the 1900s, you will cruise past the Opera House and Harbour Bridge to the Mosman and Watsons Bay precincts as you enjoy an excellent buffet lunch.
This is just a small selection of the food experiences in Australia – there's simply so much to see and do in this amazing destination. If you want to learn more about Australia's most delightful dinners, simply get in touch and we'll be delighted to help.
Image by Justin Tan and Madeleine Deaton via Flickr.