Located almost in the geographic centre of Australia sits the small town of Alice Springs, with a population of only around 29,000 people. This might not be a bustling city, but you certainly won't be short of things to do here. With this fascinating town situated in the heart of Australia's Red Centre, it offers up some of the most unique and unforgettable experiences you will ever encounter. Luckily Alice Springs is a top stop on this tour of Australia and includes a Freedom day so that you can explore this true outback town at your own leisure. Take a look below for our top Alice Springs experiences…
Ayers Rock/Uluru
Perhaps one of Australia's most famous landmarks, no trip to Australia would be complete without a visit to this astounding natural wonder. Witness the splendour of the rock's ever-changing colours within its desert surroundings as the sun rises and sets, with the changing sunlight transforming the rock through a glorious spectrum. If you are wondering what to do in Uluru, make sure to take a look at all the unmissable experiences in Uluru, no matter which way you choose to enjoy this wonder, it will certainly be one that you'll never forget.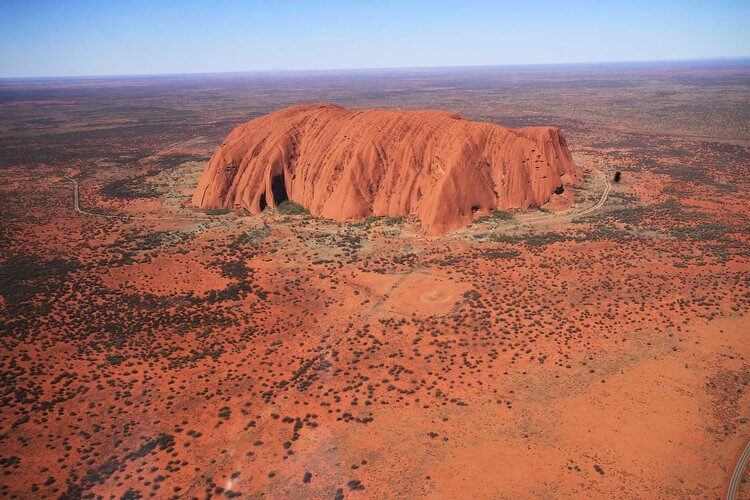 Alice Springs Reptile Centre
One of the best things to do in Alice Springs itself is to visit the fantastic Reptile Centre, which is definitely a must-do for all wildlife lovers. Get up close and personal with reptiles of all kinds, with many native to Australia, including geckos, bearded dragons, venomous snakes and even a gigantic 3.3m seawater crocodile. For those feeling brave, you can also handle some of the reptiles during the frequent demonstrations, which even include the opportunity to wear a python around your neck.
Royal Flying Doctor Service Base
One of the things that Alice Springs is most famous for is that it has one of the regional bases for the Royal Flying Doctor Service, which helps to save lives in some of the most remote parts of Australia. The town has a museum dedicated to educating people on the history of the service as well as how it works today, with the museum's displays, interactive information portals and state of the art facilities providing visitors with an excellent all-round experience. Items of particular interest include the medical equipment used from the inception of the service in the 1930s, as well as a chance to find out how the pilots were trained with a flight simulator on display.
Alice Springs Desert Park
As Alice Springs is found in the heart of the desert, it makes the perfect base from which to explore this captivating environment. So, if you are looking for what to do around Alice Springs, the Desert Park located just 2.5km out of town is the perfect addition to your itinerary. The park brings together the very best of the desert and allows you to meet the wildlife of central Australia living within their natural habitats, set amongst some truly stunning scenery. Don't miss the park's fantastic birds of prey show, where you can watch native birds such as the wedge-tailed eagle gracefully flying through the air.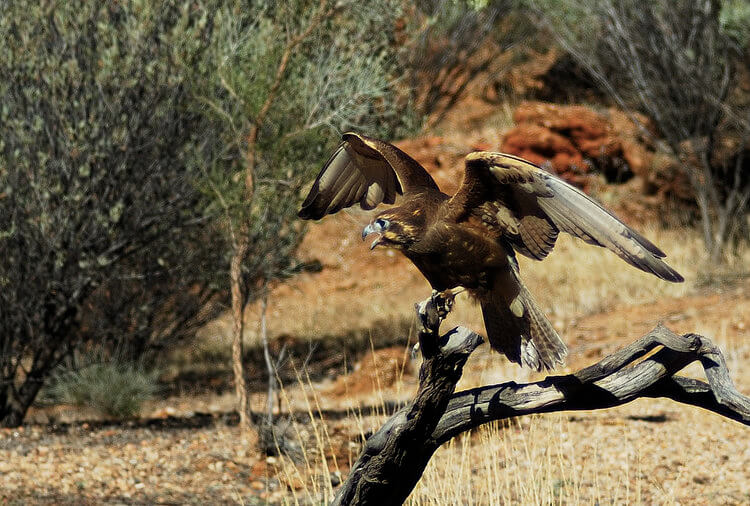 You certainly won't be short of options when looking for what to do in Alice Springs. Whether you decide to spend time exploring the authentic town itself or venture out on an exciting Uluru experience, we can guarantee you'll be seeing sights like never before.
Images by Angelo Giordano and Jacqueline Wales via Pixabay and Richard Fisher via Flickr.