Sydney is arguably the most exciting city in the Southern Hemisphere and certainly the most cosmopolitan. According to the 2011 census, more than 250 different languages are spoken here and more than a third of the population was born overseas, making Sydney a unique melting pot of different cultures and traditions. The city is as famous for its distinctive skyline – particularly the iconic Sydney Opera House – as its diversity, and the best way to drink in this unforgettable panorama is from one of the city's many rooftop bars. Here are just a few of the finest…
The Light Brigade
High above the bustling Sydney streets, the rooftop at the Light Brigade offers up spectacular views from Paddington right across to the Coathanger. This old pub has been superbly restored, with no expense spared, and the new rooftop veranda is the jewel in its crown and the perfect place to see the skyscrapers whilst enjoying a cool beer and an artisan wood-fired pizza.
Coogee Pavilion
Talking of wood-fired pizzas, Coogee Pavilion on the exclusive Northern Headland is another destination venue. The opening of its new rooftop bar has transformed the Pavilion, which also plays host to an oyster bar, juice cart, flower stall and an adult playground offering table tennis and giant Scrabble boards. In case you're concerned this is hipster central, the Pavilion attracts a wide-ranging clientele who can't get enough of its 270-degree beach views and perfectly constructed cocktails. We're confident it will become one of your favourites in the city too.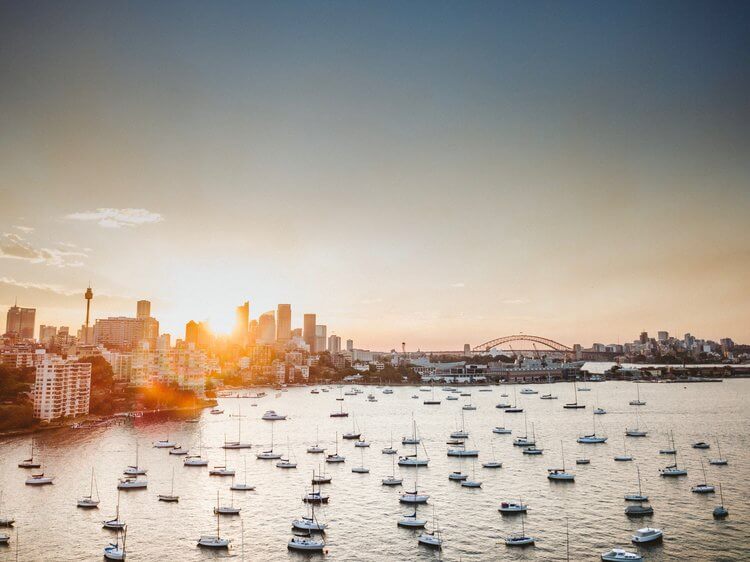 Henry Deane
The two-tiered bar at the Hotel Palisade – known to its friends as Henry Deane – boasts some of the most stunning views in the city. In fact, it's so popular that you'll need to leave your name with your host, who will let you know when there's a free spot – but once you've seen the uninterrupted views across Darling Harbour, White Bay, Goat Island and Lavender Bay you'll realise it was well worth the effort. Besides, there are worse places to kill time than the Hotel Palisade, with its plush salmon-pink lounges, slick service and excellent Australian food and cocktails.
Level Seven at the Primus Hotel
Sydney's newest rooftop bar is also its most exclusive. In the heart of the Central Business District, the Primus Hotel is the place to see and be seen, and the lofty pool deck is the hotel's crowning glory. In fact, we can't think of a better Australian experience than lounging by the pool and savouring spectacular vistas of the city whilst enjoying oysters and rosé spritzers.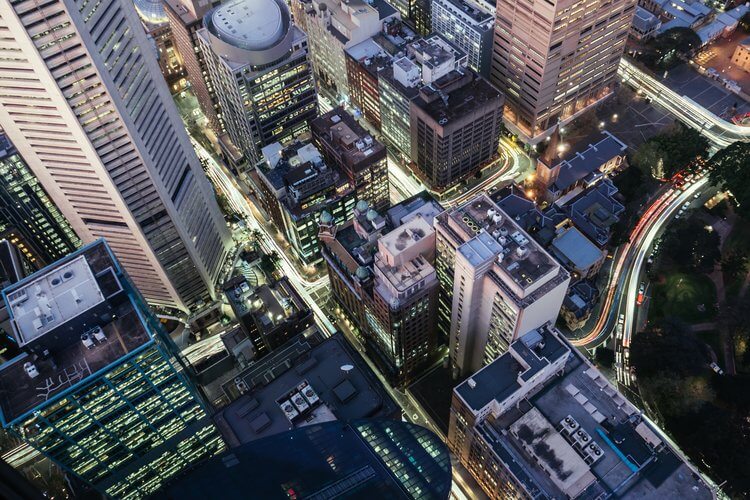 The Taphouse
If you prefer beer to wine or cocktails, make a beeline for the Taphouse. This Darlo pub may have changed hands recently, but it hasn't changed its passion for serving craft beer alongside classic Australian cuisine. The 60-or-so taps offer beers from Australia's best independent brewers, and there's no better place to sample them than on the rooftop, which has been made over with lush Australian flora to create a totally tropical experience.
Smoke
The open-air deck at Smoke may be only on the third floor, but what it lacks in height it makes up for in exclusivity and panoramic views. Atop Barangaroo House, Smoke is famous for its smooth and suave service, its comprehensive choice of cocktails, and its stunning Wagyu steak hanger – until you've experienced meltingly soft Wagyu, you haven't really experienced beef. For those who prefer seafood, the oysters are equally impressive, and your credibility among the locals will soar once you tell them you've been here.
Alternatively, if you prefer restaurants with views to rooftop bars, we can introduce you to eight of the finest. In fact, we'll bring you the very best of Australia as a whole, helping you make the most of your time in this truly remarkable country. To learn about all our latest news, please make sure you follow us on Facebook.
Images by Agathe Marty ,Seb Zurcher and Josh Withers via Unsplash.