Auckland isn't just New Zealand's largest city – it's also the most diverse, the most multicultural and the most interesting. There's so much to see and do that you'll feel spoiled for choice – but if your budget is starting to feel stretched or you simply fancy a change, here are a few cost-free ideas to take you off the beaten track. 
Walk coast to coast
Feeling energetic? Then put on your walking gear for a coast-to-coast stroll past verdant parks and the dramatic volcanic peaks of Mount Eden and One Tree Hill. You'll be rewarded with magnificent uninterrupted panoramas of the city, but if that sounds a bit too much – you can see all the highlights between One Tree Hill and the Auckland Domain.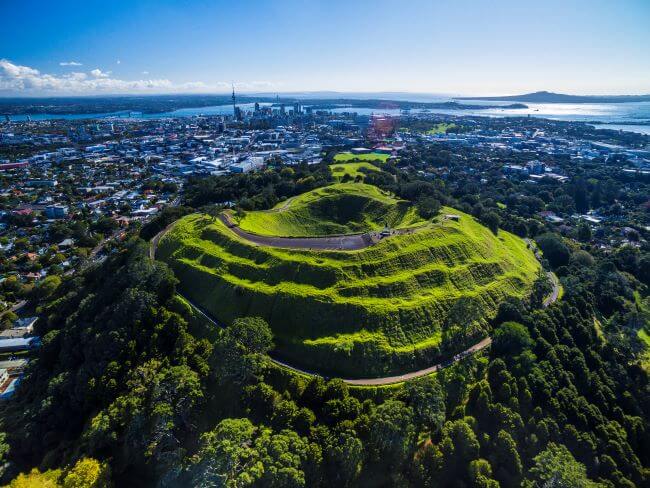 Watch a free film in Silo Park
During the summer months, the Silo Cinema shows a film outdoors every Friday and Saturday night. Even if the movie doesn't capture your imagination, you'll find this a unique cultural experience, with a lively night market and a number of food stalls offering delicious dishes.
Watch the birdies at Tawharanui
Tawrahanui Open Sanctuary is a dream destination for birdwatchers across New Zealand and beyond. Initiated in 2000, this remarkable conservation project occupies a unique habitat at the end of a peninsula and is home to countless colourful and exotic species. Little wonder, then, that it has a vital role to play in protecting rare breeds and is a centre for a few international research projects.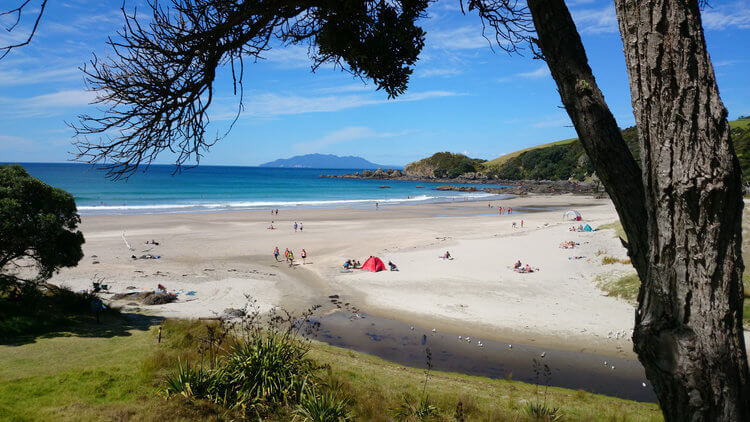 Taste the world's teas
Here's something completely different to tickle your palate – free hot and iced tea tastings at T2 on Queen Street. You'll discover plenty of new and aromatic blends and will leave with a completely new perspective on the not-so-humble breakfast beverage.
Listen to live music
Whether your taste is for rock, jazz or opera, Auckland's Council's Music in Parks initiative will have something that's right up your street. Showcasing emerging talents before they hit the big time, the programme is an important cultural catalyst for the city – and an experience to remember.
Top up your tan at Mission Bay
Mission Bay is Auckland's most popular beach – and when you've seen the magnificent scenery, you'll immediately understand why. Whether you prefer to take in the sights or take a dip in the sea, this will be a highlight of your holiday.
Feed the locals at Western Springs Park
If you can't get enough of the great outdoors (and given Auckland's pleasant climate, who could blame you?), you can explore Western Springs Park and feed the ducks, swans, geese, eels and pukeko.
Have a chuckle at a laughter class
Think we're having a laugh? We're not, but you could be. Free laughter yoga classes are one of Auckland's more unusual attractions, and they claim that smiling reduces blood pressure, relieves pain and defeats depression. Even if that's not the case, it's got to be worth a giggle.
Want to discover even more free things to do in Auckland? You're just a click away from five more bright ideas. So whilst you're enjoying an unforgettable tour of New Zealand, don't forget that sometimes the best things in life really are free.
To learn more about New Zealand and other dream destinations, check our Facebook page.
 Image by Nick Allen via Flickr.