A lot of people imagine that New Zealand is little more than a mini-Australia, forever in the shadow of its larger and more widely visited neighbour. Big mistake. New Zealand is a fascinating travel experience in its own right, with a unique atmosphere and some stunning scenery. Here's what you need to know if you're going there for the first time.
1. Start North, go South
Does it really matter which island you visit first? Well, there's no law that says you have to experience New Zealand in any particular order. But whilst North Island is undeniably attractive, its scenery pales in comparison with that of South Island, which is simply stunning – with snow-capped mountains, magnificent fiords and glistening lakes, you could easily imagine you're in Canada or Scandinavia rather than Down Under.
2. North Island is full of surprises
However, we don't want to undersell North Island – there's so much to see and do there that you'll need to plan your itinerary carefully. Make sure you visit the breathtaking Bay of Islands, which lives up to its name with 140 delightful islands set along a charming coastline featuring the towns of Paihia, Waitangi, Kerikeri and Russell.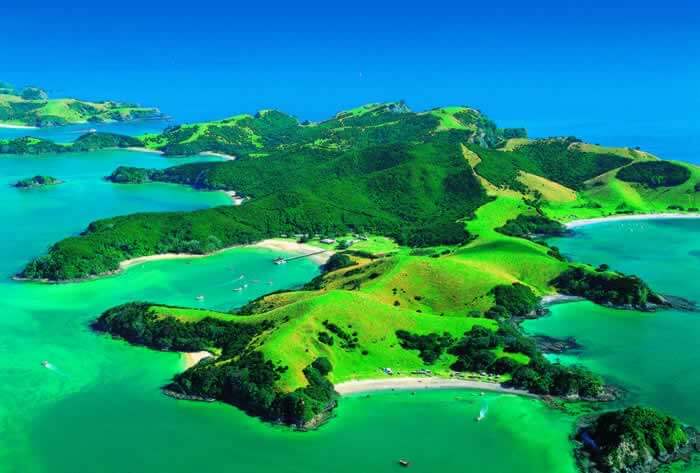 3. Watch the All Blacks give their all
Whilst you're in North Island, you should try to take in a rugby match with the All Blacks at Eden Park. It doesn't matter whether you enjoy the sport or not – this is a unique cultural experience, as New Zealanders are fanatical about their rugby and revere their national team.
4. Take to the skies in Auckland
For a different view on life, Auckland's Sky Walk is a breathtaking way to experience the panorama of New Zealand's biggest, boldest city. An astonishing 192 metres above the ground and just one metre wide, the platform allows you to see simply everything whilst learning all about the city's history. And yes, there is a sturdy safety harness – so you can breathe out now.
5. Immerse yourself in Māori culture in Rotorua
Close to the centre of North Island, Rotorua is home to the world-famous Polynesian Spa – a place to relax and unwind amid geyser fields, mud pools, fumaroles and hot springs. When you're feeling rejuvenated, make sure you visited the buried village of Te Wairoa before enjoying a Māori cultural celebration and hangi – that's a traditional dinner smoked in an earthen oven – at Tamaki Village or Te Puia.
6. Visiting Wellington is always a capital idea
Wellington is New Zealand's political and cultural capital – and because it's right on the southern tip of North Island it's the perfect place to stop off before you head south. Don't forget to take in the fascinating (and free!) national museum at Te Papa before heading downtown for an absorbing tour of the Parliament buildings.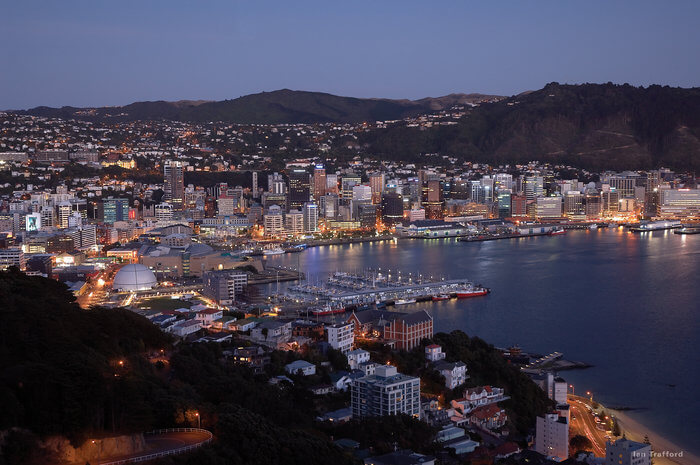 7. Enjoy the high life at Aoraki/Mt Cook
Now we're in South Island, it's time to take a bird's eye view — and the place to do that is Aoraki/Mt Cook. This is New Zealand's highest peak and commands the most remarkable views in the entire country – from tranquil farmland to turquoise seas.
8. Be the king of the castle in Dunedin
Did you know that the New World has castles too? Well, actually Australasia has just the one castle – Larnach Castle in Dunedin. What it lacks in age (it was built in 1871) it more than makes up for in grandeur – the ballroom alone is 3000 square feet whilst the tower commands magnificent views of the Otago Peninsula.
9. Marvel at Fiordland National Park
For most people, a visit to Fiordland National Park is the crowning glory of their visit to New Zealand. This UNESCO World Heritage site features some of the most stunning scenery in the Southern Hemisphere and encompasses the breathtaking Milford and Doubtful Sounds, which you can explore by boat, by air or on foot.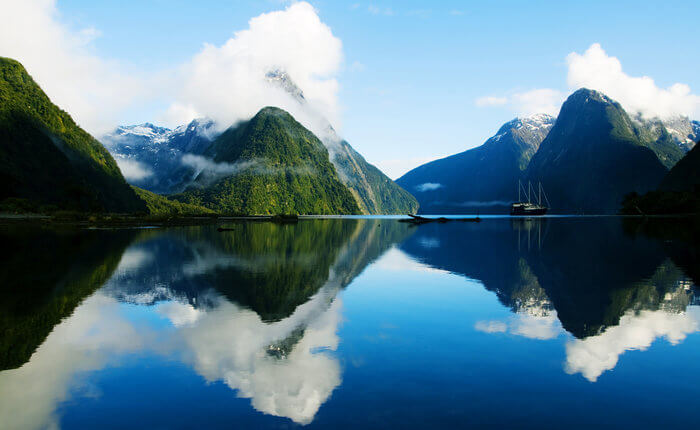 10. Get arty and get your credit card busy in Christchurch
With nearly 400,000 residents, Christchurch is New Zealand's third largest city – and it's maybe the most vibrant. Make sure you take a perfectly preserved Christchurch tram – a great way to get around the city centre – whilst enjoying your retail therapy in the diverse shops. But you'll need to factor in plenty of time, as the Christchurch Street Art Trail provides constant colourful distractions we know you'll want to savour.
Perhaps the best way to experience this constantly changing, endlessly surprising country is via our 28-day, fully escorted Very Best of New Zealand Tour. As its name suggests, this takes in all the country's greatest hits – and we're confident it will be one of the most memorable travel experiences of your life.
To learn more about New Zealand and experiences Down Under, discover more on our Facebook page.