The world's most populous country, China is home to hundreds of cities, including 65 with a population of over a million people. Each of these cities has evolved to offer its own unique atmosphere and culture. If you're wondering where to go in China, you need to visit at least a couple of cities to see their differences and immerse yourself in their explosion of sights, sounds and smells. Here are our top cities to visit in China, and if you'd like to visit them for yourself, you'll be able to discover many of them on our guided tours to China.
Beijing
China's capital city, Beijing is a fascinating city where the skyscrapers of the modern world collide with 3,000 years of tumultuous history. It's home to some of the best places to visit in China – highlights include Tiananmen Square, where Chairman Mao declared the founding of the People's Republic of China, and the Forbidden City, the world's largest palace complex, home to numerous ancient buildings and national treasures. Check out our day itinerary in Beijing to find out what else you shouldn't miss.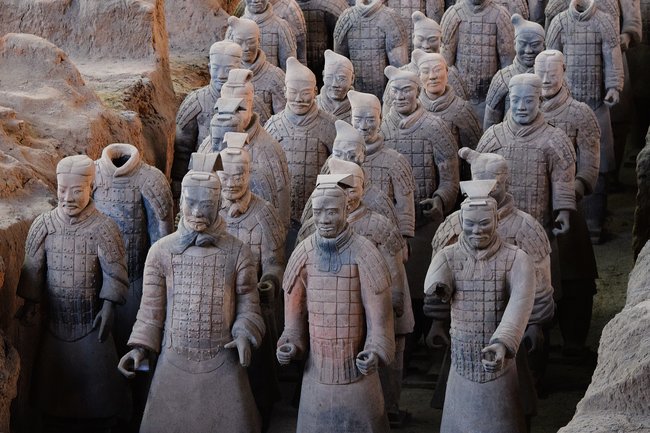 Xi'an
The end point of the Silk Road, which connected ancient civilisations for thousands of years, Xi'an has always been a melting pot of cultures and an influential city home to notable emperors, warriors, poets and more. The modern-day city roars on, but much of the ancient city, Chang'an, remains intact, and is home to a wealth of historic treasures, such as the City Walls, dating from the Ming dynasty, the Tomb of Emperor Jingdi, and the warren-like Muslim Quarter. Much of Xi'an's tourism however comes from the Army of Terracotta Warriors, one of the most famous and popular places to visit in all of China. You'll also find hundreds of pagodas and museums scattered throughout the city to discover.
Chengdu
Chengdu is one of our very top cities in China for good reason – set at the heart of the Sichuan Province, it's a city with so much to offer. Foodies will adore sampling traditional Sichuan cuisine, which has helped make Chengdu UNESCO's first ever City of Gastronomy, and visiting a teahouse to learn all about its ancient customs is also a must. Chengdu is also leading the way in the conservation of Giant Pandas, and over 120 of these cuddly creatures can be seen up close at the pioneering Giant Panda Breeding Research Institute – a real once-in-a-lifetime experience.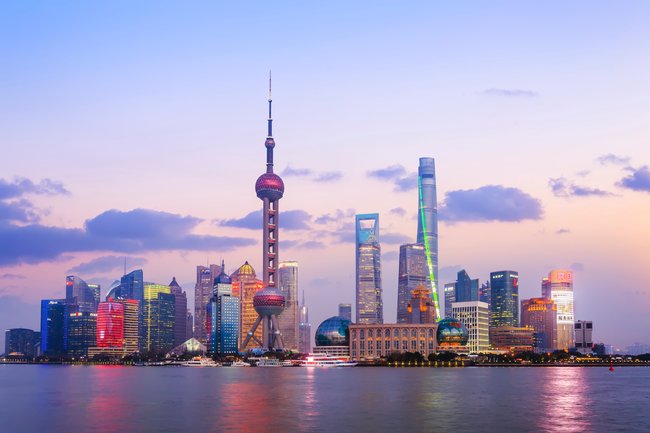 Shanghai
Shanghai is not only one of the biggest cities in China – it's the biggest of them all. The sheer size and scale of this metropolis is jawdropping. The city's prosperity is best seen on the Bund, Shanghai's waterfront area, where a stroll will reveal Art Deco architecture of former trading houses on one side, and the towering skyscrapers of Pudong on the other side of the water. You'll also find pockets of classical architecture throughout the city however, including the Old Town, with its temples and alleyways, the spectacular Yuyuan Gardens, and the nearby Zhujiajiao Water Town, where canals and bridges criss-cross between waterside buildings. Also not to miss is the world-class Shanghai Museum, home to the country's best collection of Chinese artefacts, a cruise along the river and a traditional theatre performance.
Guangzhou
Once known as Canton, Guangzhou is one of China's largest trading centres, and is another of the best cities to visit in China thanks to its unique culture. Narrow temple-lined streets, Lingnan architecture, distinctive qilou shophouses and traditional dim sum restaurants collide with the 21st-century architectural masterpieces of the Zhujiang New Town, including the Canton Tower and Opera House. Also be sure to visit the pretty Shamian Island, with its cobbled, tree-lined streets and colonial mansions, and the bustling Xiaobei neighbourhood, where the influences from its African and Uyghur populations can easily be seen. No visit to Guangzhou is complete without sampling the famous Cantonese cuisine, which includes sweet and sour pork and beef in black bean sauce.
Discover China's incredible cities
From ancient civilisations to the bright lights of some of the world's leading economies, it can all be seen in these lively Chinese cities. They really need to be seen to be believed – their explosion of sights, sounds and scents are sure to overwhelm your senses. Visit these cities without any of the hassle on our Very Best of China tour, with all of your transport and hotels arranged for you, as well as the opportunity to fall in love with the real China.