Adelaide, the capital of South Australia, is known for being a cosmopolitan city and a cultural melting pot, but it's also home to some of the best golf courses in all of Australia. With panoramic views for miles around and a variety of challenging holes, there are a whole host of world-class golf courses in Adelaide to please golfers of all abilities.
For any keen golfer visiting Australia, these Adelaide golf courses are par for the course. Prepare to tee off at our pick of the best golf clubs Adelaide and the surrounding area has to offer.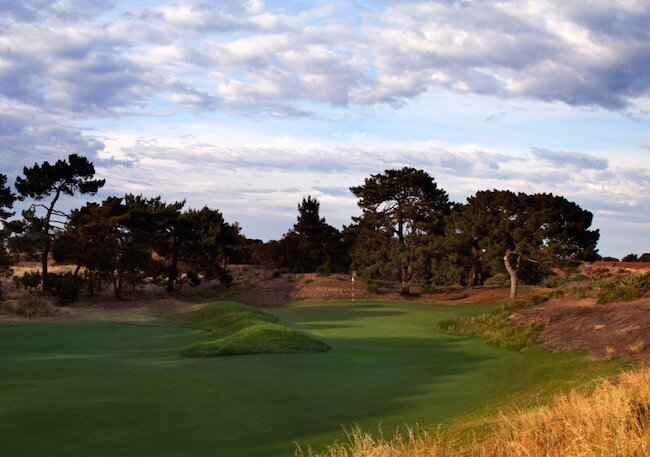 Royal Adelaide Golf Club
Located in the suburb of Seaton, a 15-minute drive from Adelaide's CBD, the Royal Adelaide Golf Club is among Australia's very best golf courses; it's among six in Australia to be ranked in the World's Top 100. Its impressive pedigree is also boosted by the fact it plays host to the Women's Australian Open. Surrounded by cypress pines, dunes and sandy craters this majestic golf course is a joy to play. As the Royal Adelaide Golf Club is a private golf club, booking is essential and the course is only open to overseas players on certain days of the week.
West Lakes Golf Club
The sand belt at West Lakes not far outside of Adelaide city is where you'll find the West Lakes Golf Club, a quality 18-hole golf course. Featuring excellent greens and terrain suitable for all weather conditions, it's a favourite among local golfers. Its redesign in 2002 helped cement the West Lakes Golf Club as one of the best golf courses in Adelaide, with its tight par 70 design making it a challenging course to play for all abilities.
Glenelg Golf Club
Currently ranked 80th in the world's top golf courses, Glenelg Golf Club is just five miles west of Adelaide's CBD and is renowned for its excellent turf quality and strategic design elements. Despite the challenges put up by the many bunkers and wetland areas however, architects have worked with the topography of the site extensively to enhance golfers' shot making abilities. The 1.4 hectares of wetland at Glenelg golf course make for a unique setting, with native and pine trees surrounding the course.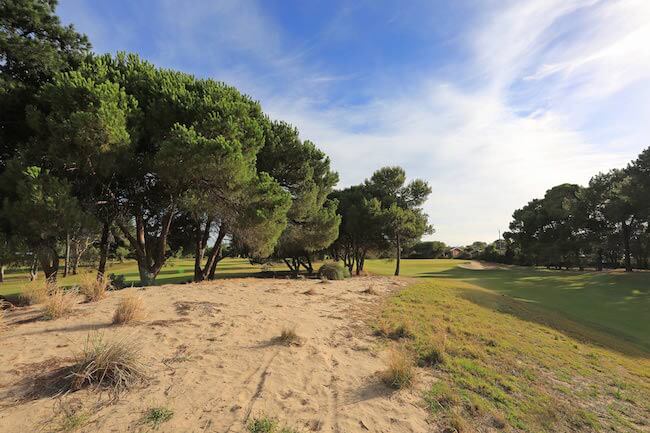 The Grange Golf Club
With not one but two highly rated 18-hole golf courses, The Grange Golf Club is a golf course in Adelaide not to be missed. Having recently hosted the Women's Australian Open as well as other prestigious golfing events such as the South Australian Open and the West Lakes Classic, The Grange Golf Club appeals to amateurs and professionals alike. Aussie golfing legend Greg Norman recently redesigned the club's East Course to offer a world-class golfing experience across 18 holes.
Kooyonga Golf Club
Established in 1923, the Kooyonga Golf Club has long been among the best golf courses in Adelaide: a championship golf course set amongst undulating sand hills just 15 minutes from central Adelaide. It's one of Australia's premier private golf clubs, having hosted many national and international championships, with sweeping panoramic views to take in as you tee off. The Golf & Lunch package available here is a popular option, where after your round of golf you can dine on a 3-course lunch from the clubhouse and enjoy the views out over the course.
Take a swing at Adelaide's golf courses
If you're a keen golfer looking to take on the many challenging courses on offer down under, why not discover Australia with one of our tours? During your time in Adelaide, you'll have the time and freedom to test out some of these world-class golf courses for yourself. Our tour also takes in many of Australia's other top sights and destinations, such as Sydney, Uluru (Ayers Rock) and the Great Barrier Reef.
For those who love not just golf but sports of all kinds, Australia is a sporting mecca. Besides the amazing golf courses found across Adelaide and South Australia, there are a whole variety of sports attractions in Australia perfect for any sports fan, from cricket grounds to Olympic stadium tours.
Featured image: Court Cook