Lying off the coast south-west from Adelaide, Kangaroo Island is a must-see destination in Australia, home to a plethora of nature reserves, the Flinders Chase National Park and rock formations such as the Remarkable Rocks. A whole host of animals to spot on Kangaroo Island make this beautiful island a must-visit for wildlife lovers; penguins, koalas, sea lions and of course kangaroos are just some of the animals you'll come across.
After a memorable time visiting the island, you're bound to want a souvenir to bring home that'll remind you of your amazing experience. We've picked out some of the best shops on Kangaroo Island where you can choose from a variety of items and find the perfect keepsake.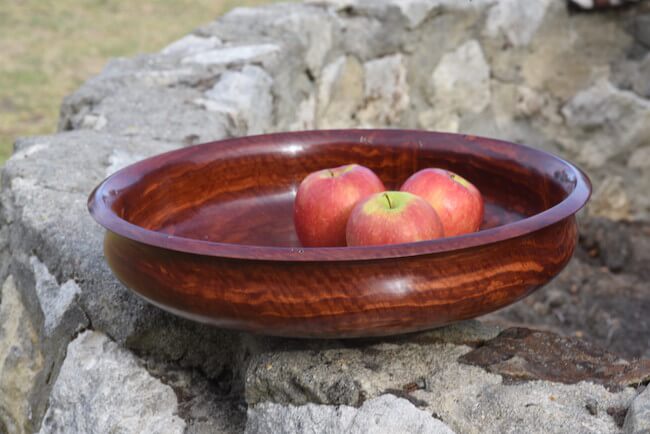 Australian Red Gum Gallery
Australia is famous for its gum trees, but you may be surprised to see just how versatile the wood from a gum tree can be. At the Australian Red Gum Gallery, master craftsman Jonny Gloyne takes otherwise discarded logs of gumtree wood and turns them into beautiful artisan pieces. A unique Kangaroo Island shopping experience, the gallery offers all kinds of items for sale, ranging from tableware to bowls, pens, clocks and candlesticks, so you can bring a little bit of Kangaroo Island into your home.
Island Beehive
Creating pure organic honey since 2006, Island Beehive produces and sells its flagship product, Kangaroo Island Ligurian Bee Honey, at its Kangaroo Island shop just outside of Kingscote. One of Australia's leading honey producers, Island Beehive produces five delicious varieties of honey, sold exactly as nature intended. Their Kangaroo Island Ligurian Honey Mead, created in partnership with Maxwell Wines, can also only be bought at their store on Kangaroo Island and nowhere else.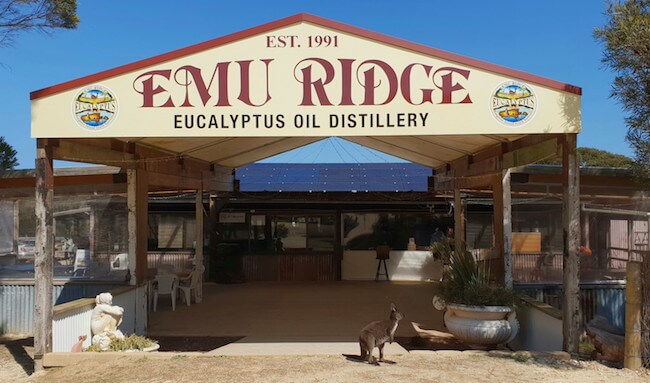 Emu Ridge Eucalyptus Oil Distillery
The only one of its kind in South Australia, the Emu Ridge Eucalyptus Oil Distillery has been one of the most popular shops on Kangaroo Island since its establishment in 1991. Their flagship product, the pure Australian Eucalyptus Essential Oil, is totally unique and cannot be made anywhere else in the world, as it's made from the Kangaroo Island Narrow Leaf Mallee found only on the island. Visit the store to pick up not only some famous Emu Ridge Eucalyptus Oil, but also a variety of other items made from eucalyptus, ranging from soaps to candles, as well as a selection of other locally made items.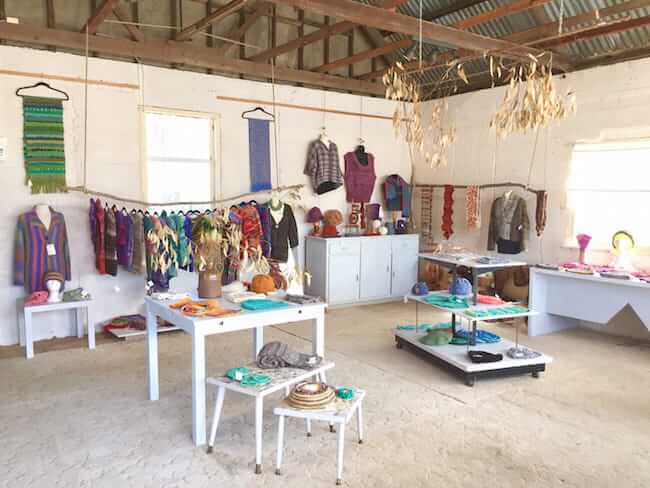 Kangaroo Island Spinners & Weavers Shop
If you're after a Kangaroo Island gift shop with beautiful garments to take home, try paying a visit to the Kangaroo Island Spinners and Weavers Shop. Local artisans passionate about creating their own products from handspun and dyed wool, have come together to fill up this store with wonderful hand-knitted items of clothing, crafts and giftware. Bring home a cosy knitted jumper, hat, scarf or rug perfect for the English weather when you return home.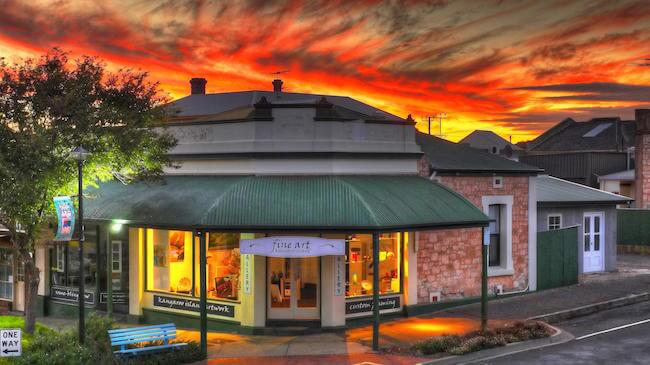 Fine Art Kangaroo Island
Celebrating the very best artists Kangaroo Island has to offer is Fine Art Kangaroo Island, a traditional white wall gallery filled with carefully curated art pieces by local residents. One of the more intriguing Kangaroo Island shops to browse, here you'll find works by more than 50 artists, including paintings, jewellery, sculptures, wood carvings, prints and much more.
Oyster Farm Shop
Although you sadly can't bring the oysters back to the UK, the oysters from the Oyster Farm Shop are a must-have while on Kangaroo Island. Based on an authentic oyster farm, this is the only place where you can sample a native Angasi Oyster, found only on Kangaroo Island. The oysters at the Oyster Farm Shop are shucked daily during the oyster season (April to January), with plenty of tastings available – you can also order a share plate paired with wine, ale or cider.
Discover Kangaroo Island
Now you know what to see, where to go and where to shop, make visiting Kangaroo Island a reality. Several of our flexible escorted tours to Australia offer the option to visit Kangaroo Island, either included on the tour or as an additional optional excursion. During your time in Australia, the tour will also take you through a whole host of other unforgettable experiences, such as visiting the Great Barrier Reef, witnessing a sunset at Uluru and cruising through Sydney Harbour.
Featured image: Kangaroo Island Spinners & Weavers