The largest city in Australia, Sydney is a city of exceptional culture, offering events throughout the year, museums, venues and art galleries: all set to please lovers of the arts and culture. Many Sydney art galleries are among the best in Australia and stand on the world stage, showcasing the very best of modern art from numerous schools of thinking. If Sydney's huge art scene is on your to-see list when visiting the city, be sure to pay a visit to the best art galleries in Sydney below.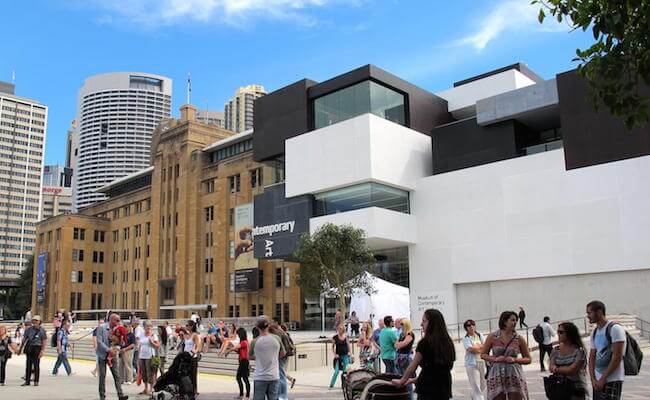 Image by Robert Montgomery
Museum of Contemporary Art (MCA)
Housed in a grand sandstone Art Deco building, the Museum of Contemporary Art building itself is a masterpiece, leading to the astounding works of art inside. More than 4000 Australian works of art can be found here, alongside regularly changing exhibitions which showcase both Australian and international artists. Its size, scale and calibre of artworks makes it the premier modern art gallery in Sydney. As well as focusing on paintings, sculptures, photography and moving images, it also has a sizeable collection of artworks by Aboriginal and Torres Strait Islander artists.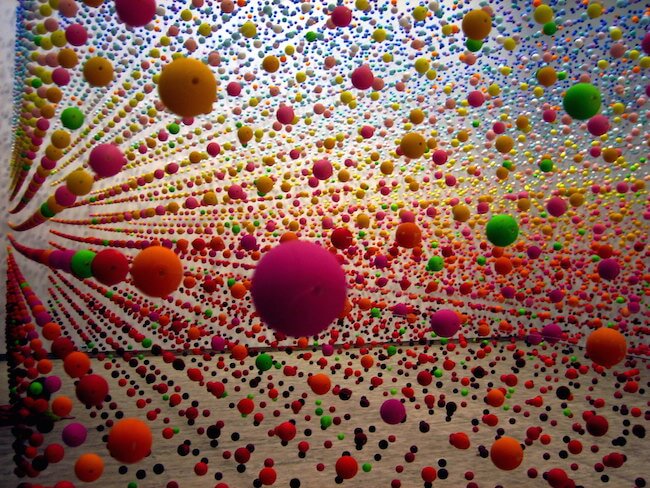 Image by Jeremy Vandel
Art Gallery New South Wales
First established in 1871, the Art Gallery NSW is one of the longest running art galleries in Sydney. Vast, light-filled spaces showcase the very best of modern art from across Australia and the world, while the splendid Grand Courts hark back to the time of the gallery's origins, with a stunning collection of colonial and 19th-century Australian works. There's something new to find every time you visit, with more than 30 different temporary exhibitions hosted here every year. Over in Surry Hills, Art Gallery NSW also opens the Brett Whiteley Studio to the public: the workplace and home of renowned Australian artist, Brett Whiteley.
Badger and Fox Gallery
Tucked away in a terraced house built by convicts just off Flinders Street, the Badger & Fox Gallery offers visits by appointment only, making the art viewing experience here much more intimate and personal. Its sizeable and varied collection ranges from 17th to 21st century art, from drawings and prints to indigenous art and photography. Each artwork is also available for purchase, making this gallery perfect for art collectors looking to bring home a unique artwork from their travels.
TAP Gallery
The Artists' Paradise, or TAP for short, is one of Sydney's longest-running artist-run spaces, also set in the Surry Hills area of Sydney. Established in 1989, it's been at the heart and soul of Sydney's burgeoning art scene for three decades, with regularly changing exhibits and the chance to talk to the artists about their work. Its entirely uncurated approach means that it's open to artists of all genres to exhibit or perform their work, making it one of the most exciting galleries to visit in Sydney.
Artspace Sydney
Just like TAP, Artspace Sydney is another artist-run artspace offering a stage to emerging artists, dedicated to contemporary and experimental art. Situated at the Gunnery in Woolloomooloo near Sydney Harbour, Artspace's aim is to help pave the way in the future of contemporary art. Twelve to fifteen gallery-based exhibitions are hosted here annually, as well as around thirty artist residences.
Roslyn Oxley9 Gallery
Run by husband-and-wife duo Roslyn and Tony Oxley, the Roslyn Oxley9 Gallery has been supporting contemporary art since 1982, and helped foster the careers of some of Australia's most influential artists, including Tracey Moffatt and Bill Henson, taking many of its artists to top international art fairs such as the Venice Bienniale. See the best emerging artists here first before they become bigger names in the future – Roslyn Oxley has a brilliant eye for picking out the best in Antipodean artistic talent.
Discover a new world of art in Sydney
With all of these galleries and more to see in Sydney, it's easy to see why it's renowned as one of the world's best cultural destinations. Get to know Sydney and its art scene on this essential tour of Australia, which not only gives you some time in Sydney to explore a whole new world of contemporary art, but also the chance to discover several of Australia's other vibrant cities, such as Melbourne and Adelaide, and their own unique cultural landscapes.
Featured image: Alan