Queenstown is known as the adventure capital of New Zealand, thanks to its proximity to the Southern Alps, Lake Wakatipu and the Shotover River. Whether you're after a thrilling, adrenaline-fuelled activity to get the heart pumping, or something a little more gentle that offers up incredible views, there are a whole host of brilliant things to do in Queenstown. Here are five activities you shouldn't miss!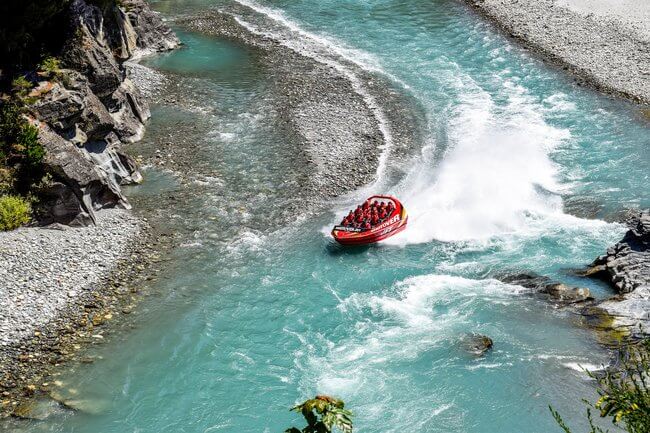 Shotover Jet
From the moment you set off on the state-of-the-art jet boat, Shotover Jet offers a white-knuckle boat ride up the Shotover River into the Shotover Canyons. It's one of our top adrenaline rush activities in Queenstown, taking passengers up to top speeds of 90kph through the rapids, steering them with skill just inches away from the canyons' awe-inspiring cliff faces. A heart-in-your-mouth way to see the Shotover Canyons, this 25-minute ride is one you won't forget.
Canyoning with Canyon Explorers
If you'd rather discover the Shotover Canyons on foot, you can get up close to them and scale their sheer rock faces with a half-day canyoning experience offered by Canyon Explorers. It's one of the best activities to do in Queenstown, with a lot packed into your half-day experience. Descend into the canyon by zipline, slide down into natural waterfalls and abseil down waterfalls; these canyons make for the perfect outdoor playground.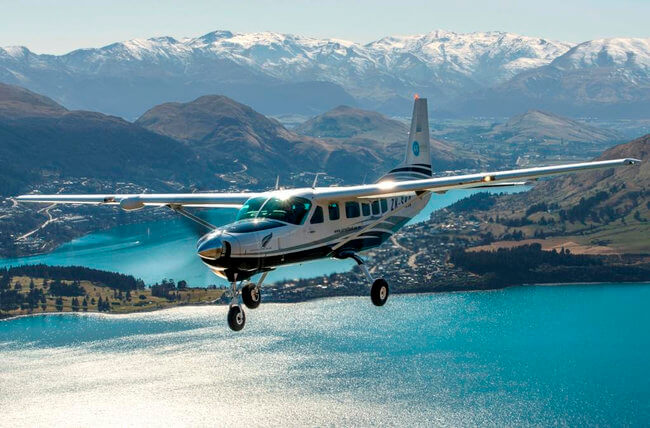 Take a scenic flight over Queenstown
The ultimate Queenstown day trip has to be a scenic flight over Queenstown and the surrounding region, taking in some truly stunning natural scenery. Take to the skies with Air Milford for a flight you'll never forget. As well as the views out over Queenstown, you'll be able to look out over Lake Wakatipu, the snow-topped Remarkables mountains, the Shotover Canyon and the rolling vineyards of the Gibbston Valley.
Go off-road on a quad bike
Another brilliant Queenstown day tour is the 3.5-hour quad bike tour from Nomad Quad Safaris,  taking you up into the hills surrounding Queenstown and along a series of fun and challenging trails on the way. Nomad Safaris has exclusive access to Queenstown Hill – after guiding your 400cc quad bike up this hill, you'll reach viewpoints with incredible panoramic views over Queenstown and beyond.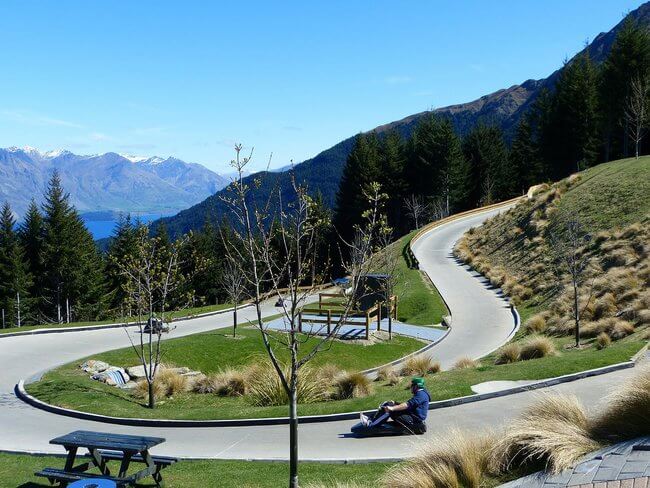 Ride down into Queenstown on a luge cart
After taking the chairlift to the top of Bob's Peak, choose to either hurtle back down or cruise down at your leisure in a luge cart from Skyline Luge: one of the must-do Queenstown activities during your visit. Their custom-built 800-metre track will take you through twists, turns, tunnels and dips on a fun and thrilling ride you'll want to do over and over again. Enjoy the views out over Queenstown during your descent – by night, the track is lit up, and you can soak up the night-time views of the town's twinkling lights instead.
Make your own adventure in Queenstown
These five fantastic things to do in Queenstown, New Zealand, are just the tip of the iceberg when it comes to how to spend your time in this lively adventure capital. If you'd like to learn more about what the nearby Lake Wakatipu and Shotover River have to offer, check out our guide to the best water activities in Queenstown for the best places to try kayaking, white water rafting or an unforgettable cruise past stunning lakeside landscapes.
As part of our escorted tour visiting the very best of New Zealand, you'll spend three nights in fabulous Queenstown, with two days free to try some of the adventures mentioned above or even seek out your own. What's more, you'll also get to discover even more of New Zealand's gems, from the jaw-dropping Franz Josef Glacier to the beautiful Bay of Islands.