The adventure capital of Queenstown, with its several attractions and proximity to Lake Wakatipu and the Remarkables mountain range, is one of the most visited destinations in New Zealand. To cater for the hundreds of thousands of visitors that descend on Queenstown year-round, there are over 120 places to eat found throughout the town. If you're vegetarian or vegan and looking to visit New Zealand, there are plenty of excellent options to discover here – check out our favourite vegetarian and vegan restaurants in Queenstown.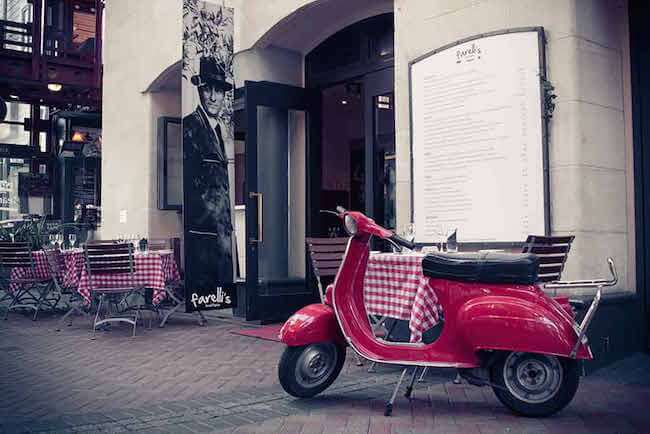 Farelli's Trattoria
Farelli's is a cosy trattoria serving traditional Italian dishes, but has earned its place as one of the best vegan restaurants in Queenstown due to its large vegan menu. Vegan pizzas, pasta dishes such as fettuccine alfredo, antipasti to share and delicious desserts, including panna cotta made from coconut, can all be found on its varied vegan menu.
Bespoke Kitchen
Offering an all-day menu that constantly rotates based on what's in season, Bespoke Kitchen is a trendy daytime eatery where you can eat in or get food to go. A number of vegan food options are marked out on their menu, and range from a bean superbowl to a portobello vegan Benedict and red velvet pancakes, made from roasted banana, coconut whip and raspberry chia jam. Their menu is colourful and innovative, and you can also take your pick from a range of smoothies, lattes and teas. At the takeaway counter, you can choose from cakes, salads and sandwiches to go.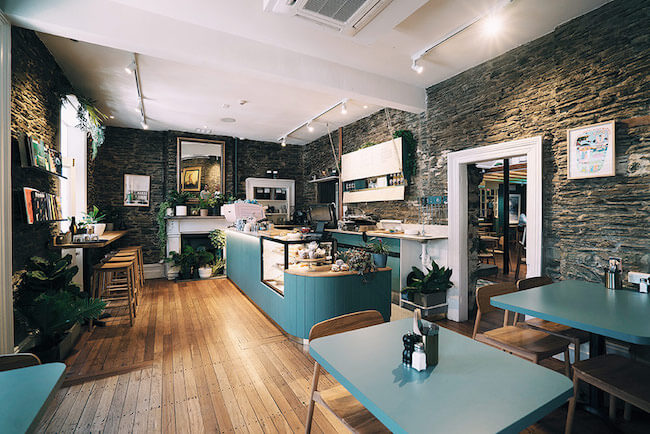 Yonder
Inspired by worldwide exploration and aiming to cater to dietary restrictions of all kinds, the inclusive yet diverse offering at Yonder makes it one of Queenstown's top vegan/vegetarian restaurants. For brunch, try the vegan butty, containing portobello mushrooms, crispy tofu and sriracha aioli, or the delicious pumpkin-spiced pancakes. Meanwhile, the roasted aubergines and the glazed winter veg skewers are winners at dinner. Choose to dine either in their beautifully decorated restaurant or out on the spacious terrace.
Lord of the Fries
The totally vegan Lord of the Fries describes itself as an 'ethical fast food restaurant', and can be found at the front of the iFly building. Their menu offers everyone's favourite fast food but with a plant-based twist, from vegetarian hotdogs to vegetable burgers, nuggets and vegan fish, accompanied by their tasty crispy fries. Highlights from the burger menu include the poutine, featuring gravy and cheese-laden fries, and the parma: a vegan schnitzel covered in Napoli sauce.
Caribe Latin Kitchen
Ideal for those seeking a cheap place to eat in Queenstown is the Caribe Latin Kitchen, offering a variety of flavourful vegetarian options. Dig into classics such as vegetable burritos, nachos loaded with melted cheese and house sauce, filling quesadillas and tacos filled to the brim. The restaurant also serves arepas, popular in Colombian and Venezuelan cuisine, a delicious flatbread which vegetarians can fill with either black beans, sauteed vegetables or melted cheese.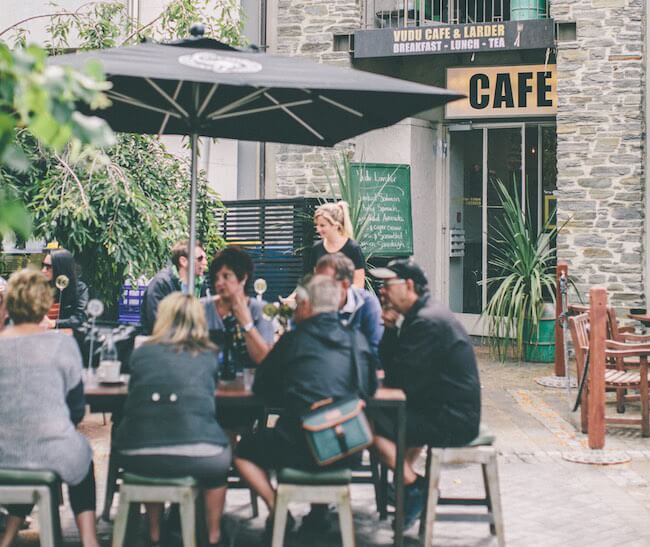 Vudu Cafe & Larder
The Vudu Cafe & Larder has its fair share of regulars and it's easy to see why – its hearty menu changes with the seasons and their coffee offering, which can be combined with a selection of plant-based milks, is excellent. Several vegan options are clearly marked on their menu. Examples include chai spiced pancakes with orange poached pears, a veggie burger with a black bean and kumara patty, and creamy vegan mushrooms. The bakes at this vegan cafe are also to die for: vegan chocolate brownies and raw salted caramel bliss balls are sure to get your mouth watering.
As you can see Queenstown isn't short of excellent restaurants catering for vegans and vegetarians. From tasty vegetarian hotdogs to Italian vegan dishes, these vegan and vegetarian restaurants are really worth visiting. Which one will you visit first?
Featured image: Vudu Cafe & Larder