Built around an inlet of Lake Wakatipu and surrounded by mountain ranges Queenstown, New Zealand is renowned for its majestic beauty. More recently the city has built a formidable reputation for its water activities too, so whether you hanker after some adrenaline fuelled excitement, or the chance to appreciate all the natural beauty on offer in a more refined manner, Queenstown will have the perfect experience for you.

Lake Wakitipu, the 3rd largest lake in New Zealand, was formed over 15,000 years ago during the last ice age. The Maori people who first populated this area believed the long thin 'S' shape of the lake represents the sleeping giant Matua who rests here, and the natural rise and fall of the lake is his beating heart. Nowadays, Queenstown's lake is famous for its scenic beauty and was used as a backdrop for several scenes in the recent Lord of the Rings films.
The vintage steam boat TSS Earnshaw, known as the lady of the lake, offers one of the most comfortable ways of exploring the lake and Queenstown's scenery. Originally built to carry sheep, cattle and passengers, and operating since 1912, this steam boat had a complete refurbishment in 1984, and is now literally fit for a Queen (Queen Elizabeth II took a trip in 1990). A cruise on this New Zealand icon is a must for any trip and with an onboard pianist and a café, you can appreciate the lake in style.
For those after a more hands on experience there are a myriad of water activities available in Queenstown. The lake can be explored by pedal boat or kayak or why not try an aqua bike? These are very stable pedal powered trikes, suitable for all, and ensure you can enjoy the lake whilst staying dry! Find out more here.
Queenstown's rivers offer visitors a full range of water activities. Perhaps start with a gentle float trip on the River Karawua, where you let the water do the work. Soak up the mountain & river scenery from your raft with an experienced guide by your side, this is a trip that people of all ages and experience can enjoy. A half-day kayaking trip gives you the opportunity to get a bit closer to nature and experience a more peaceful side to Queenstown.
To satisfy your adventurous spirit, head to the infamous Shotover River for a day of thrills. As the name suggests, this is Queenstown's fastest flowing river with numerous rapids that runs through the Skippers Canyon before joining the more gentle Karawua river. This is the perfect place to try your hand at white water rafting, and gives you the chance to experience the spectacular cliff edges up close. Whilst no previous experience is necessary, this is one for those after an exhilarating ride and not afraid of getting wet!
And if that is not exciting enough, you should opt for a trip on the Shotover Jet. Jet boating originated in Queenstown, and you will be whipped through the narrow canyons at 85kph, skimming the rocks and boulders and doing 360 degree turns. One for the Duke and Duchess of Cambridge, (who experienced this in 2014) rather than the Queen.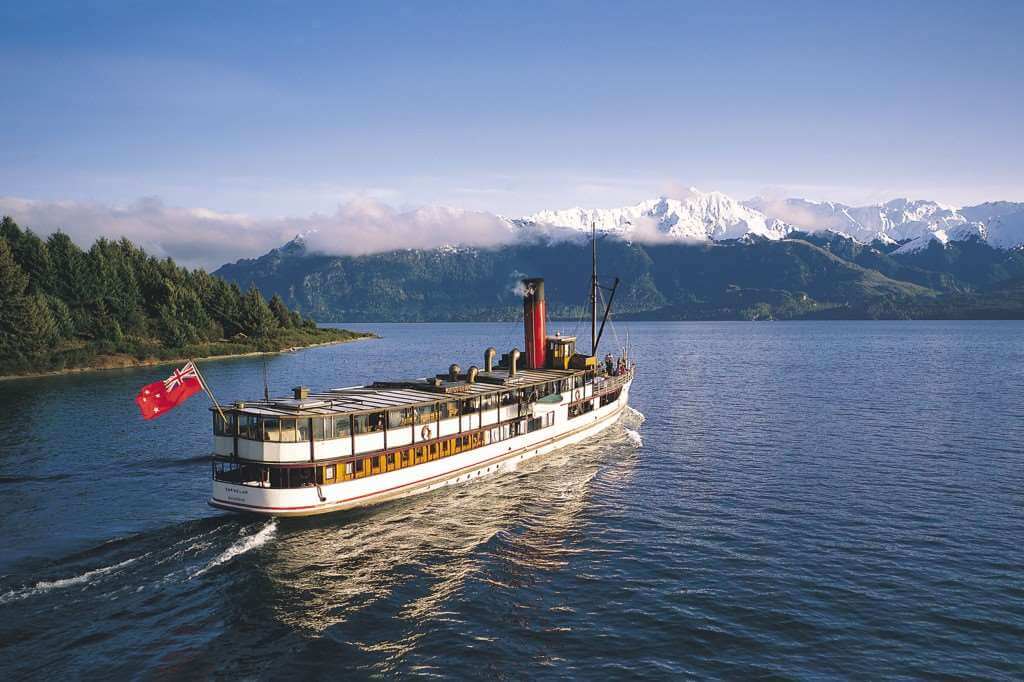 Day trips from Queenstown
Although not in Queenstown, Milford Sound must be recommended as an unforgettable day trip. Hailed by Rudyard Kipling as the 8th wonder of the world, Milford Sound is a fjord that runs 15km inland from the Tasman Sea. Located in Fiordland National Park, the area is now recognised as a World Heritage sight and one of New Zealand's most popular destinations. Spectacular waterfalls, sheer cliffs, tropical forests can all best be appreciated from a scenic cruise on the fjord where you may also get the chance to spot the dolphins, seals and penguins that frequent these waters.
Get ready for an adventure to remember in Queenstown!
Save