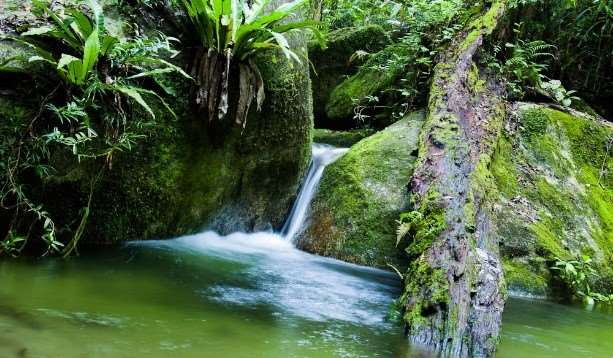 10 fascinating Daintree Rainforest facts

10 fascinating Daintree Rainforest facts
With our Distant Journeys Cairns rainforest tours, you'll be able to travel from the coastal city of Cairns into the depths of the Daintree rainforest, a natural environment unlike no other. Before you visit, here's 10 facts you should know about this tropical area of paradise: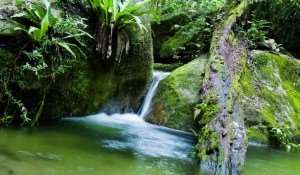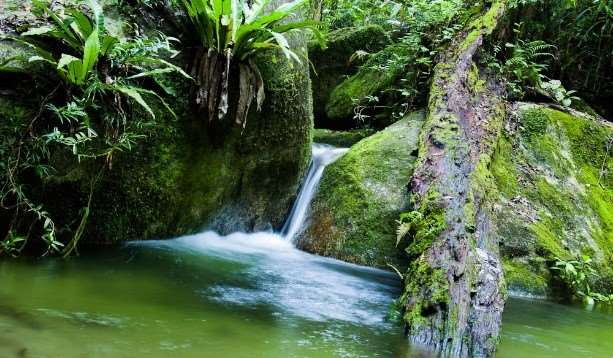 The Daintree Rainforest is the oldest tropical lowland rainforest in the world, and is an incredible 135 million years old. Imagine how much the world has changed during that time!
With the coastal parts situated alongside the Great Barrier Reef, the reef and the Daintree Rainforests are the only two World Heritage sites to exist side by side.
It is home to over 3000 species of plant, from flowers to trees – 395 of these, however, are rare or threatened species.
Over 400,000 visitors flock to the rainforest each year to take in the tropical atmosphere and to witness the abundance of exotic wildlife.
The Daintree Rainforest gets its name from 19th century Australian geologist and photographer Richard Daintree.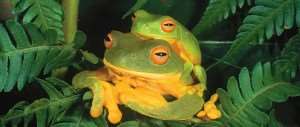 Its estuaries are home to some of the most dangerous reptiles on Earth – the saltwater crocodile.
The rainforest is home to a huge amount of Australia's wildlife: 65% of its fern species, 28% of its frog species, 40% of its bird species, and 34% of its mammals – 13 of which can be found nowhere else in the world.
Covering over 20% of the continent's land mass, the Daintree Rainforest is the largest rainforest in Australia, with an area of 1200km2.
The Daintree Rainforest is the habitat of several of the world's rarest animals, including the Bennets tree kangaroo, the Ulysses butterfly, the white lipped tree frog, and the Cassowary, a relative of the emu.
On top of all the other wildlife that live in the forest, over 12,000 species of insects also live in the Daintree Rainforest.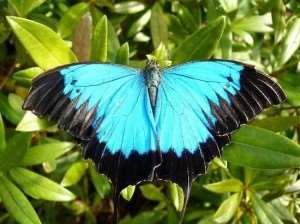 Images: Environment.gov.au, Coffs Harbour Butterfly House