A laid-back suburb of Sydney, a 30-minute ferry ride from Circular Quay, Manly and the nearby North Head seem worlds apart from lively Sydney, the largest city in Australia. If you're after somewhere with a more relaxed atmosphere as well as plenty of coastal scenery to marvel at, North Head and Manly are both great places to visit on a day out from Sydney.
The ferry ride alone is an adventure in itself, but while you're there, there are a whole host of things to do in Manly.
Manly Beach
While Bondi Beach may be Sydney's most famous beach, many Sydneysiders prefer Manly Beach for the amazing surf it has offer, with the Australian Open of Surfing held here every February. Learn to surf at the Manly Surf School or perhaps enjoy a more leisurely paddle around the coast on a kayak or a stand-up paddleboard from the Manly Kayak Centre. If you'd rather take it easy, there is over three kilometres of golden sands for you to lay your towel out on!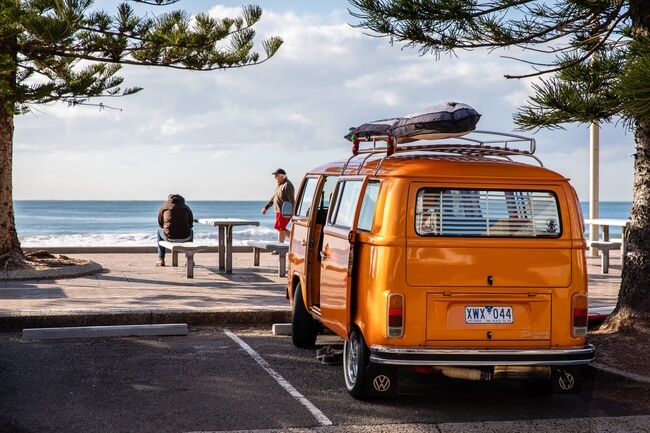 Browse and dine at The Corso
The main street leading straight to the beach, pedestrian-only strip The Corso is the perfect place to begin your day in Manly. Decorated with sculptures, fountains and pine trees, here you'll find all kinds of surf shops, gift shops, and art stores, with plenty of bars and cafes to stop and people-watch in.
Take the scenic walk to North Head
Starting from the wharf where your ferry docks, the pretty Manly to North Head walk offers up some of the very best views in the area. Passing along The Corso and past Manly Beach, you'll then follow the jagged coastline on the Cabbage Tree Bay Eco-Sculpture Walk to the more secluded Shelly Beach, with sculptures depicting the area's wildlife and history along the way. You can also head up to the Shelly Headland lookouts for amazing ocean views.
From here, you'll follow a scenic track through the bushland of the Sydney Harbour National Park, where native wildlife can be seen as well as whales out to sea during the winter months.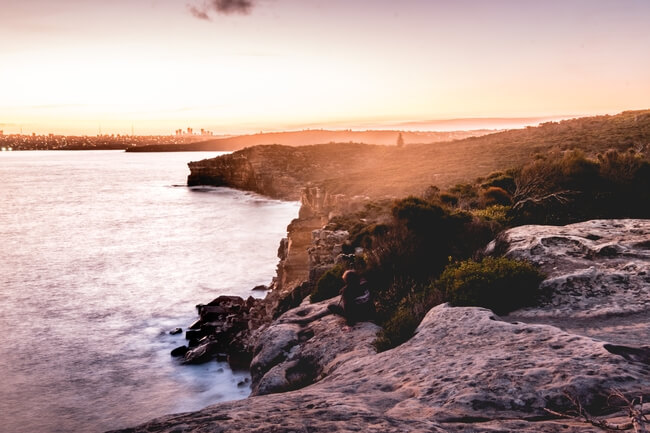 Enjoy a gentle stroll on North Head
Once you've arrived at North Head, there are a whole host of things to see and do here before the return to Manly or Sydney. The Fairfax walk offers a gentle walk looping around the top of North Head, past a variety of flora and fauna, with three lookouts offering spectacular views over endless oceans or across the harbour to Sydney's CBD. After your walk, enjoy sweeping views and Italian cuisine at the popular North Head cafe, Bella Vista.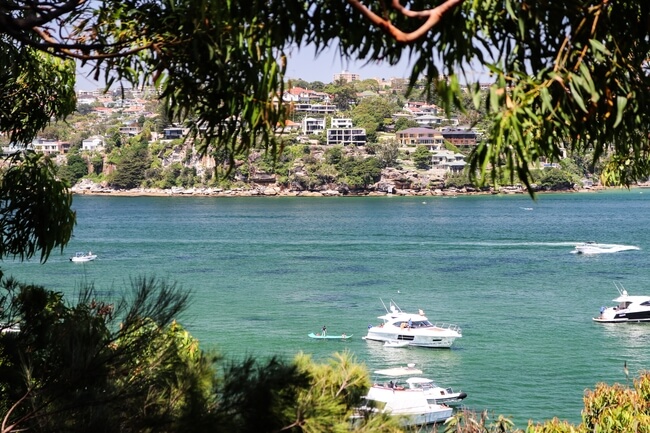 Visit North Head's Q Centre
The area also has a fascinating seafaring history, which can be seen at the Q Centre (the former North Head Quarantine Station). Passengers spent months at sea travelling to Australia in centuries past, with several of them ending up here in quarantine; today the centre tells their stories and depicts life on board the ships. It's also one of Australia's most haunted sites, with a ghost tour not for the faint-hearted.
Discover Manly, North Head and Sydney for yourself
If you're looking to explore not only Sydney's iconic landmarks, such as the Opera House and Harbour Bridge, but also its hidden gems, such as Manly and North Head, our escorted tours to Australia have it all taken care of for you. Our tours offer a mix of pre-arranged highlights and excursions, combined with Freedom Days for you to explore hidden corners of our several destinations at your own pace.
Images by Dalal Nizam, James Donaldson and Simon Rae via Unsplash and Jeff Turner via Flickr.