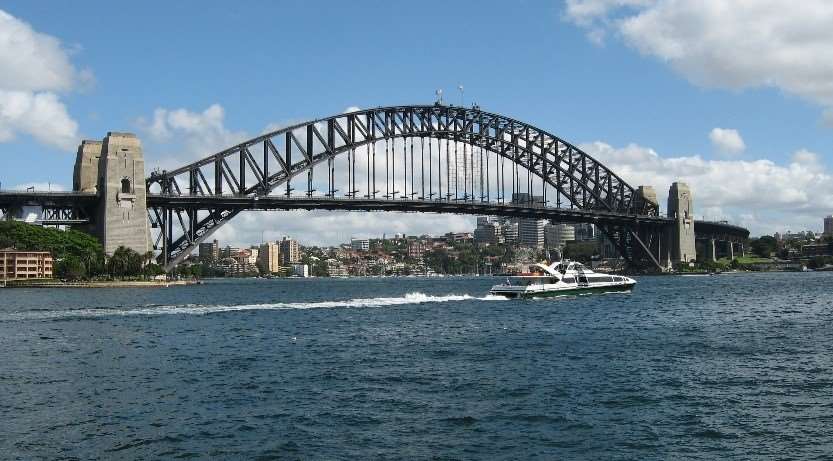 10 great facts about the Sydney Harbour Bridge

10 great facts about the Sydney Harbour Bridge
Sydney is Australia's biggest city and is also one of the most exciting to visit, packed full of landmarks and attractions with plenty to see and do. Sydney Harbour tours are just one of the great experiences included with a Distant Journeys Australian holiday, so we've decided to bring you 10 great facts about one of the harbour's leading landmarks, the Sydney Harbour Bridge, for your enjoyment.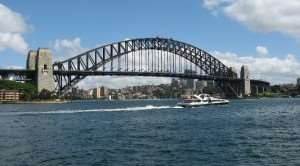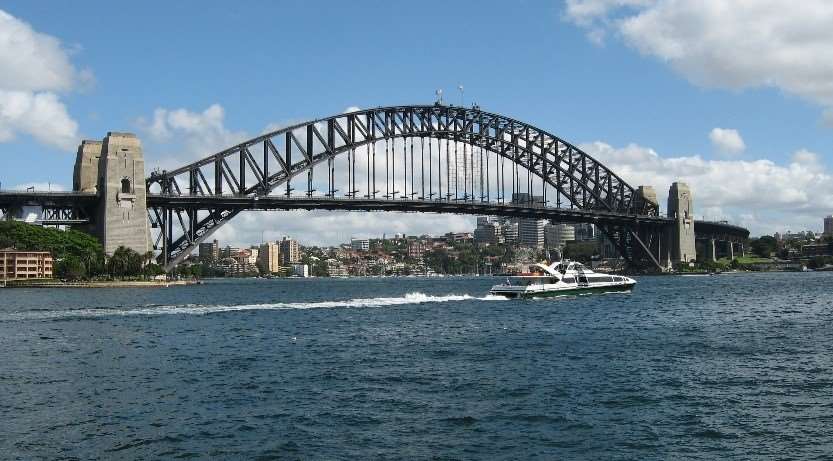 Construction first started on the Sydney Harbour Bridge in 1924. It was finally completed 8 years later, and used 53,000 tonnes of steel, six million hand driven rivets and the labour of 1500 men to build it.
Special hinges have been installed on the bridge to accommodate for temperature change. Temperature change can cause the top of the arch to rise and fall up to 18 centimetres.
Over 272,000 litres of grey paint were used to paint the first 3 coats of the bridge. As the bridge took so long to paint, at one point the team commissioned to paint the bridge were virtually permanently employed as once the last coat of paint was finished, it was time to paint the next one.
Once the bridge was finished in 1932, the final bill came to £10 million, over double the original quote, which in today's money is the equivalent of $1.5 billion. The loan granted to fund the bridge wasn't paid off until 1988.
Before rising to stardom as a comedian and the star of Crocodile Dundee, Paul Hogan worked as a painter on the Sydney Harbour Bridge.
An 83 year old from Sydney holds the record for having climbed the Sydney Harbour Bridge the most times, having climbed it 26 times since attraction BridgeClimb opened in 1998.
When it first opened, it cost a car 6 pence to cross over the Sydney Harbour Bridge. Today, it costs $3.30.
The four pylons found on the ends of the bridge have no function in supporting the bridge whatsoever, and are purely decorative.
The load capacity of the bridge was first tested in 1932, and involved positioning 96 steam locomotives in various ways across the bridge.
A number of famous faces have made the climb up the side of Sydney Harbour Bridge, including Matt Damon, Kylie Minogue, Will Smith, Robert de Niro, Prince Harry, Cameron Diaz and Justin Timberlake.
Image: Greg O'Beirne, available under Creative Commons
Save