If you're venturing down under soon and want to know what's on in Sydney while you're there, a great place to start is by researching the best events in Sydney that happen every year. As the largest city in Australia, and possibly the most exciting, Sydney's events calendar is full to the brim no matter what time of the year you choose to visit. To give you a taste of just some of Sydney's spectacular events, we've put together a list of five annual events we think everyone needs to experience. Of course, as part of our Australia escorted tours, you'll have the chance to explore the best that Sydney has to offer and may also be able to enjoy some of these fantastic events…
Sydney Harbour Regatta
Lovers of sailing won't want to miss the Sydney Harbour Regatta (more info). This world-renowned sailing event takes place every March, with a variety of events being hosted on the Middle Harbour throughout March, and is a highlight of the Australian autumn events calendar. With over 300 yachts competing in the event each year, and over 2,500 yacht crew members taking part, it's no wonder tourists and locals alike believe it to be one of the best sporting events in Sydney. While you're watching, you won't be able to miss the Sydney Harbour Bridge, which, thanks to its exhilarating bridge climbing activities, is also one of our top 10 things to do in Sydney.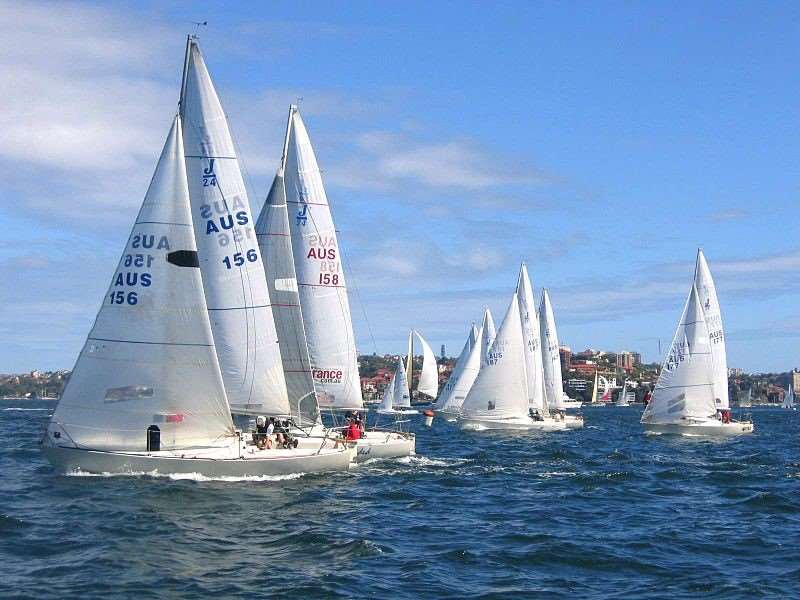 Sydney Royal Easter Show
If you'll be down under in April next year, the Royal Easter Show will be coming to Sydney Olympic Park. While you're enjoying your time right in the heart of Australia's largest city, the Royal Easter Show brings a taste of authentic Australian rural life to you. As one of Sydney's more unique and quirky events, you'll have the opportunity to enjoy the livestock shows and judging, sample the local food and drink, and see the world's best carvers make woodchips fly in the Woodchopping and Chainsaw Competition. There are also a number of arts and crafts stalls to browse, so you can pick up a memento of the event to take home with you.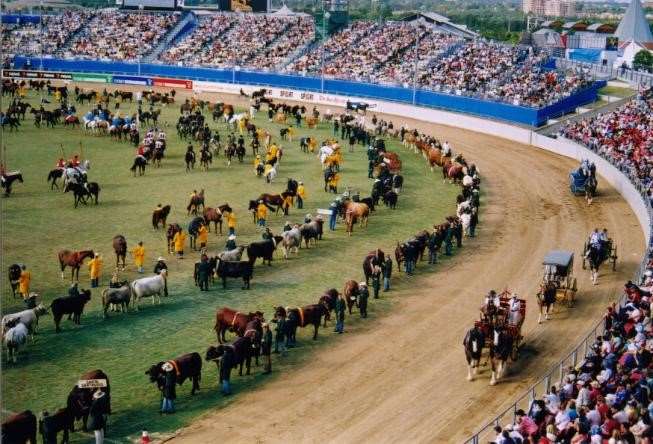 New Year's Eve at Sydney Harbour
No doubt you'll have seen Sydney's spectacular New Year celebrations pop up on your television over the years – fireworks lighting the sky over iconic landmarks such as the Sydney Opera House and Sydney Harbour Bridge, the colourful reflections dancing in the Harbour's waters. So it's no surprise that New Year is in fact Sydney's top event of the year. As one of the first cities in the world to greet the 12am chime, the city has become a top destination for the occasion thanks to the lively street parties that take over the harbour for the evening. It's on this night that the city really comes to life with thousands of people singing, dancing and celebrating in the street, eagerly waiting for the unforgettable fireworks display which they know is on the way.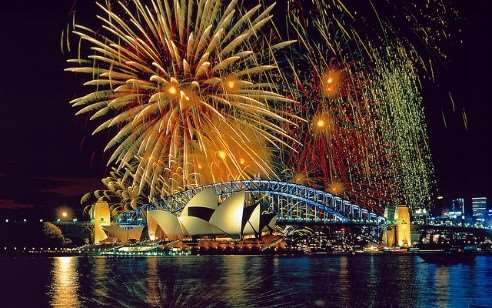 Vivid Sydney
Forget everything you think you know about festival season in the UK because Sydney takes it to a whole new level. Instead of holding long weekend music festivals such as Glastonbury or Reading and Leeds festival, Sydney's festival event runs from late May to mid-June every year and offers much more than just music. Known as Vivid Sydney, the event is a festival experience like no other, consisting of live music from every genre you can think of, interactive light shows and installations that have to be seen to be believed, and inspiring talks, seminars and conventions on topics that stimulate the mind. The many events are hosted at various venues throughout Sydney as part of the festival, with plenty of them free to attend.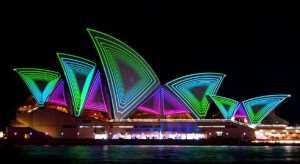 Good Food Month
Finally, an event for foodies. Australia's largest food event is hosted in several cities across the country, including Sydney, every year and will be coming to the city again in October 2017. During the month-long celebration, hundreds of events take place to showcase the very best of Sydney's world-class food and wine. If you're seeking an authentic taste of Australia, then you'll be spoilt for choice with an abundance of local produce and wares to sample, as well as special menus to indulge from restaurants and cafes across Sydney (the Night Noodle Market in Hyde Park is a firm favourite amongst both tourists and locals).
Of course, there are many more things to do in Sydney which you can experience all year round, such as visiting its museums, gardens, beaches and landmarks – including Sydney Opera House. But we hope Sydney's amazing annual events have reassured you that no matter when you visit the city, there's always something exciting going on.
Images: Rling, TTaylor, miquitos, Nigel Howe, available under Creative Commons
Save
Save
Save
Save